"I put a campfire right in the middle of the road."
"This is a creek and these are fish and this is me fishing."
"Ms. M is walking some dogs. And these are flowers."
None of these ideas are typically associated with local street design. All of them came from the mouths of 4- and 5-year-olds who were asked to imagine new uses for our streets, to think about ways to slow down cars and make streets that work for all users, including themselves. It's the second time I've asked kids to build a city.
This assignment arose after I went to my children's school a few weeks ago to read "The Busiest Street in Town" to their class. Mara Rockliff's book tells the tale of two friends who live across a busy road from one another. Sick of speeding traffic, exhaust fumes and a disconnected community, the characters slowly take over the street for all users through their own version of tactical urbanism. First, they drag chairs and a board game into the road. Then come cookies, pedestrians, kids drawing and playing, even a mariachi band. All the time, the traffic slows and the roadway becomes a mixed-mode street.
It's a fanciful vision for how to transition a boulevard into a quiet, safe neighborhood street. And I'd certainly advocate for different infrastructural interventions before I went to a wingback chair, but the book gives kids a different view of what our cities can look like. What their worlds can be. It's a vision that they don't see too often.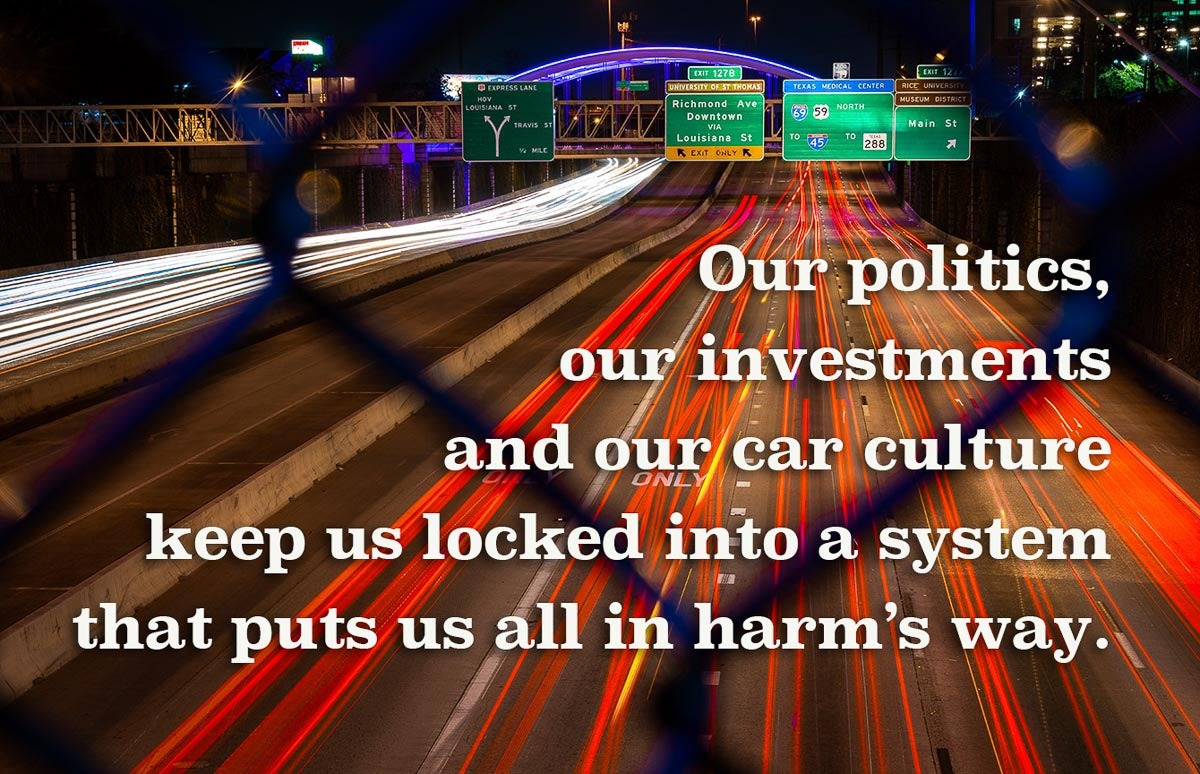 Positive change is happening all over
Our streets are too dangerous. Vehicles drive too fast. Pedestrians, people in wheelchairs and bicyclists are too vulnerable.
Despite these dangers, we struggle to design and build — or even imagine — streets where this isn't the case. Our politics, our investments and our car culture keep us locked into a system that puts us all into harm's way.
Thankfully, there are a number of movements in Houston and around the world that are targeting this crisis. Vision Zero is taking root and gaining momentum in cities big and small. Some places are using art. Others are implementing new forms of infrastructure. More and more places are undertaking pedestrian plans and implementing Americans with Disabilities Act transition plans to make our cities more accessible to all residents.
These efforts are critical. They help shift minds, dollars and infrastructure. But I think we can still do more to shift our visions for what our cities can become. As the father of two small urbanites, I think sharing that vision with children is essential to seeing it become a reality. For me, that comes by using our current streets alongside our kids and showing them that other possibilities could be pursued.
The view from a bike can alter perspectives
I bike with my children to school as often as I can — usually three times a week at least. We see our city from a different angle when we bike than when we drive. We wave at folks stuck in traffic on 59 as we ride across a bridge, we watch construction projects take shape in our neighborhood, we say "good morning" to the same sets of pedestrians, runners and other bicyclists we see on a daily basis. For me, this journey is as much about spending time with our kids and showing them that biking is possible, fun and healthy, as it is about getting them to school.
Even though we bike nearly every day, and even though I know most of the bumps and scary intersections well, there are still close calls with aggressive drivers and neighborhood roads that I wish were calmer.
And that's where our imagination — our vision for the future — has to come into play. If our kids only experience their neighborhood streets via car or only see them as designed for drivers, they will grow up to assume those are the investments we should make and the world we should build.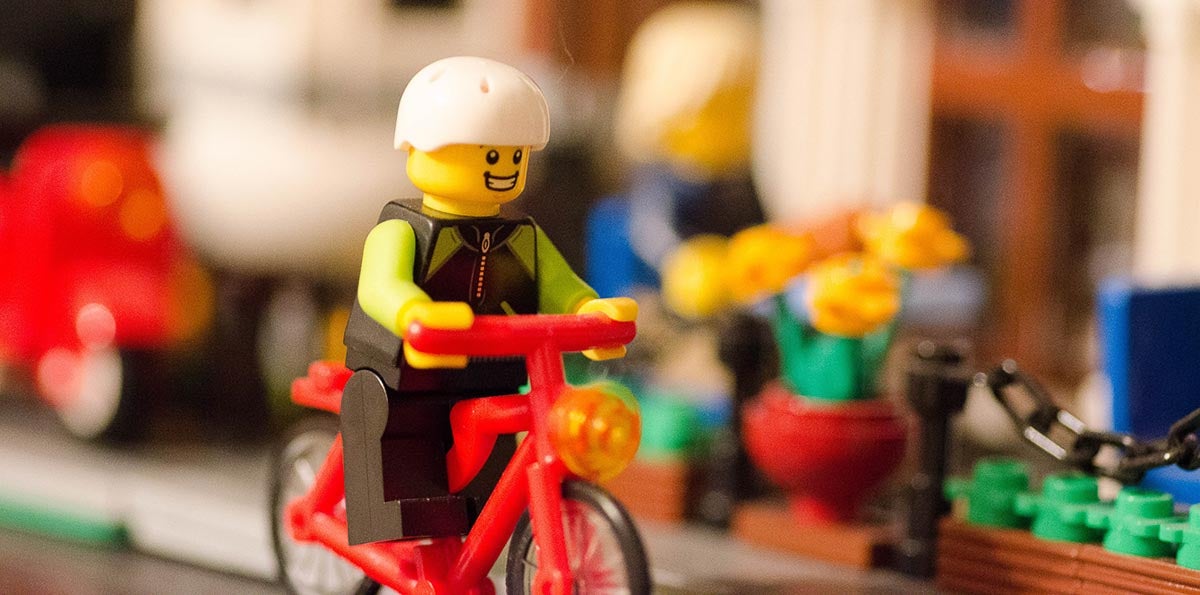 Let's all show some respect
That moment on our bike merged with the drawing of new streets at school. The act of using our street in a different way tied into a vision of the world that wasn't yet real, but to my son, didn't seem impossible to achieve.
Making a world where everyone has the choice to drive, bike, walk or roll safely along our streets isn't impossible. It isn't a pipe dream. We know how to build our streets that way. We know how to drive slower and to take care of each other and to treat all road users with the respect each of deserves.
There's a lot to be hopeful for in Houston: The Houston Bike Plan, completed bayou trails and planned expansion into our communities, a push for safer streets, more investments in transit, the city's commitment to Vision Zero and expanded investments in road and user safety at the state level.
But to see those things through we also have to show our children and ourselves what is possible. We have to imagine what could be. Then we need to build it. We need our leaders and other residents to support new visions with both political and financial capital.
After that, we can celebrate with cookies and a board game. We'll clean up the confetti later.