In the early months of the pandemic, after schooling shifted from the classroom to the kitchen table, many parents worried their children weren't being academically prepared for the 2020-21 school year. Now, evidence suggests the pandemic's interruption to education will have substantial and long-term consequences for an entire generation of students.
Though Houston area school districts have taken significant steps to mitigate learning loss and provide schooling to students amid a pandemic, it is increasingly clear that additional, immediate, and ongoing efforts are needed to address the inequalities exacerbated by COVID-19.
Early concern about academic readiness
In the spring and summer of 2020, more than half of parents responding to the Gulf Coast Coronavirus (COVID-19) Community Impact Survey reported worrying their children weren't being academically prepared for the 2020-21 school year. A group of parents with particularly high levels of concern about academic readiness were those who lacked the technology resources needed for their children to participate in online learning.
---
As part of the Urban Edge's ongoing "COVID-19 and Cities" series, the Kinder Institute for Urban Research is examining the urban landscape a year after the pandemic began. These stories take a look back on the past year and ahead to what will be different in the years to come.
---
The gap between those who have the technology resources, such as internet access and digital devices for doing schoolwork, and those who do not have these resources is sometimes referred to as the "digital divide." In total, about 1 in 5 families said they lacked either internet access or a digital device (desktop computer, laptop, or tablet) for children to do schoolwork — though this number differed by race/ethnicity and household income. About 1 in 3 Black families and 1 in 4 Hispanic families reported not having access to the technology resources for online learning, compared to only 1 in 10 white and Asian families. As for family income, about half of families earning less than $20,000 per year reported not having internet access or a digital device for their children to do schoolwork, and fewer than 5% of families earning more than $100,00 per year reported the same.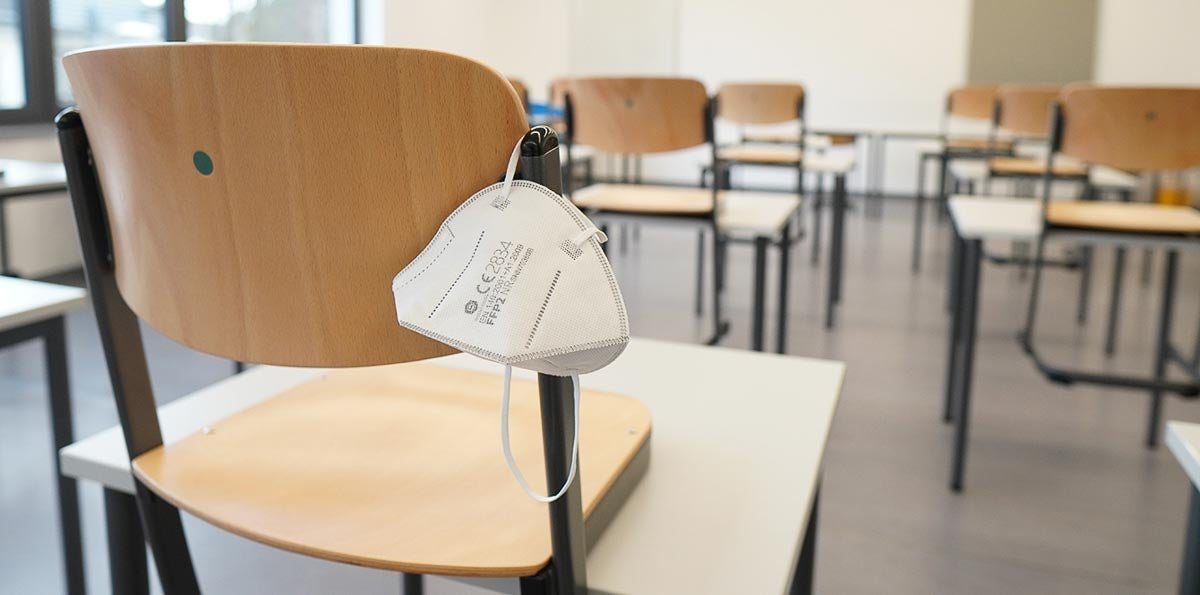 Almost 70% of families who did not have the technology resources to fully participate in online learning reported being worried their children wouldn't be ready for the 2020-21 school year.
To address this concern during the early days of the pandemic, schools and districts made print copies of education materials for families. Then, last summer, Houston-area public school districts spent millions of dollars to acquire Wi-Fi "hot spots" for internet access and digital devices for students in need to help ensure the technological resources needed to engage with learning in any format (i.e., in-person or online) would be available to all.
The 2020-21 school year
Every district in the Houston area started the 2020-21 school year online, and while some chose to move to in-person instruction more quickly than others, the option for students to continue with online/virtual instruction has remained for much of the region. Even with the diverse options for attending school, nearly all districts in the Houston area experienced a decline in student enrollment. Declines were especially pronounced among pre-kindergarten, kindergarten and high school students.
As the school year progressed into October and November, many districts had more than half of their students opting for online instruction; however, as the first grading period wrapped up, several districts reported a significant increase in the percent of students failing at least one course. Failure rates were typically highest for students attending school in the online/virtual setting.
The lower enrollments and higher failure rates reflect many districts' struggles getting students engaged in learning because of new pressures and responsibilities from the pandemic. In some families, after parents lost jobs or had their hours significantly reduced, students were forced to find employment to help cover family expenses. In other households, parents were forced to work throughout the pandemic (such as essential and frontline workers), and older children were tasked with caring for younger siblings or other family members in the household. And as more than 370,000 Houston-area residents contracted COVID-19 and more than 3,600 died from the virus, students found themselves at times needing to care for a sick and potentially dying family member, or being sick themselves.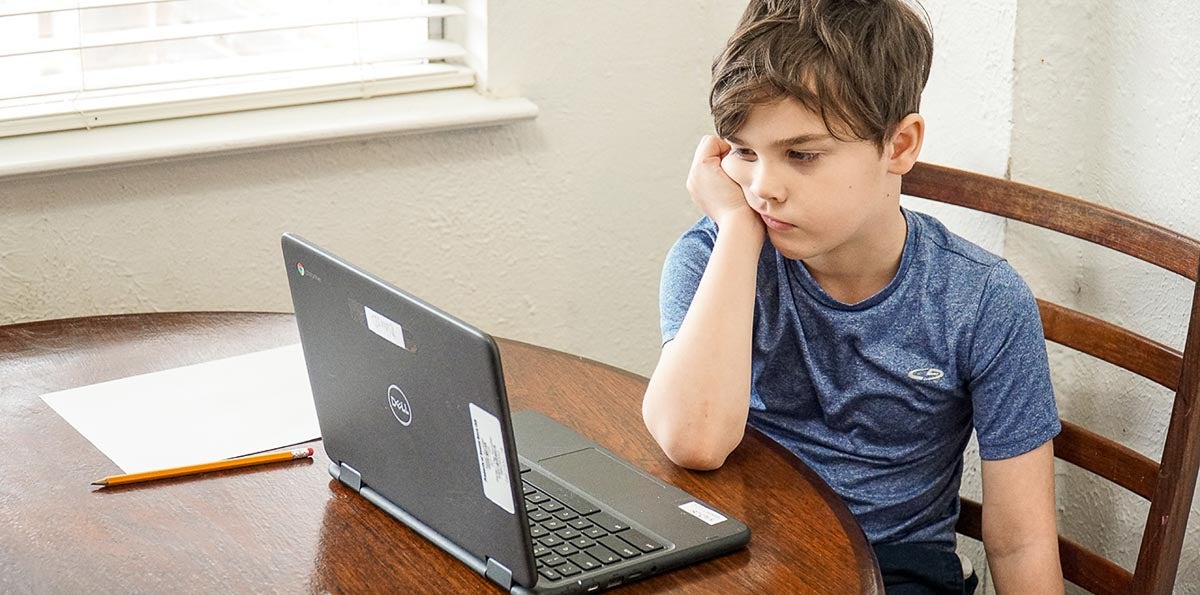 Long-term consequences
The impacts of COVID-19 on students' learning will not be completely understood for years, but it is almost certain that COVID-19 expanded educational inequalities. More disadvantaged students attending more disadvantaged schools typically experience the most severe consequences and take the longest to recover following natural disasters. The COVID-19 pandemic is unfortunately likely to be no different.
Houston-area school districts have been creative, resourceful and enduring in their efforts to educate students during the pandemic. For example, in response to the higher failure rates of online students, many Houston-area schools started encouraging, and in some cases requiring failing students to return to in-person instruction. Districts have also engaged with student voices directly to learn from them about the obstacles and challenges that have been most disruptive to learning during the pandemic.
Schools and districts put their best foot forward with plenty of successes, but not everything worked as planned. Urgent action must be taken to minimize the consequences of the pandemic on students' learning.
First, information is needed, specifically as it relates to student enrollment during the 2020-21 school year. For younger children who were not enrolled in prekindergarten or kindergarten and older children missing from high school rosters, it will be important to figure out what — if any — type of exposure to schooling they received during the pandemic.
Second, with this information, schools and districts need to activate schooling intensives — such as weekend classes or summer school aimed at addressing learning loss. For younger students, this might involve focusing on skills for learning and social interactions at schools, whereas for older students, these intensives may target key subject-matter content.
Third, to provide schools and districts space to creatively and dynamically work to compensate for the year-long interruption to schooling, Texas should wave accountability requirements for at least two years. To be clear, this is not a call to do away with testing, but to instead have whatever testing is done focused on monitoring student progress and being used to help schools and districts decide what's working, what's not, and where are students making progress. Without relaxing the accountability requirements, campuses and districts will be forced to focus on those tests rather than their students.
Finally, as vaccines allow many in the Houston area to return to some semblance of pre-pandemic living, for students (particularly, older students) their lives and responsibilities have been fundamentally altered by the pandemic. Reverting to a "business as usual" model of education practices is not a realistic expectation. Having any portion of high-schoolers disengage from school is not an option, so action must be taken to re-engage them. To this point, punitive measures have been tried. However, as districts continue to hear from students about newfound responsibilities taken on during the pandemic, districts could consider utilizing more restorative measures for improving students' engagement. Examples of such programs include incentivizing academic performance and offering expanded night classes with child care available. Rather than force students to choose between their education and contributing to their family's finances, it is possible to develop equitable programs that would enable students to simultaneously accomplish both.
If the interruptions to education by the COVID-19 pandemic are not purposefully and equitably addressed, there will be students progressing through the K-12 system without the early learning needed for later successes, without the foundational knowledge to build mastery, and without the pivotal transitions in early adulthood to set them on a path toward lifetime successes. These consequences will not be random, and will be disproportionately felt by Black students (18% of all students in the Houston area), Hispanic students (52% of all students in the Houston area), immigrant students (5% of students in the Houston area), economically disadvantaged students (62% of all students in the Houston area), and students from a litany of other positions having historically lived with the burden of social inequality. Failures to act will have devastating implications for the Houston area and beyond.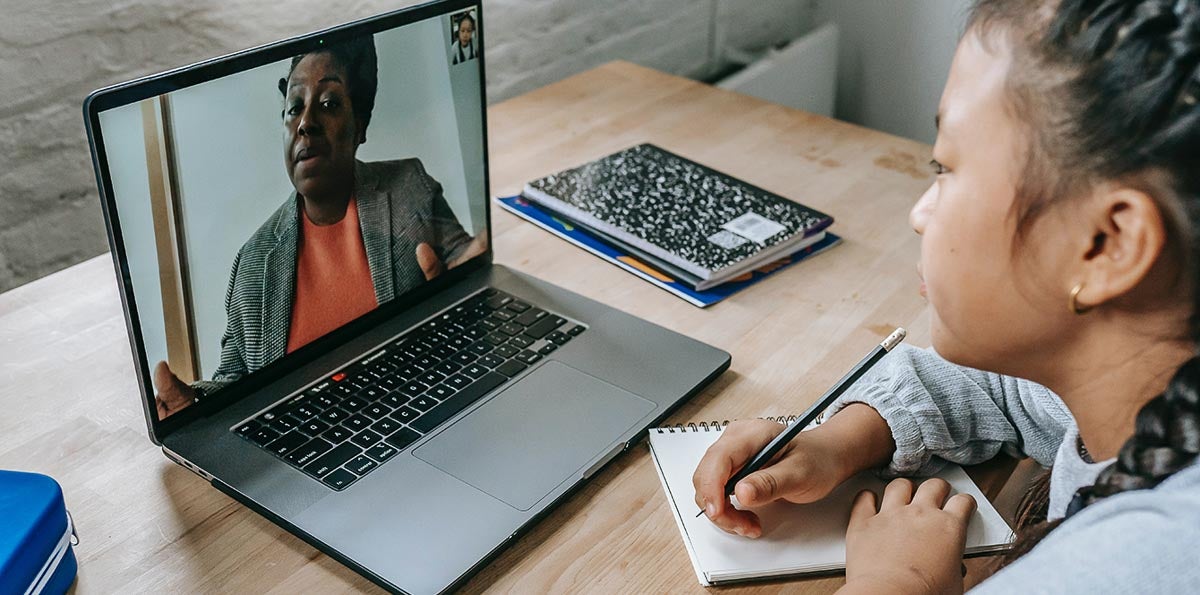 A note on teachers
While this piece focused on the experiences of students and families with schooling during the pandemic, it is critical to recognize that students are only part of what makes education happen. District staff and support services personnel work behind the scenes to keep schools running, but at the crux of schooling is the teacher.
During the pandemic, teachers were tasked with providing instruction via an online platform most had not been trained in, many had to design and deliver two curriculums (online and in-person) with no additional planning time, and were asked (and in some cases required) to risk their lives and the lives of their family members to return to the classroom.
In response to these efforts, Texas failed to provide teachers with adequate supplies of personal protective equipment (PPE) and denied teachers and school personnel priority status for vaccines for more than two months. As a consequence, teachers are burned out and fed up. An unprecedented number of teachers have taken steps to leave the profession after the 2020-21 school year, which will decimate the ability of schools to offer the type of rigorous, engaging and compensatory instruction needed to make up for two school years disrupted by the pandemic.
The state could take action, such as increases in teacher pay and more lucrative incentives to remain in the profession (such as faster student-loan debt forgiveness), to reduce the upcoming exodus from the profession. If the state opts to take no action, then the best efforts of schools and districts to remediate students' learning losses from the pandemic will be destined to fail.
---
Get Urban Edge updates

If you're interested in stories that explore the critical challenges facing cities and urban areas — from transportation, mobility, housing and governance, to planning, public spaces, resilience and more — get the latest from the Urban Edge delivered to your inbox.