LINK Houston advocates for a robust and equitable transportation network so that all people can reach opportunity. We believe that transportation — how we get to where we need to go — should not be a barrier to accessing opportunities. For many Black communities and other communities of color across Houston, a lack of equitable investments continues to perpetuate long-standing and racial disadvantages. LINK Houston is working to change that system by shaping transportation-related policies through data analysis and community engagement.
Here, Scott — a LINK Houston board member — explains what transit equity means to her.
What does Transit Equity mean to me — a transit-dependent rider? METRO here in Houston is my lifeline to the world. I have been riding since birth. There wasn't a car in our family until after I graduated from college. As a student, I rode the bus to Rice University for four years. Thereafter, during my working years, it didn't take me long to realize the perks of lower insurance rates, so I left my car at home during the week and rode the bus instead.
---
Read our series examining the intersection of race, equity and public transit in America, featuring insights from transit advocates and experts.

Part 1: "Racism has shaped public transit, and it's riddled with inequities"
Part 2: "What transit agencies get wrong about equity, and how to get it right"
Part 3: "What transit equity means to a transit-dependent rider in a car-centric city"
Part 4: "To tackle pandemic racism, we need to take action, not just take to social media"
---
My mother was a domestic worker and had to carry me with her everywhere she went. There were no day care centers for her. She prayed I would be a quiet, tranquil child, allowing her to work and maintain a modest income. Eventually, she was able to save up enough money to have indoor plumbing installed in our house. We even got a driveway down the road, so if someone driving a car paid a visit, there would be a place for them to park.
Yes, it was a very humble childhood. So, riding the bus was a treat, holding my head high. I proudly rode to the downtown library every Saturday. I could get around!
Houston's METRO is a lifeline for many of us — it's a mandate and a civil right. If you do not have a car, public transit gives you access to many opportunities, including jobs, medical appointments, education and what I call life, liberty, and the pursuit of happiness! Transit justice is a form of freedom, where sidewalks and curb cuts are fundamental provisions, especially for people with mobility challenges. It is crucial that the built environment is up to code.
Some people may call these amenities, but if you have a less frequent bus route, like mine with a 60-minute headway, you certainly may need to sit while you wait. A bench — or preferably a shelter — for waiting, if room is available. Something to help provide some shade or block the rain. Fundamentals. As an elder now, little things like lighting and a trash bin make a big difference in your perception of the total transit experience.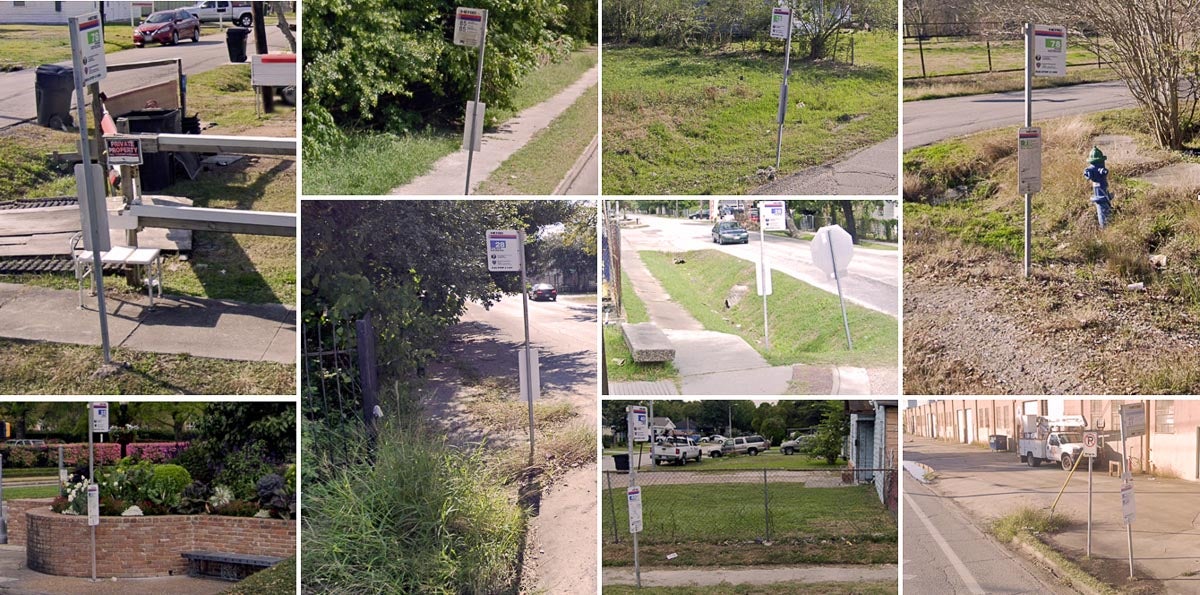 Reliability — with better late-night span of service — is needed. If you work various shifts, you need to be able to get home at night. Many of the decision-makers in public transit do not themselves ride local public transit on a regular basis. They might ride on a Park & Ride bus or the light rail — maybe. Those who make decisions affecting the local-transit lifestyle need to walk in my shoes and experience what I experience before they can fully understand and empathize with the many daily challenges I and others face.
The modified "golden rule" seems to apply nowadays — those with the gold will rule. I've often heard about the many benefits of using Park & Ride systems, rather than driving solo in unbearable traffic to get to work. Yes, for those who have a car, it's certainly attractive to park it and hop on a commuter-style bus outfitted with upgraded comfortable seats, device-charging capability, possibly even Wi-Fi.
With high frequency, you only wait a few minutes for your bus to come, and often your Park & Ride fare is subsidized by your employer — you're not paying a dime out of pocket, making it a sweet deal perk. So, when it is said that the frequency of Park & Ride service is so superb because its riders pay more, this is oftentimes not the whole truth.
Riding public transit is not something you do until you can afford a car. Often, a bike is your best bet for a car substitute. You choose to ride because it is your best option on the checklist. YOU then become the important marketing arm of the transit agency!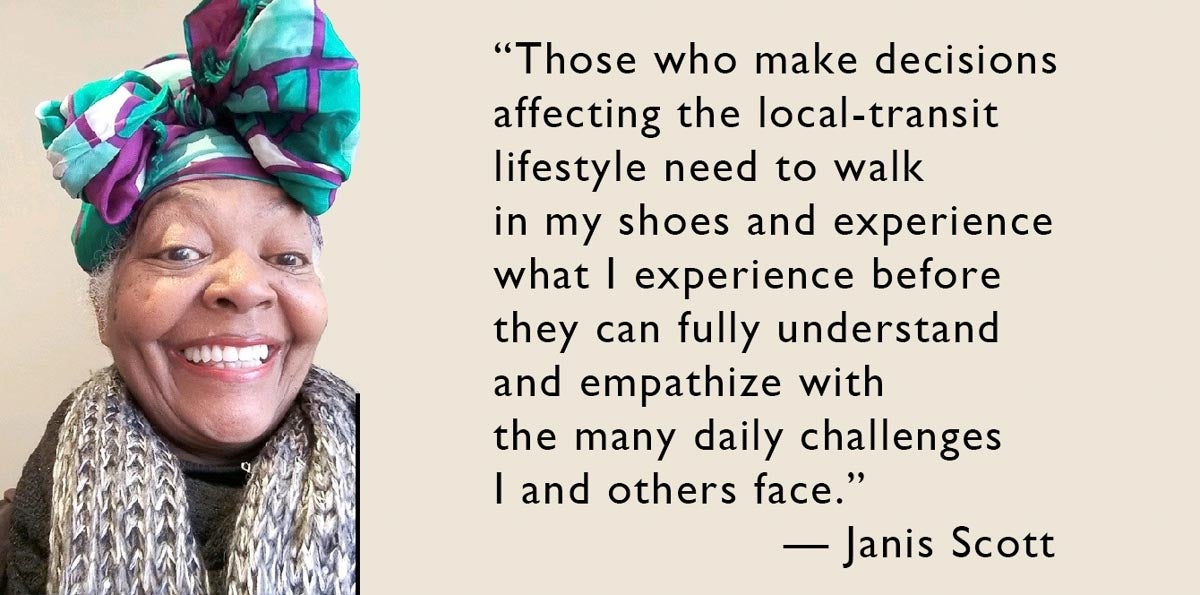 COVID-19 presents quite a few challenges not only for transit riders, but also for transit agencies. Since the pandemic hit the Houston region, METRO cut services, increased wait times and also instituted increased safety and cleaning protocols. They reduced passenger capacity to help with social distancing. METRO also instituted a mandatory face-covering policy. For the most part, riders abide by this rule, but there are some people who are defiant of the rule, removing their mask on the bus and putting others at an increased risk. These current challenges make it difficult to ride transit.
Finally, the 2020 Census is too often forgotten as a crucial source of data to vie for grants and other transit funding. The more folks counted in the region, the more money the region will get from Washington to invest in transportation infrastructure and services. It is our civic duty to get counted to ensure our communities receive necessary investments, especially for public transit.
METRO has made great strides recently in realizing transit equity goals. For so many years now, I've been prodding and poking to ensure the agency moves forward responsibly. And most know I intend to keep watching!