The Houston area recently marked the one-year anniversary of Hurricane Harvey. But the storm's many impacts, including mental health impacts, are far from over.
"There's no magical day where everyone wakes up and everything is okay," said Alice Fothergill, a professor of sociology at the University of Vermont, who has studied the recovery of children affected by Hurricane Katrina. "There isn't an end date. Recovery takes a really, really long time."
Reflecting on Harvey's ongoing impact at a conference hosted by the Kinder Institute, Children At Risk and Texas Children's Hospital on Oct. 19, Fothergill addressed what she described as myths about children and their mental health, particularly after traumatic events. First, children are so resilient in times of crisis that there's nothing that they can't overcome and, second, children are so vulnerable that adults must save them from the harsh realities of trauma.
Instead, she suggested, "kids can be a part of recovery."
Fothergrill drew on her work in New Orleans following children's lives in the immediate aftermath and years-long recovery after Hurricane Katrina struck in 2005.
Her team, including Lori Peek, a professor of sociology at the University of Colorado at Boulder, started its research with about 575 children but focused on seven children and teenagers in their book, "Children of Katrina."
In the study, Fothergill's team noted that children reacted to the trauma of Katrina differently. Some children were able to find equilibrium and stability following Katrina, while others continued to experience disruptions in all aspects of their lives. Additionally, some children had varying degrees of the two during the seven-year study. Recovery, she noted, is a long process.
Many children in Houston are currently going through that process now and educators and advocates are pressing for more resources and awareness as the memory of the storm fades.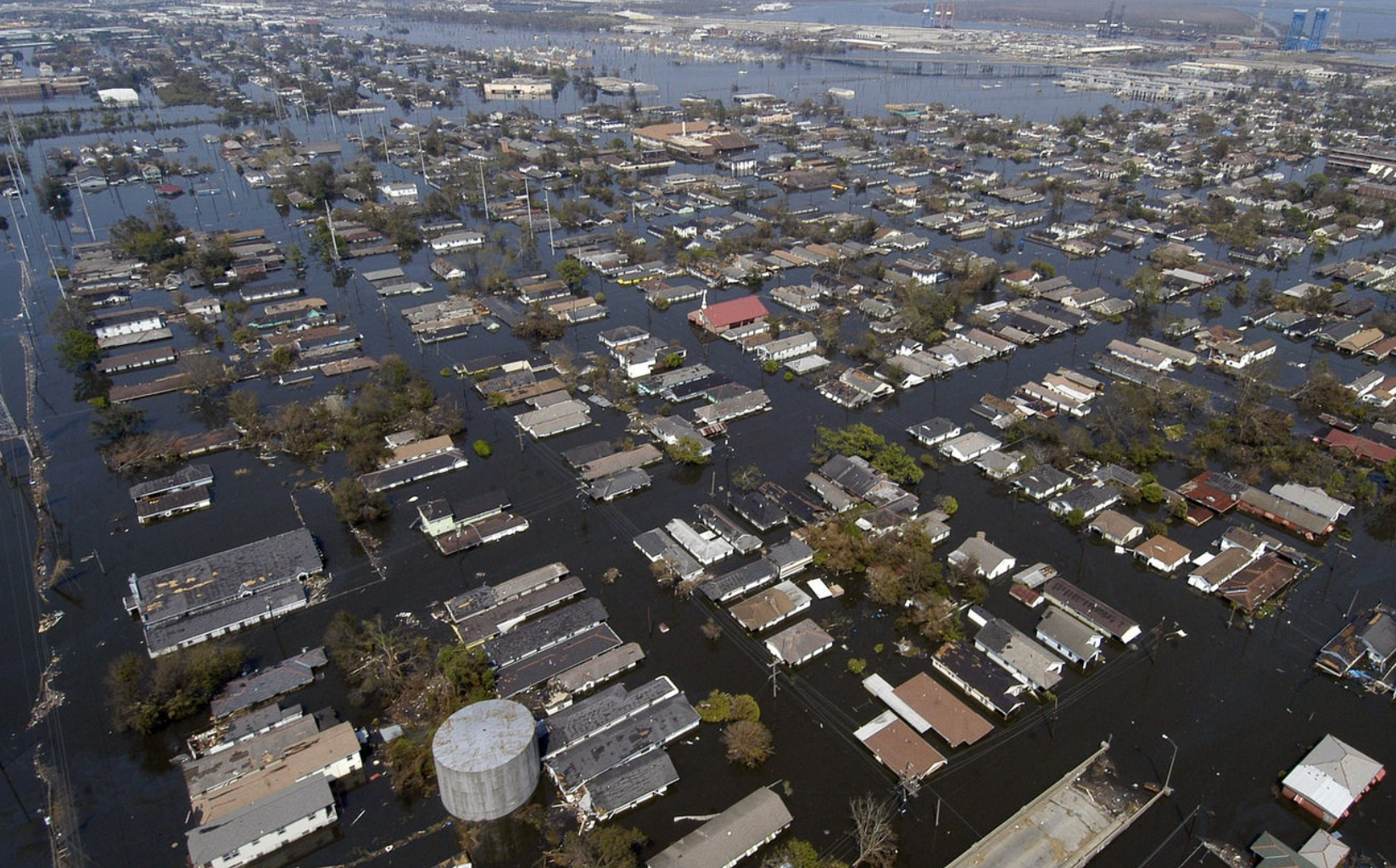 At the conference, Julie Dickinson of Kolter Elementary, which made headlines as the hardest hit campus in the Houston Independent School District, spoke about the sometimes delayed effects of the storm. Now that the immediate aftermath of Harvey has passed, she said she's seen more recent changes in her students' behaviors.
"We are not seeing anger, but instead a lot of anxiety," she said. "Anxiety is manifesting in different ways and they aren't focused on their school work, but instead on their anxiety." In the school year following the storm, she said, it was almost as if everyone was just trying to get to May and be strong until then in order to make their parents proud and ease others' stress, but now a year later, they're acknowledging their actual feelings and trauma.
Indeed, Janet Pozmantier, director of the Center for School Behavioral Health at Mental Health America of Greater Houston, said that trauma "usually peaks around 18 months after the event," so it's understandable to see that school children may be acting differently this school year.
"We can't keep thinking that anxiety is okay, but as soon as 'mental health issues' are mentioned, we freak out," Pozmantier said. "We must eliminate the stigma around mental health and continue to create a foundation for teachers to identify trauma effects in a child." She also noted that on average, the time it takes for a child to be diagnosed and treated following a traumatic event is 10 years.
Following Harvey, HISD and other Harvey-affected districts worked with organizations to train teachers and school faculty to identify signs of trauma in their students, but Dickinson says that training might not have been given at the right time.
"We should have prepared better for the second year after Harvey," Dickinson said. "With the training we received last year, we just weren't ready to hear that and we just weren't listening. I would want my teachers to get that training now, instead of right after the storm."
Thankfully, Houston-area educators can get a new, online training to better identify and respond to children who have experienced trauma or distress. The program was developed through a collaboration between UNICEF USA, Mental Health America of Greater Houston and health simulation company Kognito. The training is a 30-45-minute online simulation and more than 3,000 teachers have been trained since it's launch on August 1.