Plano: City of Excellence.
If read without the colon, the city's motto sounds like "plain old city of excellence." But the truth is, this suburb north of Dallas is hardly ordinary.
Plano is (mostly) in Collin County, along with other fast-growers Frisco and McKinney. With a population of just over 1 million, It's the largest suburban county in Texas and the sixth-largest county overall. In the past 30 years, Collin County's population increased by 292%.
Meanwhile, Plano's population has grown 124% since 1990, when it was 128,713. That's the year after a rising cycling star named Lance Armstrong left his hometown for Austin. For the reluctant Planoite, there was no love lost in the move. In fact, Armstrong very deliberately set fire to the bridge back to town (metaphorically, of course) on his way out.
In "It's Not About the Bike," his 2000 autobiography, Armstrong described Plano as "soul-deadening":
"It was the quintessential American suburb, with strip malls, perfect grid streets and faux-antebellum country clubs in between empty brown wasted fields," he wrote. "It was populated by guys in golf shirts and Sansabelt pants and women in bright fake gold jewelry, and alienated teenagers."
Ouch. If you can't go home again, Armstrong — never one to mince words — was cool with that. To be fair, in the years since his book came out, so has the truth about Armstrong's use of performance-enhancing drugs.
But let's get back to Plano, which has encountered little bad press — "It's Not About the Bike" aside. On the contrary, the city seems to pop up near the top of just about every possible ranking of American cities — of which there are multitudes.
Here are "best cities" lists from 2020 in which Plano was ranked first through 10th in the nation for various reasons. We also included Houston's ranking on each list, when available.
Best cities for a staycation
Where did Plano rank? No. 1
Personal finance website Wallethub is a big fan of Plano. The city consistently ranks high on its many lists of "best cities for …". In this one, which came out in May 2020, Wallethub considered the impact of the pandemic on vacation and travel plans and ranked cities based on "options for entertainment and relaxation at the right price point," which made them either better or worse spots for staying local. More than 180 cities were compared across 15 key metrics, including parks per capita, the average home square footage, the idealness of summer weather and the average of pizza and burgers, and Plano came out on top.
Where did Houston rank? No. 25
Cities with the largest apartments
Where did Plano rank? No. 1
According to Wallethub's staycation data, Plano is the city with the highest average home square footage in the U.S. In November 2020, ApartmentGuide.com found it also has the largest apartments*. Plano has the largest one- and two-bedroom apartments, with an average square footage of 825 and 1,200 square feet, respectively. And the third-largest studios — 608 square feet, on average.
(*Obviously, apartments are homes, but it's not clear if Wallethub's finding include apartment homes.)
Where did Houston rank? Did not place
Happiest cities in America
Where did Plano rank? No. 2
Plano was the reigning "happiest city" before slipping from the top spot to No. 2 in 2020. In 2019, when Wallethub crowned it No. 1, Dallas Morning News metro columnist Sharon Grigsby bristled, declaring: "Gimmicky 'best and worst' monikers bestowed on cities are more sizzle than substance." Grigsby set out to learn "why Plano?" In the end, she concluded the city's secret to happiness was it "spirit of volunteerism."
How'd they determine that?: "WalletHub drew upon the various findings of positive-psychology research in order to determine which among more than 180 of the largest U.S. cities is home to the happiest people in America. We examined each city based on 30 key indicators of happiness, ranging from depression rate to income-growth rate to average leisure time spent per day."
Where did Houston rank? No. 111
Safest cities in America
Where did Plano rank? No. 3
What's the point? "No one can avoid all danger, however, and we take on a certain level of risk based on where we choose to live. Some cities are simply better at protecting their residents from harm."
From contracting COVID-19 to mass shootings, riots and traffic accidents, Americans encounter hazards on a daily basis. They can also experience dangerous or anxiety-inducing situations such as "taking out an unaffordable second mortgage, forgoing health insurance or even visiting unsecured websites," Wallethub contended in this November 2020 report. It considered 42 key indicators of safety in its comparison of 180 cities across three dimensions: home and community safety, natural-disaster risk and financial safety.
By the way, the bottom five cities for "highest share of uninsured population" were all in Texas: Houston and Garland tied for No. 178, followed by Dallas (No. 180), Laredo (No. 181) and Brownsville (No. 182).
Where did Houston rank? No. 127
Bonus: Plano was No. 3 on SmartAssets's list of "Best Cities to Work from Home in 2021." It ranked in the top 10% of the study for three metrics:
►Percentage of the workforce that worked from home in 2019, before the pandemic: 9.6%
►Estimated percentage of the workforce that is able to work from home: 35.44%
►Poverty rate in 2019: 7.5%
Best U.S. cities for feeling young
Where did Plano rank? No. 4
Redbook magazine ranked the 100 most populous cities on age and "how active people are in taking care of their physical and mental health" using data on unemployment, income, education and more.
Where did Houston rank? No. 59
Most livable cities in the U.S.
Where did Plano rank? No. 5
Personal finance technology company SmartAsset admits the "livability" of a place is hard to quantify, but they decided to give it their best shot with this list from last December. To do that, they used the walk score, violent crime rate, property crime rate, unemployment, housing costs as percentage of income and the rate of housing cost-burden for each of the 100 largest U.S. cities. Plano placed fifth for reasons including housing costs represent 20% of income (eighth-lowest among cities included), low rates of violent crime and property crime (fifth-lowest and 10-lowest, respectively). The city was No. 2 on SmartAsset's list in 2019.
Where did Houston rank? Did not place
Bonus: Ranking and review site Niche determined Plano to be the fifth-best city to live in America for 2020. That "livability" ranking was based on factors such as crime, public schools, housing, cost of living, job opportunities, weather, commute times and other local amenities, as well as resident reviews. The Woodlands took the No. 2 spot; Houston was No. 66.
Best cities to drive in
Where did Plano rank? No. 6
Wallethub ranked the 100 largest cities using 31 key indicators of "driver-friendliness" — everything from average gas prices and cost of insurance to commutes times and time spent stuck in traffic to traffic fatality rates — spread over three categories: cost of ownership and maintenance, traffic and infrastructure, and safety.
Where did Houston rank? No. 48
Best cities to buy an affordable family home
Where did Plano rank? No. 7
Nine of the cities in the top 25 of this SmartAsset list are in Texas, including Plano at No. 7 because of its "impressive" high school graduation rate (96.8%, the highest of all cities) and low rates of violent crime and property crime.
Where did Houston rank? Did not place
Best U.S. cities to be stuck at home
Where did Plano rank? No. 8
Lawn care company Lawnstarter (yes, they do lists too) used 29 metrics — including property crime rate, pedestrian fatalities, suicide rate and food insecurity — to rank the 150 most populated cities in America as far as which are the best for being stuck at home during the pandemic. In general, the Dallas-Fort Worth metro's suburban cities did well, bolstered by high marks for quality of life, financial security and community safety. Frisco (No. 1 overall) and McKinney (No. 3) were the top two cities in terms of quality of life. Plano ranked No. 8 and Grand Prairie was No. 17.
Where did Houston rank? No. 115
Best cities for Christmas
Where did Plano rank? No. 9
What's the point? "In order to determine which cities will offer a holly jolly holiday even amid the stresses of the COVID-19 pandemic, WalletHub compared the 100 biggest U.S. cities based on 15 key indicators of a safe and affordable Christmas. Our data set ranges from COVID-19 cases to the availability of Christmas traditions to the city's overall generosity."
Some of these lists feel like a stretch, but, like this blog post, it's OK to take an occasional light-hearted approach to things. The 15 metrics Wallethub considered for its Christmas list included "most Christmas tree farms per capita" (a surprising three-way tie for No. 1 that included Miami), "lowest average wine price" (Indianapolis, followed by five cities in Arizona tied for No. 2), "most food banks per capita" and "highest online giving per capita."
Where did Houston rank? No. 22
Hardest-working cities in America
Where did Plano rank? No. 10
According to Wallethub: "The average U.S. worker puts in 1,786 hours per year – 106 hours more than the average in Japan, 248 more than the U.K. and 403 more than Germany." It compared cities on direct and indirect work factors using 11 metrics, such as employment rate, average weekly work hours and share of workers with multiple jobs, in compiling this list of hardest-working places. Austin landed at No. 9 and Plano was No. 10.
Where did Houston rank? No. 24
Bonus: How does Plano stack up to 179 other cities when it comes to job-market strength? Not bad, taking the 10th spot on this list of best cities for jobs released earlier this month. Plano tied with four other cities for the nation's highest median annual income.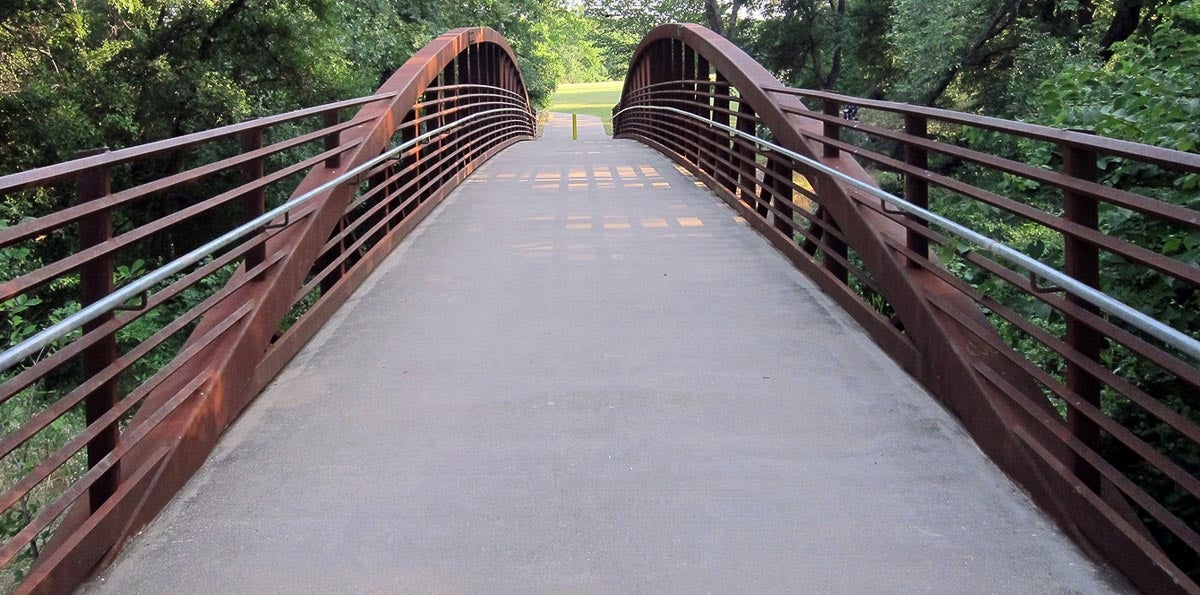 The city is serious about play time
With a 2020 ParkScore of 70, Plano ranked No. 17 among the nation's 100 largest cities — far and away the highest ranking for a Texas city. Three out of four Plano residents live within a 10-minute walk of a park, including 77% of children 19 and younger. The strength of its ranking is due in part to the city's "investment" in the park system. The city spends $225 per resident each year on parks. Since 2015, Plano has ranked No. 18 or better on the Trust for Public Land's annual assessment of park access and quality.
Not all is perfect in Plano
That's not to say it's all the news is good news. Plano was named the third snobbiest city in Texas by Movoto Real Estate. However, that oddly specific list was based on "snob-tastic criteria" that included median home price and income, share of population with a college degree, private schools per capita and performing arts spaces per capita — none of which can be used to quantify snobbishness.
Life isn't easy for anyone making $7.25 an hour, but it's even less affordable in Plano, which was named the No. 2 worst city for people who work jobs that pay the minimum wage. That's according to a move.org list of cities ranked on how easily someone earning minimum wage could afford to pay rent there. Many cities have raised the hourly minimum wage above the federal floor of $7.25, from Tucson ($12/hour) and Toledo ($8.70/hour) to Minneapolis ($13.25/hour) and Lincoln, Nebraska ($9/hour). But that's not the case in Plano, where minimum-wage workers have to clock 37 hours a week to cover the $1,171-a-month rent for the typical one-bedroom apartment. That's second only to Austin among the 75 most populous cities in the nation.
Overall, Texas doesn't compare well to other states when it comes to the gender pay gap. And three of the state's cities — San Antonio, Plano and Austin — ranked in the top 10 of SmartAsset's 2019 list of cities with the largest gender retirement gap, at Nos. 2, 4 and 8, respectively. In Plano, the median income for a woman over 64 is 62% of the average man's income, which translates into the fourth-worst gender retirement gap, according to the report.