To say Dallas and Houston have different approaches to transit rail is an understatement.
While both have enthusiastically embraced the transit mode, Texas's two largest cities occupy extreme ends of two philosophies on how, exactly, rail-based transit should work.
Dallas has built its light rail system far and wide, stretching into far-flung suburban park-and-ride stations to bring commuters into the city center at high speeds.
The Houston system is small by comparison, with lines built in the already-dense city center, with trains arriving every few minutes to minimize wait times. It relies on express buses – not rail – to bring residents in from the suburbs.
The Dallas Area Rapid Transit agency, or DART, conceived of rail as a regional system that should cover as much area as possible without particular concern for reaching specific destinations, said Kyle Shelton, postdoctoral fellow at the Kinder Institute for Urban Research.
Officials with the Houston-area METRO agency, meanwhile, always have a destination or set of destinations in mind when planning their system.
"METRO is never thinking of rail as a regional system; it is a part of a regional system," Shelton said. "That's the main distinction."
The differences in the systems are stark. DART's rail system spans 90 miles, with 62 stations in 13 cities. METRO's light rail is just 23 miles long with 44 stations, all of which are located in central Houston.
But their ridership numbers are similar. DART Rail moves an average of 96,000 people on weekdays and 57,000 on Saturday. METRO light rail, meanwhile, gets 63,000 riders around town on weekdays, and 31,000 on Saturdays.
That makes for a more efficient system in Houston, with 2,700 passengers per mile on weekdays, compared to around 1,000 in Dallas.
"The question gets to the goal of the agency. Are you trying to be as efficient as possible and move as many people as possible? That's what METRO is doing really well," Shelton said. "Dallas ridership per mile is much lower because they have many more miles. Their advantage is more people are closer to that option and can make that modal choice if they want."
The Trade-Offs for Dallas
Todd Plesko, vice president of planning and development for DART, said the two different approaches are all about trade-offs.
"Transportation and infrastructure decisions are not just about what the best transportation planning decision is," he said. "It's about political support and maintaining a revenue stream for the agency."
The dream of light rail, when it swept through mid-size cities like San Diego, Portland, Denver and Dallas in the 1980s and 1990s, was that cities without high population density could still have successful rail transit even without being as efficient as traditional subway systems.
That's when DART organized and put together a ballot proposal for a 1-cent sales tax to fund itself. Since its funding base came from the suburbs it needed to make sure its rail system did too. If it didn't, it would have risked seeing cities pull out of the agency and take their revenue with them.
"Thirteen cities said 'we want to build a transit system with a substantial rail spine,'" Plesko said. "Because of the investments we made, we believe we have a better chance of holding it together."
The flip side of that calculation, though, was the opportunity for light rail to drive development decisions in those suburban locations, gradually driving them to a more environmentally friendly, dense development pattern.
DART points to more than $5.3 billion in private projects built or planned near stations since the system launched in 1996.
"From our city's perspective, light rail allows more cities to have dense development," Plesko said.
That appears to be going well for the Dallas area. But notably, that hasn't been the case everywhere that took a similar approach.
Often, regions build rail systems expecting cities that are home to stations to encourage or even mandate that a certain type of development occur in those locations, only to watch cities lose their nerve in the face of local opposition to such density.
Ethan Elkind, associate director of the Climate Change and Business program at University of California—Berkeley, recently co-authored a study focusing on whether cities in California had actually followed through on the deal.
He found that in many metropolitan areas, San Diego and San Jose especially, individual jurisdictions simply hadn't made the planning and development decisions following rail investments that would have increased ridership – thereby making the systems more cost effective – and justifying the expenditure.
"The question posed is, do you build to a dense area, or do you build to the suburbs and hope density comes later?" Elkind said. "The California experience is, density usually doesn't come later, or it's decades off and it's not what you hoped, and you don't get the ridership to support the system and offset the cost of building the system."
The Houston Approach
The Houston and Dallas rail systems are both great at serving the purpose they've selected for themselves, said METRO board member Christof Spieler. It's just that those purposes couldn't be any more different.
To him, light rail technology makes the most sense in dense urban corridors, where it gets high peak ridership as well as high ridership throughout the day. That allows rail operators to offer short intervals between each car, and it give suburban transit users buses on bus-only lanes that don't have to make many stops on their way into the city.
For Houston, the strategy meant building a light rail through the city's primary urban corridor, where lots of people already live and work.
Cities often shy away from that approach because it's more expensive and disruptive to lay tracks in such populated locations. But the factors that make it difficult to build light rail there were exactly the things that made it the right place to have light rail.
"Often, light rail is driven by people saying, 'we need light rail somewhere,' and the political process will tend to put it where it doesn't upset anyone, where it isn't in the way of anything," said Spieler, who is also the head of planning for Houston-based architecture firm Morris. "That is generally not a high ridership corridor. The congested places are the places people are trying to go."
And since transit riders are almost always pedestrians on each end of their trip, you can only expect riders to walk to destinations within a quarter mile of a station. That makes it especially important to have stations right in the center of the action, not just near it.
"If you propose transit and no one is against it, it's a bad project," Spieler said. "Do you build it where it's needed, or where it's easy? That's the central tension in U.S. cities, and too often they make decisions based on what's easy."
For a cash-constrained agency, the best bang-for-buck comes from an urban-focused system, he said.
Didn't Happen in a Vacuum
Dallas's decisions were certainly about pleasing all the cities that pay into its transit agency. But the region's existing development patterns played a role in the different systems, too.
Dallas doesn't really have an urban corridor with multiple major destinations in close proximity, the way Houston does. In Houston, the Texas Medical Center, Hermann Park, the Museum District, the downtown business district and sports stadiums are along the Red Line that follows Main Street and Fannin Street.
But there's another element that played a role too.
Today, Houston is a much more industrial city than Dallas, Spieler said. Since Dallas's industrial base had already left by the time the region was building its rail network, the existing freight lines that previously connected those operations were cheap and available.
The Dallas area had an easy path to purchase the right-of-way it would need to build a light rail system. So it seized the opportunity.
"That's true of a vast majority of light rail in this country," Spieler said. "What got built first was the places it was easiest to lay tracks."
Buying old freight lines is one easy way to purchase the right-of-way needed for rail. Another is buying the space right near freeways, mimicking an existing transportation corridor with a different travel mode.
Notably, Houston METRO passed on the chance to purchase a right-of-way for its rail system along the I-10 highway when the roadway was expanded in the late 1990s.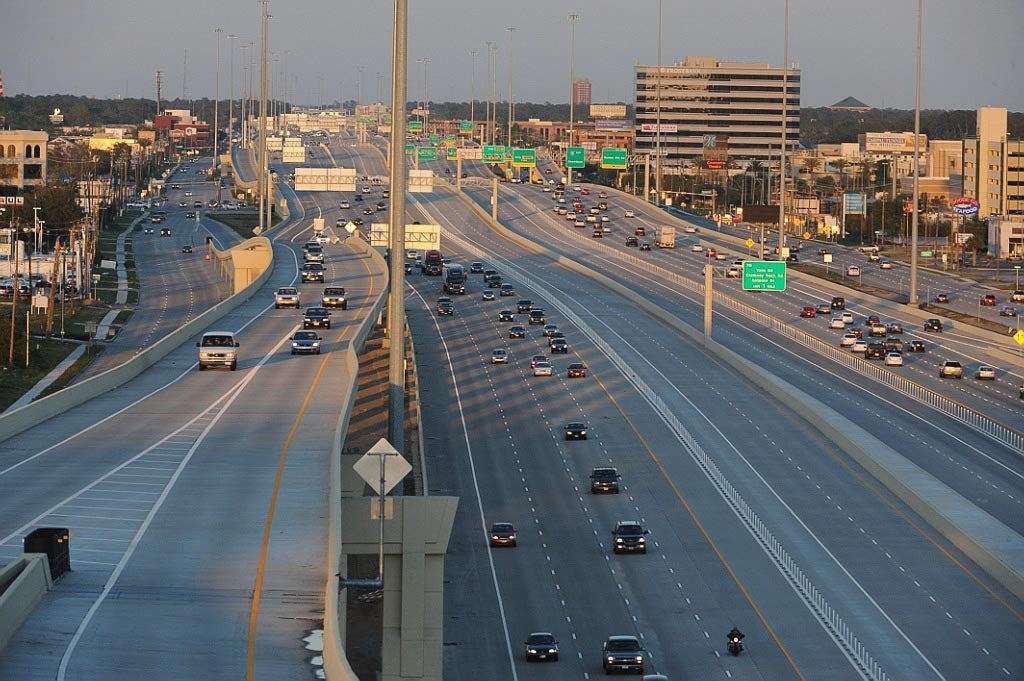 That's compelling evidence that the dramatically different approaches to transit planning aren't mere happenstance.
Shelton points out that many suburban residents in the Houston area that lack rail stations – such as Pasadena, The Woodlands and Sugar Land, among others – have the chance to use park-and-ride bus stations built near them, on the outskirts of METRO's taxing district, even though they aren't themselves taxed.
"That's just a big difference between the two systems," he said. "That's why Houston never would have built the same system as Dallas."
Today, both systems are in the middle of big expansions. DART is currently extending its Blue line by 3 miles and adding two new stations: one at the University of North Texas – Dallas and the other at Camp Wisdom, a Boy Scout camp just outside Loop 12.
Houston's METRO Rail opened two new lines this year. The Purple and Green lines share a route downtown, with stops at the theater district, the convention center and in the East End neighborhood around its professional soccer stadium. The Purple line turns south and connects to Texas Southern University and the University of Houston. The Green Line goes eastward, with two new stations slated for 2016.
Both systems, Shelton, are effectively making decisions based on the entirety of the transit network, and, importantly, not viewing the rail components as their own separate network distinct from buses.
"I actually don't think it's all that effective to compare them," Shelton said. "One isn't better than the other."