"It's a slow march from the Museum District," remarked a longtime member of Houston's Third Ward, referring to the gradual creep of new, modern-looking townhomes that began to the west before jumping 288 and into her historic neighborhood.
"And from Midtown," added her neighbor.
"From East End, too," chimed another.
Around the table, Third Ward residents shared feelings of being literally cornered by the seemingly inevitable forces of change. They reflected on the transformation of their community and voiced their hopes and fears for a place that many of their families have called home for generations.
A data-driven approach to preserving Third Ward
Since 2000, gentrification across Houston has accelerated. And, according to a Kinder Institute study, Third Ward has the highest probability of gentrifying of any neighborhood. Since the redevelopment of Emancipation Park in 2017, several community-based organizations have come together to prevent the displacement of current residents.
Rice University's Baker Institute for Public Policy, in partnership with the Third Ward-based Sankofa Research Institute, conducted a multi-phase comprehensive needs assessment to support the development of data-driven strategies, policies and investments in the neighborhood. In particular, the research team adopted a community-based participatory approach and collected rich data about the strengths and struggles of the historic community in three phases.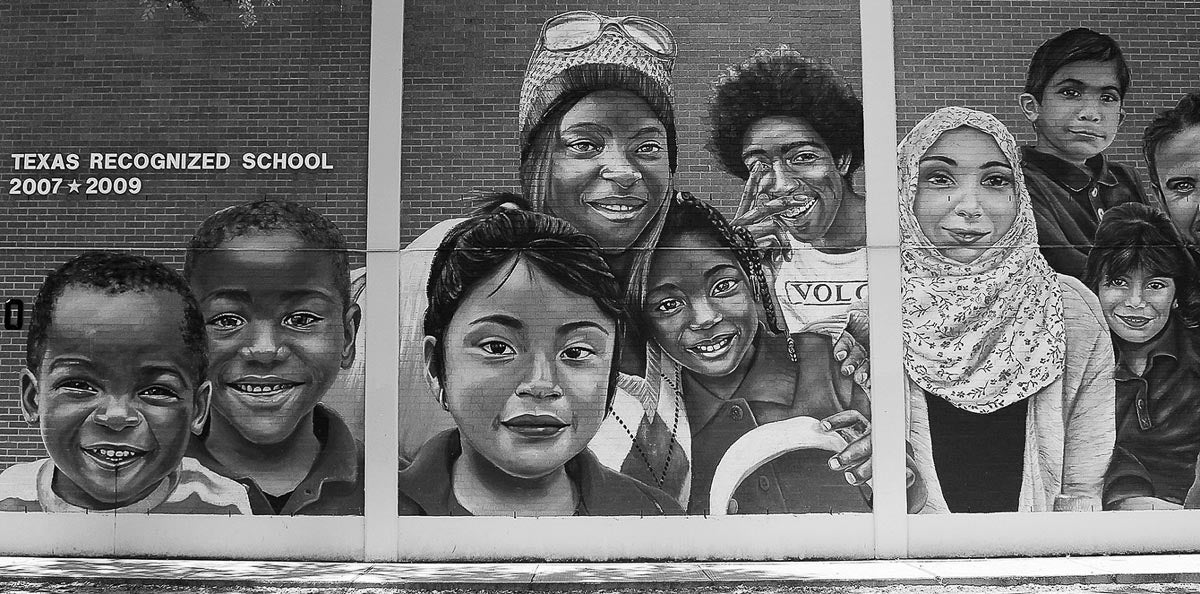 After the completion of the survey, the Kinder Institute's Houston Community Data Connections (HCDC) team joined the initiative to help facilitate the dissemination of the findings, build nonprofit organizations' capacity to understand the data and empower community members to use data to advance community priorities. In pursuit of these goals, we gathered feedback and suggestions from community organizations and created an easy-to-access online tool to visualize shareable census tract-level data collected from phase 1 and phase 2 of the project. Specifically, the sample includes 1,277 heads of household living in the three census tracts north of Alabama Street.
In addition, our team presented at several workshops in the community to promote awareness and understanding of the needs assessment data. Participants included not only staff from nonprofit organizations, government agencies and philanthropic foundations but also residents from Third Ward.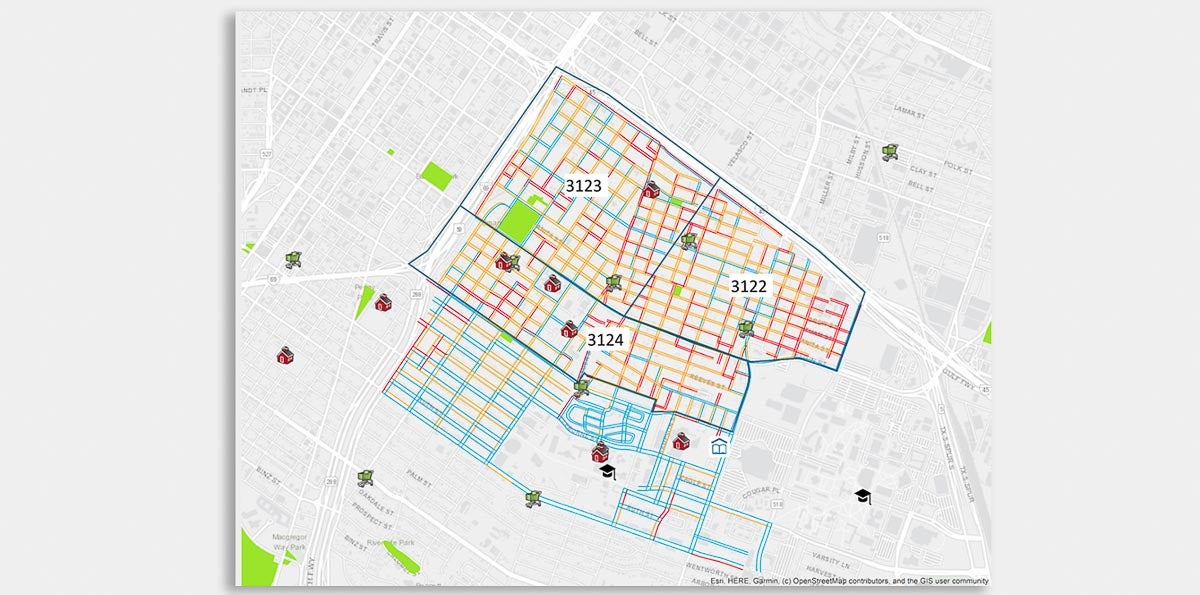 Engaging the community through a Data Walk
On March 7, the Kinder Institute's HCDC team, in partnership with Sankofa Research Institute, held a data workshop at Blackshear Elementary School in Third Ward to return the data to its true owners. We crafted an interactive Data Walk to better engage residents and stakeholders in dialogue around research findings about their own community. During the workshop, participants rotated through "stations" where data was displayed as charts, maps or in text to tell a story, which participants were asked to interpret, discuss and reflect on in small groups.
Over 30 residents and community leaders joined the conversations ranging from demographic changes to employment opportunities and housing issues in the community. Several central themes surfaced throughout the workshop.
Strengths and challenges identified through discussions
For example, in each break-out discussion, a few remarkable community strengths were underscored, including strong social connections between and among Third Ward residents, the cultural vibrancy of the neighborhood and the community pride rooted in its African American history.
These positive themes mirror those evidenced in the survey data; across the three census tracts studied, neighborhood satisfaction scores were notably high. The level of collective efficacy, a constructed measure for social cohesion among neighbors combined with their willingness to intervene on behalf of the common good, is also high in Third Ward.
There were also several ubiquitous challenges that community members identified during the conversations. Many participants expressed concerns about the effects of gentrification, including the changing characters of homes and community, the dissonance of new buildings and historic ones, rising housing costs, the displacement of renters, the lack of effective land use and planning, and more.
With regard to employment opportunities in the area, participants lamented the lack of affordable retail space, a dearth of small businesses that cater to specific community needs, limited job training opportunities that result in actual employment, and the scarcity of alternative loan programs and marketing support for resident-run businesses.
The benefits of democratizing data
The Data Walk offered researchers and participants a meaningful way to interpret graphs and statistics, combining data and personal experience to pinpoint where social services are falling short. Not only did the workshop help democratize the survey data, it also served as a space for community members to share information, develop ideas and strategies for addressing immediate concerns and organizing around issues in this changing historic neighborhood.
For example, property owners would like to see more housing care training programs offered in the community as well as comprehensive efforts to clean up empty lots and public spaces. It is our hope that this rich community-level information will continue to be referenced and employed in resident-led advocacy efforts and initiatives aimed at improving and revitalizing Third Ward.
We deeply appreciate the openness and collaboration of Third Ward community members throughout the project. From administering the survey to providing input during the workshops, the Third Ward community was integral to the successful completion of this endeavor. We are also grateful to the Houston Endowment and the Kinder Foundation for their generous and continued support, and to our collaborators, the Baker Institute, the Sankofa Research Institute, and Fondren Library, for their expertise and insightful discussions.
Lastly, we are thankful to be part of this endeavor, supported by a network of organizations and individuals who understand the importance of community data and strive to make an impact with it. Informing and empowering Houston's diverse communities via local data is vital work and we look forward to further pursuing it together.