Andrea Roberts became interested in uncovering and preserving the history of freedom colonies during a visit to Shankleville, an unincorporated community on the most eastern edge of Texas that was founded in 1867 as a Freedmen's town — communities built by former slaves following the end of the Civil War. Roberts was there for a heritage and homecoming festival honoring the founders of the settlement.
More than 550 freedom colonies were established across Texas between 1866 and the end of the Great Depression in the 1930s. Many of them were located in rural and unincorporated areas and were mostly invisible because they were unmapped.
Inspired by the experience, Roberts, an assistant professor of urban planning at Texas A&M University, set out to "map the unmapped Black settlements of Texas" — an undertaking that led the Fort Bend county native to found the Texas Freedom Colonies Project.
Roberts uses freedom colonies as a broad reference that includes "Black settlements, Black towns, enclaves or freedmen's towns." The term comes from "Freedom Colonies: Independent Black Texans in the Time of Jim Crow," a 2005 book by historians Thad Sitton and James Conrad.
So far, over 350 of the more than 550 known freedom colonies have been mapped — including 13 located in Harris County — on the project's searchable atlas. Crowd-sourcing has led to the addition of 36 settlements and some 200 other locations need to be verified before they can be added to the map.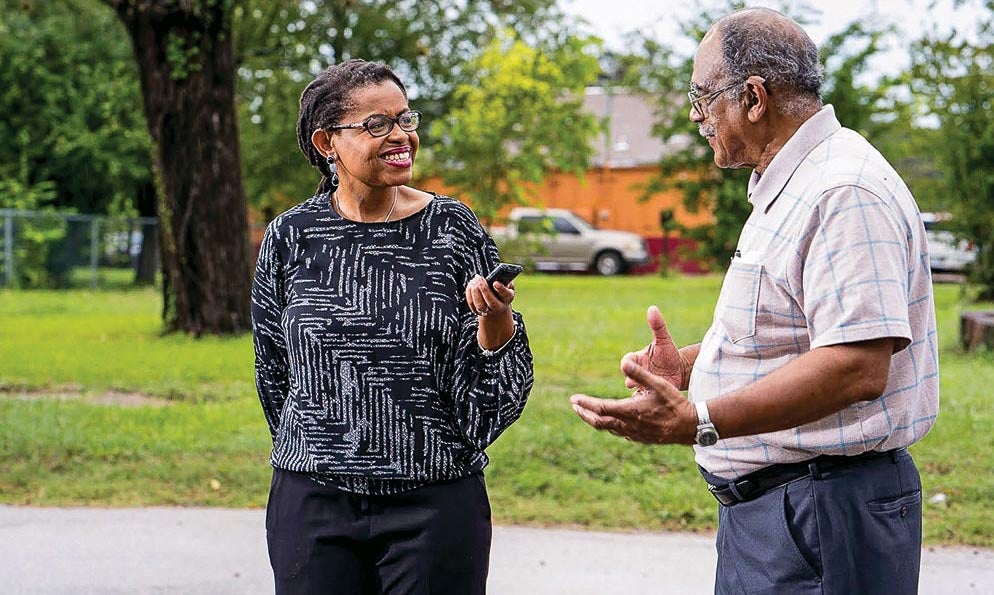 "We are really trying to build a comprehensive assessment of African American communities, not only as historic places but as contemporary places with Black historic pasts," Roberts told the American Planning Association's (APA) Planning magazine. "Our mission is to avoid the sentimentality and memorialization of these communities by bringing them into discourse and research on contemporary planning and sustainability challenges."
In Harris County, Sunnyside, Independence Heights and Freedmen's Town are recognizable to most but there are others such as Lily White, Riceville, Frenchtown, Hufsmith, Pleasant Bend, Piney Point, Kohrville, Barrett Station, McNair and Bordersville.
The following is more from the Planning article on the Texas Freedom Colonies Project and Roberts' work to "connect experts with local communities, provide settlers' descendants with technical assistance and ultimately bring awareness to the colonies' existence and preservation needs." It can be read it in its entirety on the American Planning Association's website.
Why are many of the settlements unmapped?
Freedom colonies … are largely absent from local maps, census data, and mainstream history, often because they lacked what are viewed as typical markers like a city hall or stores.
"Some of it is definitional, which makes it what's called structural racism because it's part of the ways in which we conceptualize space and citizenship," Roberts says.
In part, the Texas Freedom Colonies Project creates space for people to rethink their criteria for what makes a place, she says, and allows for local definitions.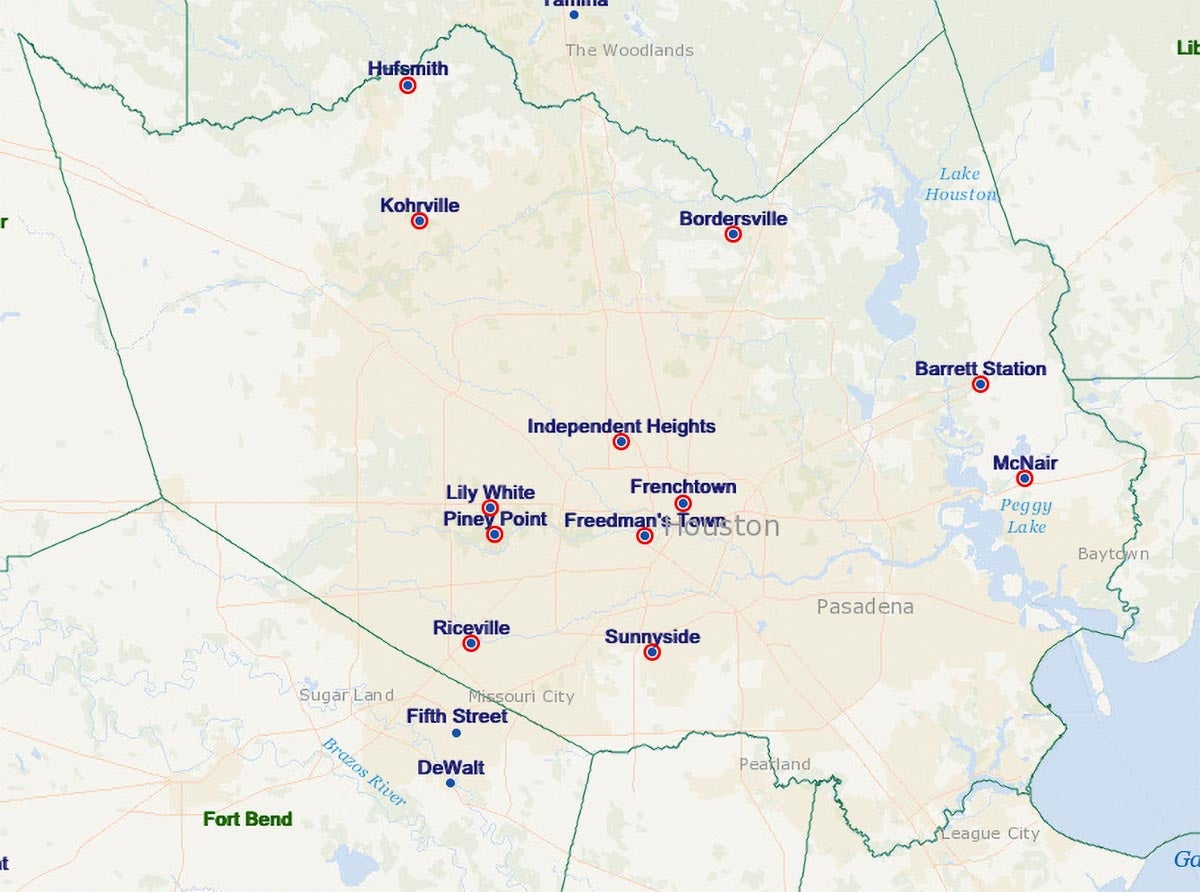 It's a 'race against time'
Data collection is a serious challenge in many cases, as the settlements' populations have changed significantly over time. Black-owned lands were often taken via auctions, partition sales and theft, she says. As a result, some areas have lost all traces of the colonies that once existed there, and others may have only a cemetery, a church or a handful of residents left. The project has required some creative means of heritage verification and community engagement, Roberts says, including reviewing funeral programs and collecting oral histories from aging Black baby boomers.
"Since I've started the project, I can tell you of five people that are gone that I once talked to," she says. "I've just been doing this work five years and five people are gone that I know."
When it comes to capturing their history, "it's a race against time," she says.
Next steps in helping those who have lost land
The lack of information has also made it difficult to determine how many freedom colony residents or descendants have lost their land and who is currently at risk.
Roberts, her team, and Texas A&M University School of Law students plan to release an educational webinar this year to help with these issues. Luz Herrera, professor of law and associate dean for experiential education at the Texas A&M School of Law, says the webinar will distill the legal principles associated with the project — like property rights, historic preservation and transfer of property — to viewers across various education levels.
Situations where a historic land ownership dispute isn't easily solved with a property title or deed may only be resolved via civil lawsuits. These can be costly, and it can be hard to find pro-bono counsel given that few lawyers practice in this area. The ownership issues associated with freedom colonies should be looked at holistically, not on a personal, case-by-case basis, she says.
Roberts hopes urban planners in the area — and others working with communities facing similar issues — will listen to historic preservationists and cultural resource managers who are already working to obtain information planners wouldn't have access to otherwise. This project could show urban planners how to enter communities and understand how they govern themselves, she says.