Having a robust, diverse transportation system has been linked to a variety of benefits for cities and people. There's improved health, lower costs and less pollution. But a recent study looks specifically at the connection between multimodality and income inequality, finding a significant correlation between the two. Looking at 148 midsize cities across the country, researchers found that income inequality declined when the percentage of commuters using some form of transportation other than single occupancy vehicles increased.
"They're not totally generalizable," said Chad Frederick, senior research associate at the Center for Sustainable Urban Neighborhoods at the University of Louisville and co-author of the report. "I think what we understand when we look at these cities is that, a little goes a long way. If you have 20 percent multimodality and go to 25 percent, you should see some very significant differences in all kinds of social outcomes."
The report, co-authored by John Gilderbloom, looks at a number of variables, including density, housing costs and housing cost burden as well as income inequality between black and white workers.
There was a wide range of multimodality, with only 10 percent of commuters in Dothan, Alabama getting to work some way other than alone in a car to nearly half of all commuters in Pittsburgh, Pennsylvania.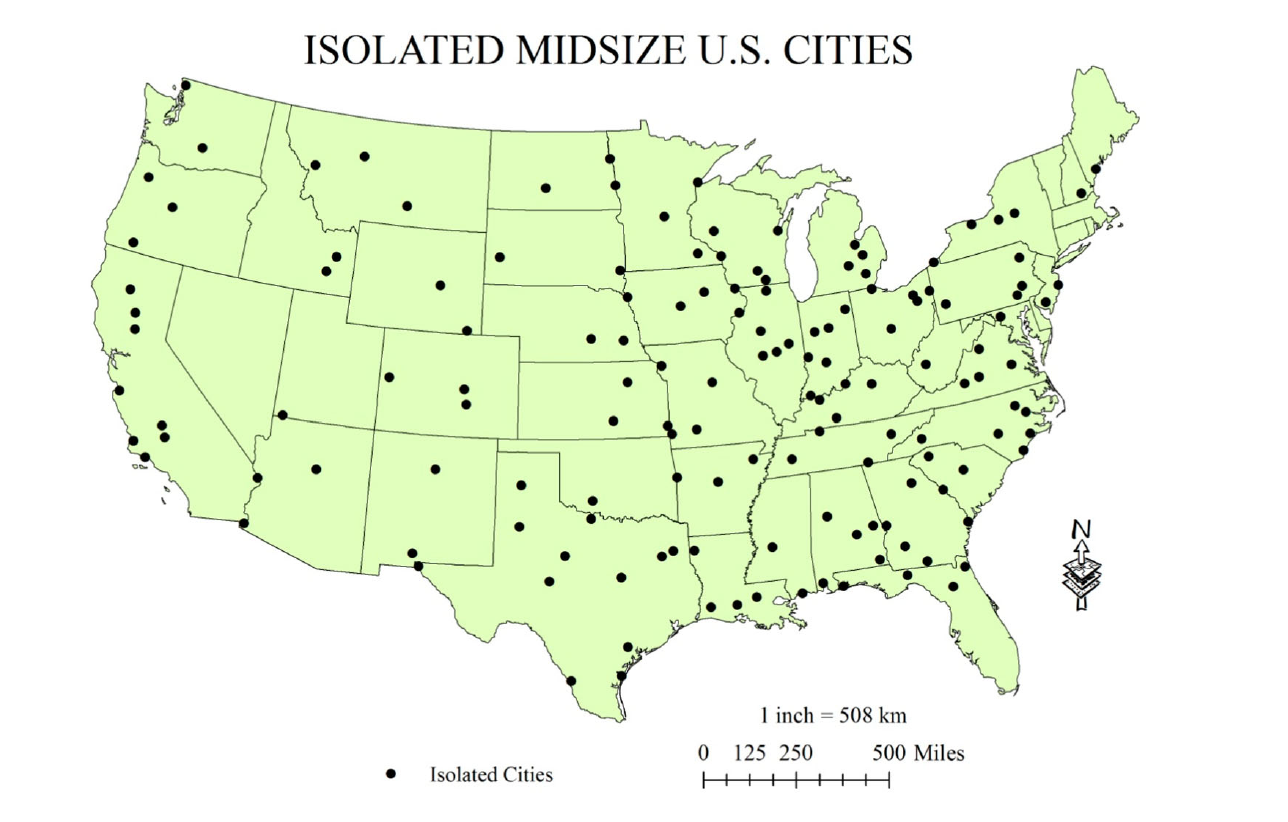 Generally speaking, the researchers found higher income inequality in midsize cities in the South when compared to their northern counterparts. The strongest correlate to a city's income inequality? Its percentage of the population that is African American.
That number, said Frederick, "is capturing a whole confluence of things. You're capturing segregation, you're capturing Jim Crow, redlining, everything. You're capturing all the things that influence African American lives. It's no surprise that the percentage of African Americans would be highly correlated to income inequality between whites and blacks."
That gap in income narrowed in cities with greater levels of multimodality because black workers earned more in those cities, according to the report, which used 2013 three-year estimates from the Census Bureau. White women also saw income gains in cities with greater multimodality.
Notably, black women did not. "That black women do not benefit from increased modal diversity speaks to the structural segregation of black women from the larger economy," concludes the report, "a problem that transportation policy alone cannot address."
Nonetheless, Frederick said transportation policy can have some impact and is a sphere that local governments typically have more control over than other policies that might influence income inequality.
"It's very inexpensive to increase multimodality," said Frederick, "you plant trees, you create bike lanes, most importantly you connect the different kinds of transportation – connecting bikes to buses and trains."
"We want to look at the built environment because that's the domain of urban planners and local leaders," he added. "That's really what they can impact."
And the impact could potentially reach beyond income inequality. The report also found that though home values and rents were generally higher in more multimodal cities, there was "significantly less overspending by renters" in those cities, meaning fewer were considered cost burdened or spending more than 30 percent of their incomes on household costs.
Though the study focuses just on midsize cities - defined in this study as cities with more than 50,000 people that are not located within 20 miles of another city of a similar size - Frederick said there are lessons for all cities, including a cautionary tale against strategies that try to increase car ownership and use among poor or disadvantaged communities. "From a critical perspective, it seems peculiar to ask marginalized people to participate in a system that helped marginalise them, and worse, that promises to continue marginalising others who move to spatially disadvantaged places," the report concludes.
And the other lesson? "You don't have to turn a city into Manhattan to see changes."