Libraries are vital sources of social infrastructure that remain closed in Houston because of health and safety concerns related to the COVID-19 crisis. While they're closed we should remember what we're missing, and be ready to support efforts to safely reopen them when the time comes.
When I began my research on the role of Houston-area libraries in disaster recovery and resilience, I couldn't anticipate a public health disaster that would close their doors indefinitely. Instead, my research focused on libraries during Hurricane Harvey. I found that libraries in Houston are social infrastructure that is well-situated and well-suited to serve vulnerable populations and that they played key roles in recovery after the storm.
---
This post is part of our "COVID-19 and Cities" series, which features experts' views on the global pandemic and its impact on our lives.

---
Now, as the city faces an unprecedented challenge to its resiliency, those findings remain important. We need to think critically about what gaps are left by the closure of shared spaces and public institutions and what recovery will look like.
In his book "Palaces for the People," Eric Klinenberg writes that social infrastructure constitutes the "physical places and organizations that shape the way people interact." His book offers public libraries as the key example of social infrastructure: accessible, free, open public spaces for local communities. Klinenberg also writes about the importance of investing in this type of infrastructure.
I grew up going to public libraries, so when I read "Palaces for the People," the importance of these institutions was intuitive to me. I also knew, from Klinenberg's earlier work on the 1995 Chicago heat wave, that social infrastructure can play a role in disaster resilience. As a sociology student and a Houstonian, I wanted to study the relationship between libraries and a natural disaster like flooding by looking at what happened three years ago in the aftermath of Hurricane Harvey.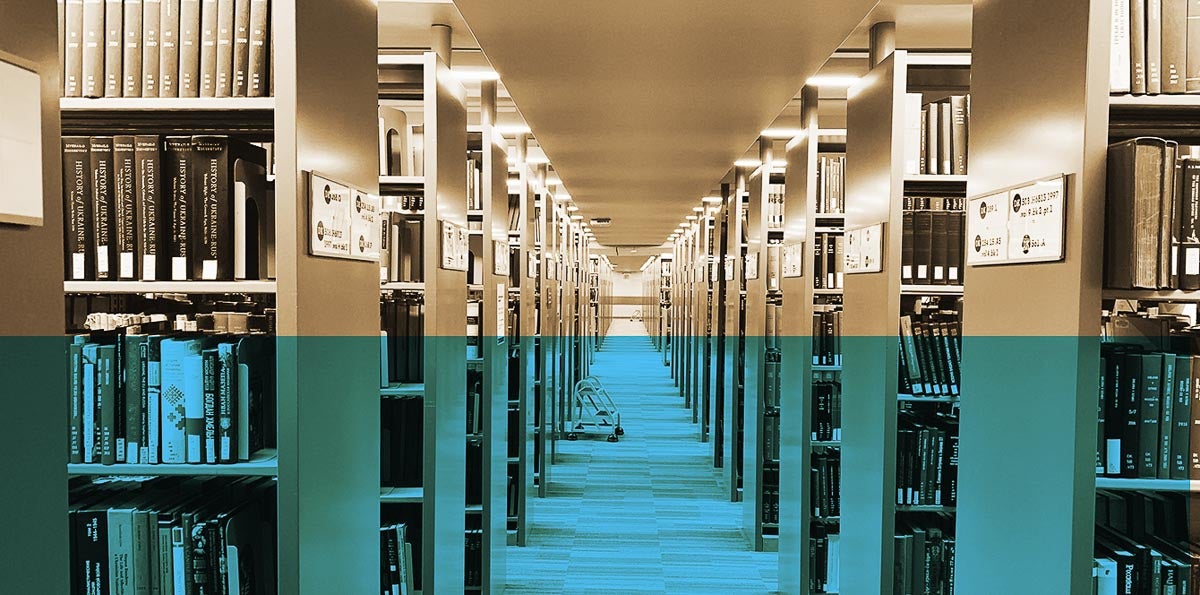 Libraries during Hurricane Harvey
For the first phase of research, I mapped the locations of all Houston-area libraries on top of Harvey FEMA individual assistance claims and census data. This spatial analysis revealed that libraries were in close proximity to flood damage, as well as to measures of social vulnerability. For example, a higher percent of families living in poverty was positively correlated with being within a quarter mile of a public library. This suggested that libraries are institutions uniquely positioned to provide vital services to those who are most in need during a flooding crisis.
To find out how this happened in practice, I interviewed Houston library staff about their experience with Hurricane Harvey. What I found is a reminder of what we're missing as libraries close their doors.
In my interviews, I learned libraries were seen as a free safe place for people of all ages to gather for hours on end with neighbors, as well as to access resources and technology. When Hurricane Harvey damaged branch locations in Kashmere Gardens and Lakewood, staff members set up temporary locations for what they called "the heart of the community." They also spoke of forming relationships with community members, sometimes literally being a shoulder to cry on for those who had suffered loss because of the storm.
Libraries also were key for providing access to technology, such as computers and Wi-Fi, and helping residents navigate recovery resources. In the words of one library employee I talked to:
"Everybody's saying, 'apply for services, apply for services. Apply online.' Okay — how are they going to do that? We were helping people that didn't know how to use the computers, didn't have email addresses, because you have to have an email address to set up an account. So, we went into service mode."
In addition to these immediate recovery functions, library programming helped communities, particularly children and older residents, re-establish a sense of normalcy after the trauma of the storm.
Libraries during the COVID-19 pandemic
While libraries were able to serve Houstonians by opening as quickly as possible after Hurricane Harvey, we are in the midst of a disaster that forces them to remain closed.
Houston Public Libraries (HPL) have been closed since the middle of March, and have been focusing on offering virtual services. In particular, they have expanded e-book, audiobook, streaming and online tutoring services, according to Laurie Covington, HPL's deputy assistant director.
During the "new normal" of social distancing, HPL's live and on-demand online programming, including story times, summer reading programs and book discussions, could help provide the sense of normalcy in-person programming did after Hurricane Harvey.
Since June, HPL has offered curbside pick-up services for library materials, including laptops and WI-FI hotspots, although, according to Covington, there often are waiting lists for these popular items.
As much as Houston-area libraries have attempted to translate the social infrastructure they provide to online, undoubtedly some Houstonians, particularly those without access to technology or those who aren't very technologically savvy, are being left behind. There are also many other amenities libraries offer, such as access to restrooms and air conditioning, that can't be replicated remotely.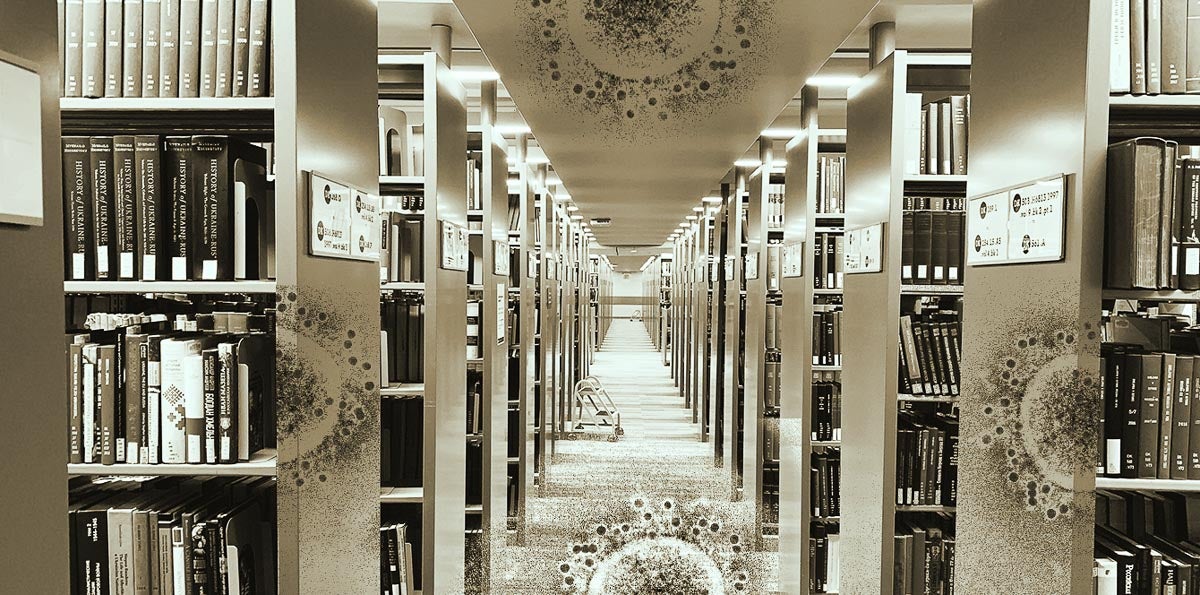 #ProtectLibraryWorkers
Libraries provide valuable social infrastructure, but, as my Hurricane Harvey research also showed, they can't function without library staff. These employees who were connected with community members and provided programming and services specific to their needs.
In my interviews, I learned how staff members were wary of compassion fatigue as they supported residents through a disaster they themselves lived through. "You're empathizing with the customers because you are there with the customer ... it could get very stressful trying to navigate all of it," one employee told me.
The well-being of the staff is the cornerstone of libraries' success as social infrastructure. As academic librarian Fobazi Ettarh puts it: "Libraries are just buildings. It is the people who do the work. And we need to treat these people well."
The well-being of the staff is important, and the need to make it a priority becomes even more apparent in the context of the pandemic, when reopening means putting the health of workers at risk. The national conversation around library reopenings has sparked movements to protect library workers, including the "Don't reopen libraries until it's safe." petition.
In the case of Houston Public Libraries, Covington said a "measured and cautious approach" is being taken. The current curbside pick-up is as contactless as possible, and future phases "will include appointment-based computer access with enhanced cleaning between uses and limited occupancy."
Supporting community-based resilience
When I asked Laurie Covington about the future of public libraries in Houston, she said: "The library has always had a role in recovering and connection, and will continue to do so in the future. HPL's mission is — and will continue to be — 'Linking People to the World,' in any way that we can, by finding innovative ways to help our customers within our library buildings, virtually or online. We are here to serve our community."
The capacity to serve the community was the conclusion of my Hurricane Harvey research. That study showed that rather than attempting to develop new sources of resilience, policy-makers should combine funding with design choices to supercharge existing community-based institutions such as neighborhood library branches. My research found libraries are already situated close to those in need, are familiar with the needs of their communities and are a trusted institution.
Continuing to support well-funded and resourced libraries, and the health and well-being of library staff, will be vital as we live through — and recover from — the impacts of the COVID-19 pandemic.
---
Allison Yelvington is a Rice Wagoner Fellow.