This post is the second of a series of five articles written by Rice University undergraduate students who participated in the spring semester Kinder Houston Area Survey course. Read the first post here.
In the last thirty years, abortion has become one of the most politically salient issues of our time. There has been little change in attitudes overall. If anything, area residents have moved slightly toward a more pro-choice position, but their relatively tolerant attitudes are not reflected in the politics and policies of our state or nation. This discrepancy may be due in part to the tendency among pro-life voters to be more intensely committed to their position and more likely than their pro-choice counterparts to vote on the basis of that issue alone. The Kinder Houston Area Survey has asked questions about abortion attitudes since 1982, but questions about the intensity with which those views are held were not included until 2012.
Using the 2012-2018 survey data, I analyzed not only whether or not Harris County residents believe that abortion should be both legal and accessible, but also how strongly they hold their position and how the intensity of beliefs relates to their voting behavior. I designate respondents as "pro-choice" if they agree with the statement, "It should be legal for a woman to obtain an abortion if she wants to have one for any reason," and as "anti-choice" if they disagree. As indicated in Figure 1, a clear majority of Harris County residents (by 53 and 62 percent) express pro-choice attitudes on two different measures: support for abortion being legal for any reason and opposition to a law making it more difficult for a woman to obtain an abortion.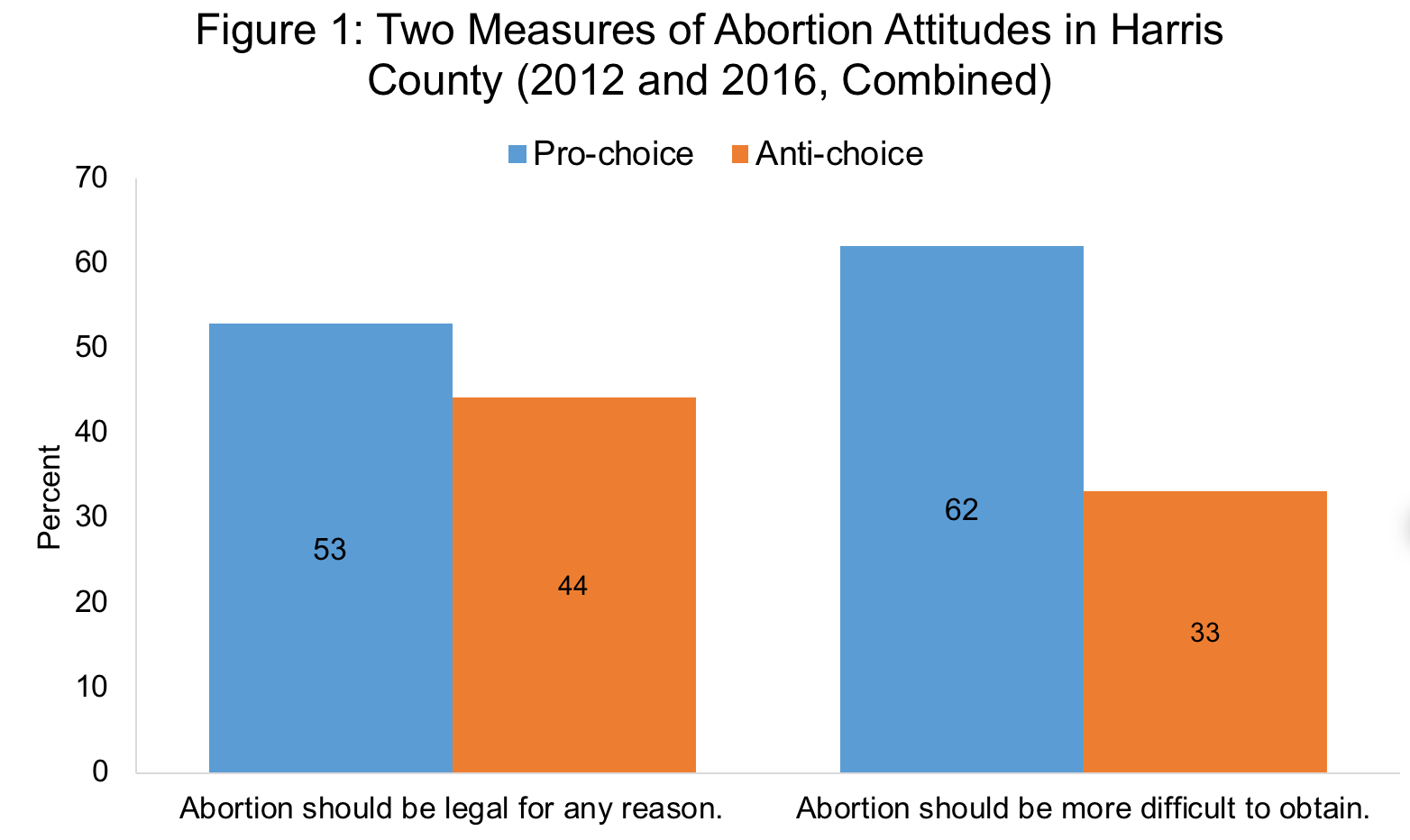 Analysis of a question asked in the Kinder Houston Area Survey in the last two presidential election years (2012 and 2016) reveals that anti-choice respondents are far more likely than their pro-choice counterparts to take a hardline stance on abortion when it comes to voting. As indicated in Figure 2, the pro-life respondents are twice as likely to assert that they would "certainly not" vote for a candidate who took a position on abortion with which they disagreed completely. Pro-choice respondents are far more willing to vote for an anti-choice candidate. This may help to explain why so many extremely restrictive anti-abortion bills continue to dominate discussions in the Texas legislature, despite the generally pro-choice stance of the general public.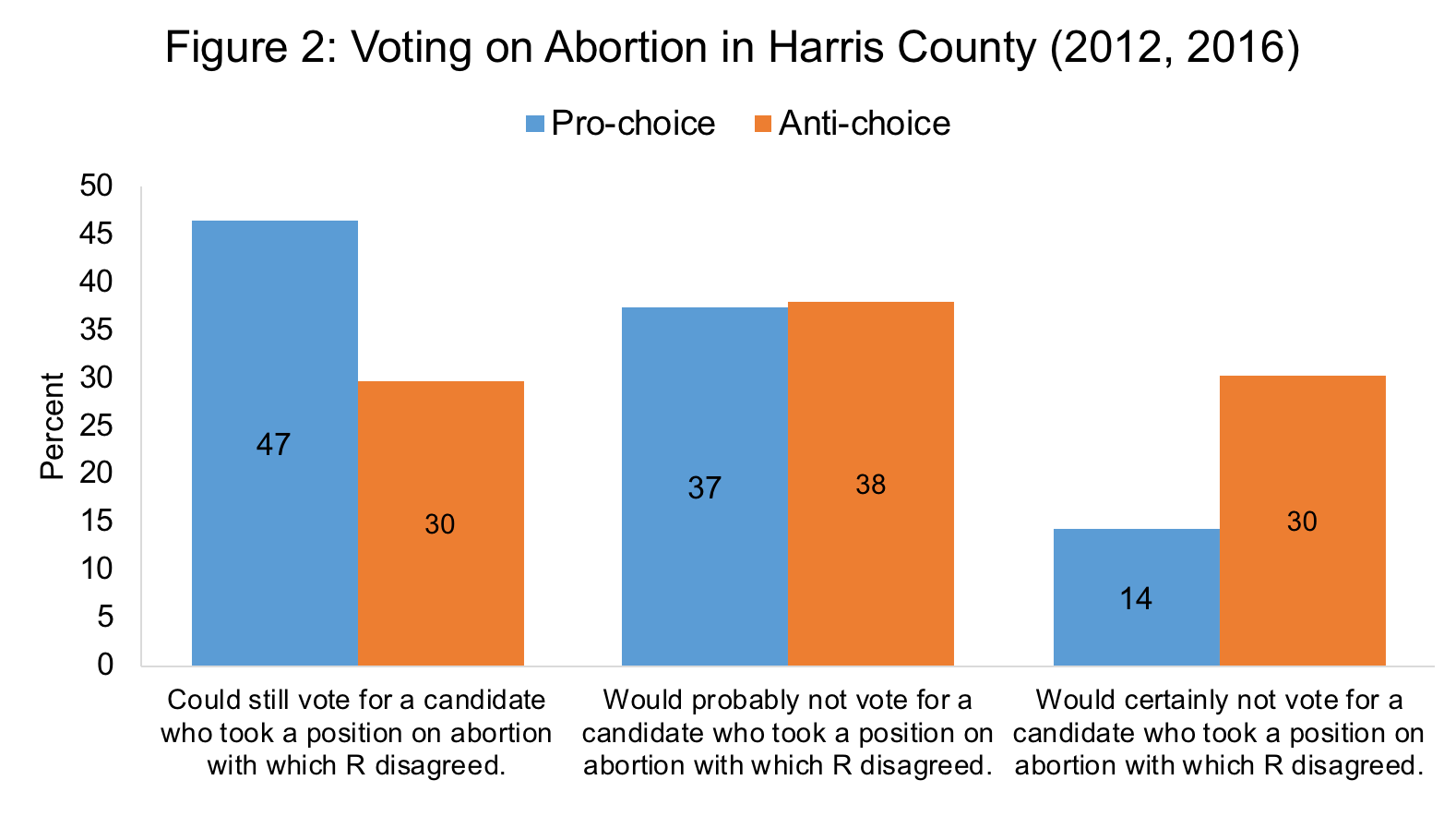 An assessment of the current political climate -- intense polarization, a renewed strengthening of support for women's rights, and the overall mobilization on the left – suggests that pro-choice Houstonians will become more passionate in their commitment to abortion rights and more decisive in their voting behavior. In addition, as the proportions of Houstonians who report having no religious affiliation (see "The Rise of the Nones") continue to grow, this may portend a gradual decline in the numbers of intensely religious anti-choice voters in the years ahead.