While the latest ParkScore rankings from the Trust for Public Land underscored the wide variability in park spending, quality and access across the largest cities in the country, a new report in Landscape and Urban Planning found that a city's overall demographics were linked to its ParkScore, replicating many of the neighborhood-level inequities other studies have identified in park quality and access.
The study, which utilized the 2017 rankings from the environmental nonprofit, found that cities with higher median incomes and a lower percentage of Latino and black residents tended to have higher ParkScores. Breaking down the score, the study also found specific inequities, particularly for majority-Latino cities. When it came to park coverage, park spending per person and park facilities, majority-Latino cities fared comparatively worse. "We also uncovered cities with higher shares of Latinos have significantly higher neighborhood-level socioeconomic inequities in walking access to parks than cities with lower percentages of Latino residents," the authors note.
Using quartiles, the researchers broke the cities down by overall ParkScore, park coverage, park access—the percentage of people within a half-mile of a park—park spending per person, facilities score and the level of access inequality.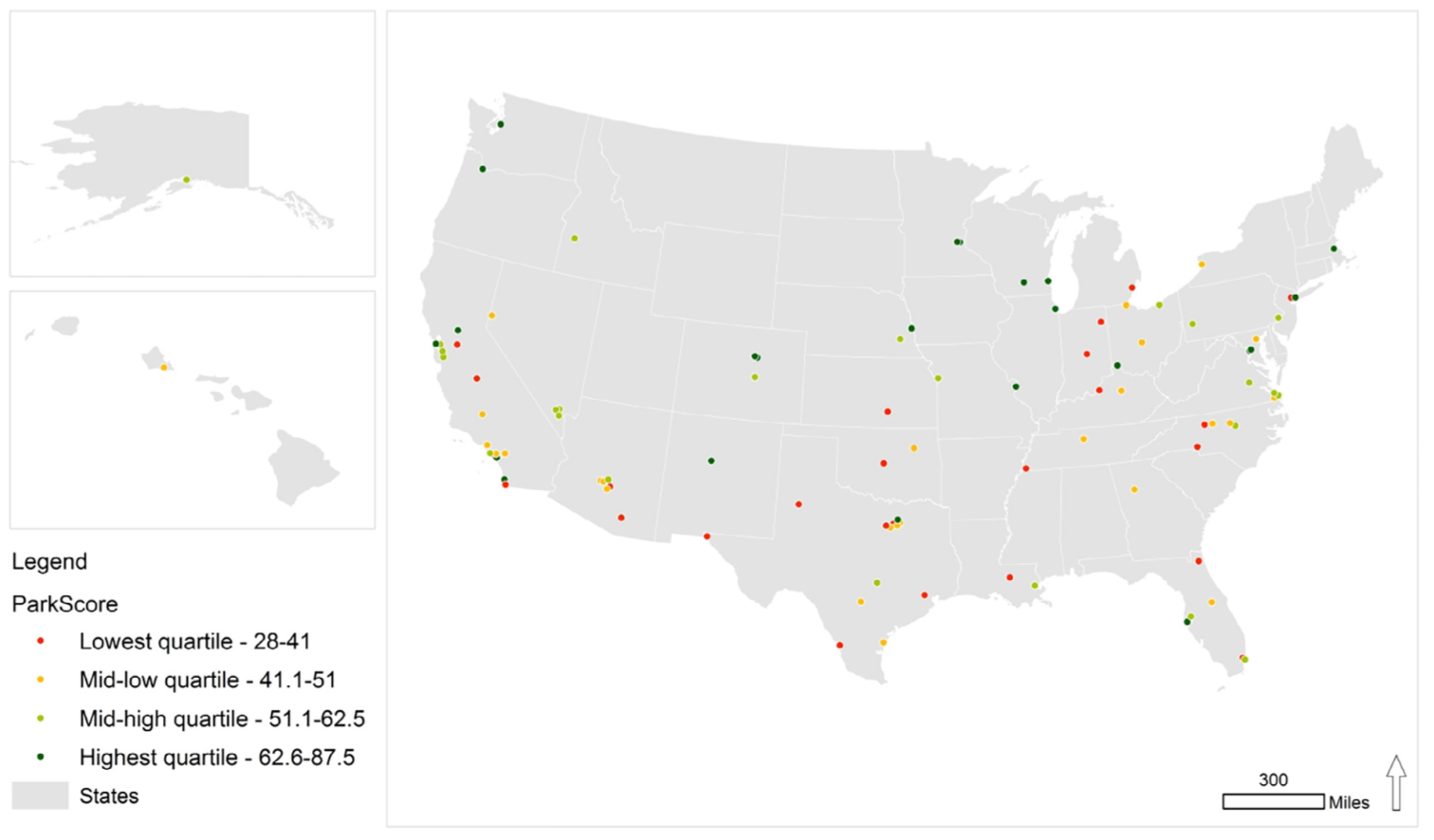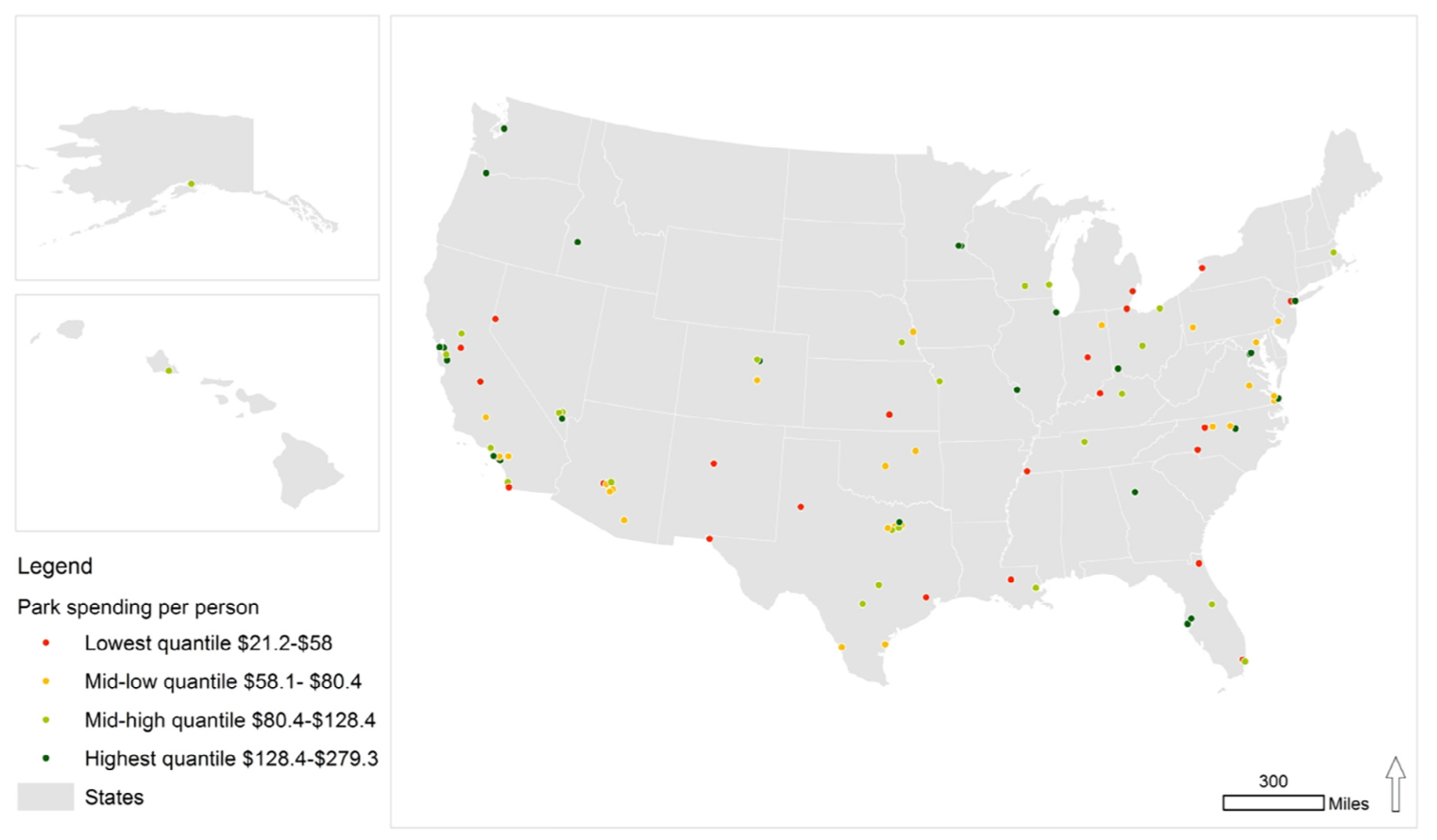 Houston was in the bottom quartile for every measure except park coverage, perhaps not surprising in a city known for its scale. Car-centric cities like Houston, the study notes, often score poorly on park access because of the lack of density. And, unsurprisingly, wealthier cities have more capacity to spend on parks. There may also be a cause and effect factor, the study notes, as "cities use high-quality park systems to attract tourists and affluent new residents."
All of this matters, the authors argue, because parks can bring health benefits and help make cities more sustainable and resilient. Despite the benefits, funding for city parks departments have seen significant cuts in the past several decades, according to the paper, as municipalities have had to increasingly lean on grants and other sources of funding.
Houston scored particularly poorly when it came to per person funding, according to the latest ParkScore rankings, earning just 4 of a possible 40 points and spending $38.08 per person on parks. That figure, according to the Trust for Public Land, includes spending from non-profits as well as volunteer hours.
Given the city-level inequities, the report argues that both cities and nonprofits should use the information to target grants and argue for increased spending not just in certain neighborhoods but neighborhoods within certain cities."Findings from our study suggest grant-makers should particularly prioritize underserved neighborhoods that are also located in park-poor and low-income cities," the report concludes.