The affirmative vote secures $3.5 billion in bonds for METRO to begin an estimated 500 miles of transportation transformation, with 40 projects of extensions, improvements and new routes to Harris County's transit system.
The first project to be tackled is the new METRORapid service on the Inner Katy Corridor, according to METRO President and CEO Tom Lambert. "I can tell you work has already started on several projects because we've been blessed with the Houston-Galveston Area Council funding to accelerate Bus Rapid Transit on the Inner Katy Corridor, serving the Northwest Transit Center to downtown," Lambert said during a press conference on Wednesday.
"So we've already begun," Lambert said. "For identifying the priority projects, we'll be coming back to the board of directors and laying out a strategy to get their concurrents with the priorities we think we need to be moving forward with. We're already in the design process and will start laying out rankings of timelines and all that. We're not far enough along right now for me to say when, but you'll begin seeing us report that back to the board and the public and where we're at."
No other details were shared on what other projects would be the top priorities. Other projects include, adding 16 miles to the region's three light rail lines, one of which will extend down to Hobby Airport, expanding bus rapid transit by 75 miles in total along Interstate 10 and Interstate 45 to Bush Intercontinental Airport, and creating two-way, high-occupancy vehicle or high-occupancy toll lanes along most of Houston's freeways.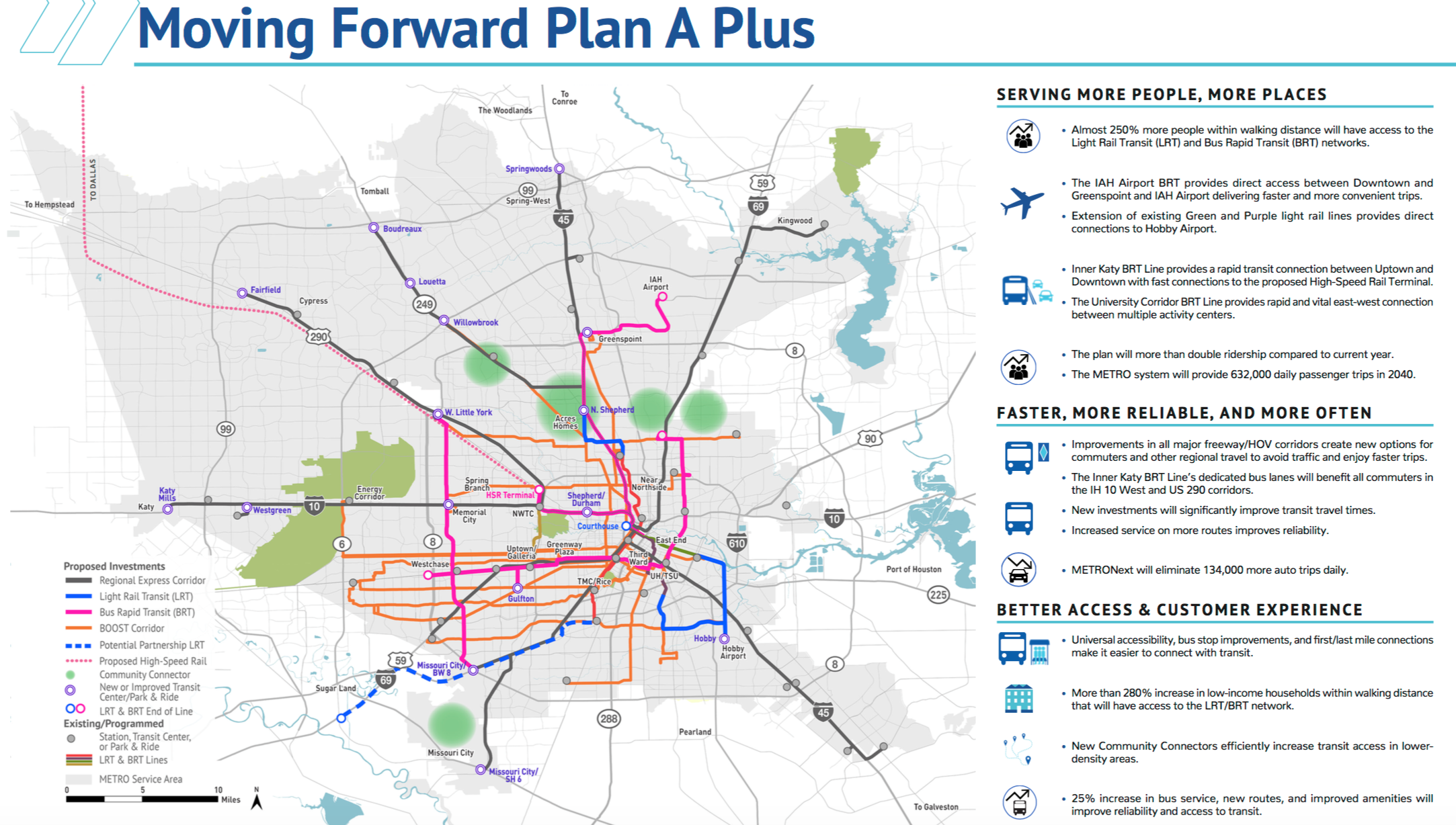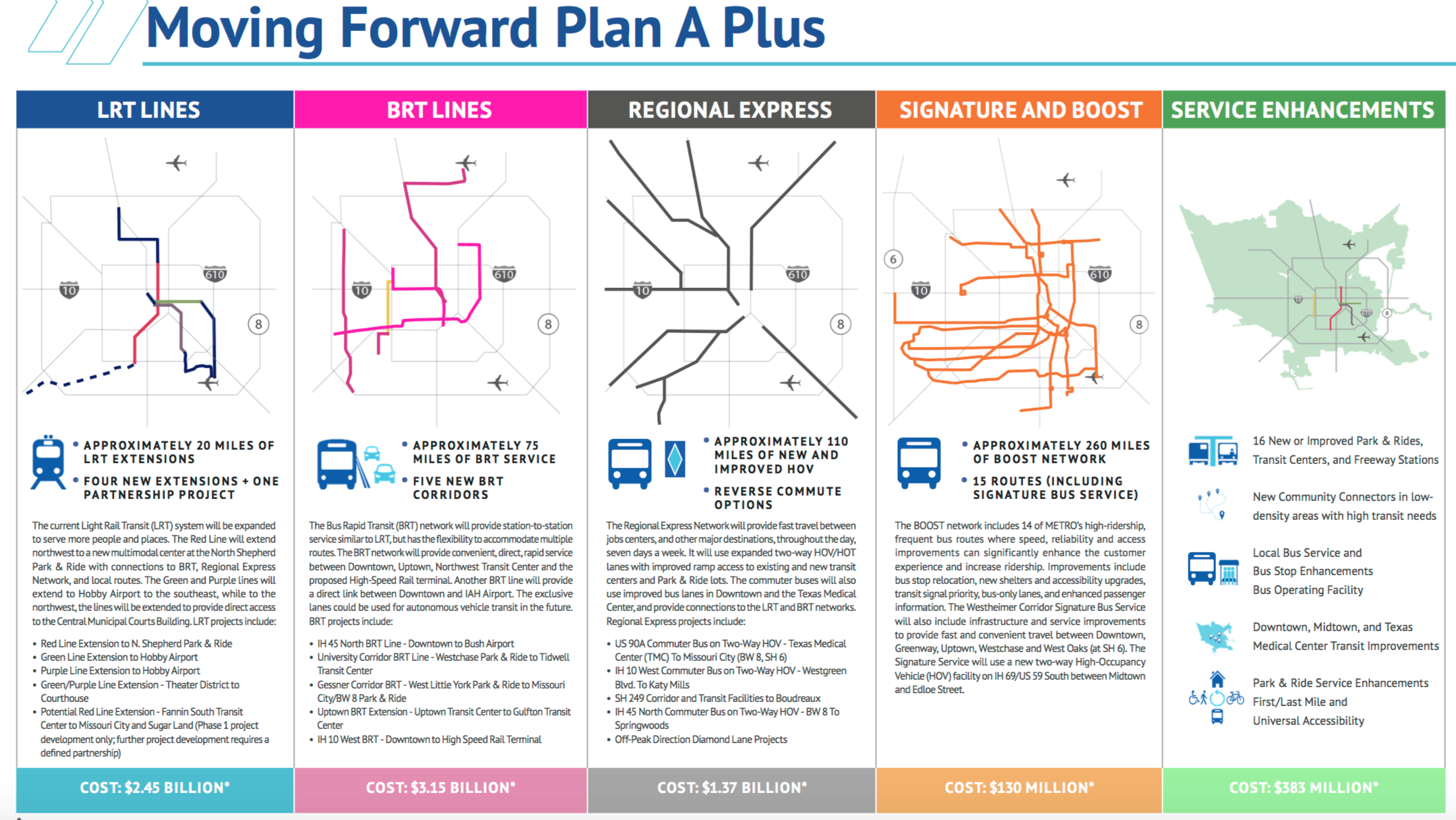 The plan has 40 projects in total, but completing all projects is contingent on whether METRO can get a federal match grant of an additional $3.5 billion and $500 million in local funds.
"Assuming we do get the federal match for the full amount [$3.5 billion], then we'll be able to do the 40 projects in the current plan," METRO Board Chair Carrin Patman said.
Patman and Lambert also thanked the community for their involvement in developing the plan for the past three years and asked for the community to remain involved as they begin prioritizing the projects and defining the exact routes. They also recognized the improvements would be futile without ensuring the accessibility for all users.
"Accessibility improvements, we heard very loud and clear, are needed," Lambert said. "Every trip starts with somebody walking or rolling. The importance of accessibility and usability of transit, having sidewalks that connect, make sure those stops are fully compliant is a critical link to improving the quality of life in this community."
"We've got a plan. We've got a strategy. Now we've got funding to move forward and we're going to be moving forward, to make sure that we deliver that for the community," he said.