An estimated 724,750 food-insecure individuals live in the Greater Houston area. These people have a food insecurity rate 4 percentage points higher than the national average at 16.6 percent. They are also more likely to suffer from health maladies, including obesity, diabetes and coronary disease and may lag on socio-emotional health. They are also more likely to miss work and lose productivity and earning power than food-secure individuals.
"For those individuals and neighborhoods where it is prevalent, food insecurity is a grave problem," note authors Douglas A. Schuler and Balaji R. Koka in the report.
There are several nonprofits, organizations and government operations fighting against hunger in Houston, but Schuler and Koka note that collaborations between organizations are necessary in order to efficiently reach the food-insecure people.
"Solving food insecurity issues requires systemic collaboration between many organizations transcending multiple sectors, rallying in unison over a significant period," the report says.
According to the findings of the 33-month investigation, there are several partnerships they observed excelling in collaborating to fight against food insecurity. One such example is the partnership between the Houston Food Bank and Brighter Bites. Through education programs in schools, this partnership is able to teach students about healthy eating habits. Furthermore, the food bank distributes food to students for them to take home to their families for free.
On the flip side, there are many organizations not efficiently collaborating for various reasons, including funding, government restrictions and politics.
"The lack of unity across the collaborations and subsequent gaps in service puzzled us, given the apparent severity of the food insecurity problem in Houston," the report says.
Collaborations between organizations targeting food insecurity in Houston are first restricted by funding, the report notes. Funders often have a desire for rapidly-scaled outreach, evidence-based programs, and set short-term time frames. These restrictions hinder experimentation in order to meet goals. Not enough time is given to fully understand the problem and how to address it before funding runs out. To remedy, the report suggests funders scale back their requirements and timeframes in order for organizations to have more flexibility in addressing food insecurity issues.
Secondly, the report highlights government policies and funding as a cause of collaboration prevention. Government funding for food desert initiatives often came with tight parameters that brooked no deviations. The report gives one example where improving sidewalks would have helped increase access to neighboring stores, but restricted funding didn't allow for infrastructure improvements. Furthermore, certain government funding restricts which organizations can partner with. Educating school children also has requirements set by the Texas Education Agency which cannot deviate from the curriculum. Urban farms' property taxes can also harm their success, which can push the farm to close if profits don't exceed the tax rates.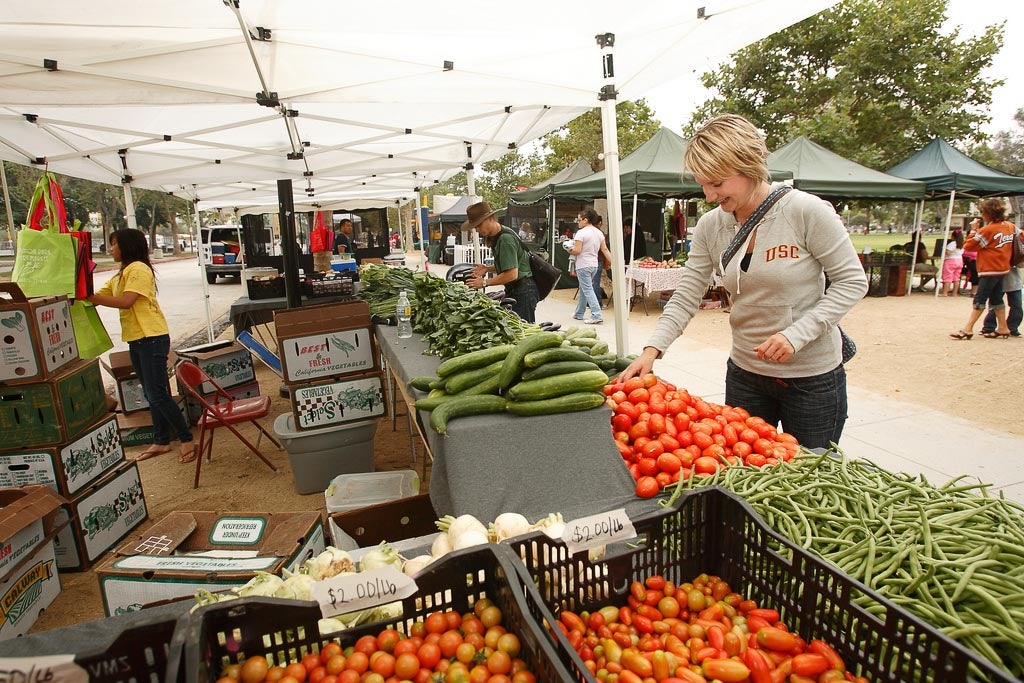 Thirdly, the report notes politics as a cause against collaborations between organizations. "As politics is local, politicians want interventions in their jurisdictions," the report says. "Thus, they want a garden, a farmers market, a grocery store, etc., in their jurisdiction, even if there is one 'next door' or even if residents regularly travel outside of the immediate neighborhood to access food that they prefer."
To remedy the government's restrictions and political influence, the researchers suggest more flexible policies and funding requirements. For example, farmers market permits can often require high fees and regulations that make "it exceedingly difficult to run such events sustainably," the report notes.
"If combating food insecurity is a community priority, governments need to set policies to encourage (not discourage) such activities," the researchers say.
Finally, the researchers point to the "mindset of competition," which "is not limited to for-profit businesses but extends as well to nonprofit organizations and even (to a lesser extent) to governmental offices."
"This [mindset competition] ultimately impedes the sharing of knowledge, information, resources and relationships across organizations," the researchers say. "In sum, we believe that institutional barriers and the mindset of competition combine to weaken and even destroy systemic collaboration.
"We argue that adoption of such remedies is essential if we are to make substantial strides towards effectively addressing significant social issues in not just Houston, but also other parts of the world," the report says.