Houston has become as well-known for its food scene as it has for its sprawl and the whole no-zoning thing. Anthony Bourdain and David Chang have spotlighted the diversity of the city and its dining options, local restaurants regularly are included on national best-of lists and several chefs are James Beard Award winners. And don't forget, it was named the "New Capital of Southern Cool," in large part because of its food.
---
This post is part of our "COVID-19 and Cities" series, which features experts' views on the global pandemic and its impact on our lives.
---
So, it's relevant to speculate about how an industry as important to life and the economy in the Houston area adapts and survives the impact of the coronavirus pandemic. Between March 17 and May 4, restaurant owners pivoted to takeout- and delivery-only business models to do all they could to keep the lights on. Since May 4, restaurants in Texas have been allowed to offer dine-in service in a limited capacity. While not all in Houston have chosen to do so, more and more are reopening in spurts.
But what about in the months ahead?
If you have to go out, continue to stay safe
One thing that everyone must remember now that more and more states are loosening public-health restrictions is to be responsible and continue to be vigilant in practicing good hygiene if they want to avoid a second wave of the disease.
The Atlantic's Joe Pinsker writes in "A Guide to Staying Safe as States Reopen":
Local and state governments are now presenting Americans with a menu of things they can do again. But should they? Because different parts of the country are (and will continue to be) in different stages of their outbreaks, there generally aren't yes-or-no answers that apply nationwide — in general, it's better to err on the side of caution.
The rules in Texas say no more than six people at a table and there must be 6 feet between parties.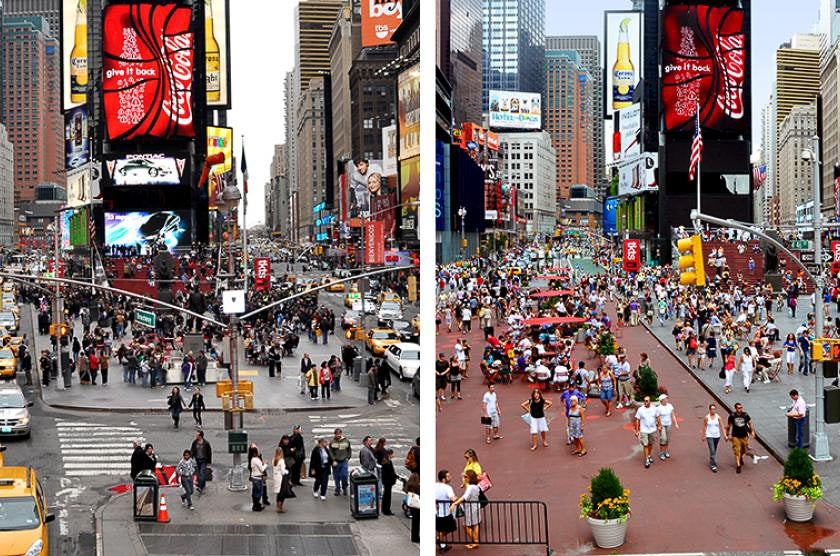 Getting creative to make space for restaurants
In states where stay-at-home orders are still in effect, restaurants remain closed to dine-in service and some city leaders are taking inventive steps now to make reopening day safer for diners, restaurant employees and the public in general. In San Jose, a new initiative proposed by the city's mayor and a city council member would allow businesses such as restaurants to use parking lots, parts of streets and public parks for open-air service when California eases restrictions.
In the Lithuanian capital of Vilnius, public spaces are being transformed into large open-air cafes to allow bars and restaurants to reopen while maintaining social distancing measures. Similar experiments are happening in Philadelphia, New York City and Tampa, Florida.
Near Atlanta, in Brookhaven, Georgia — a state that relaxed restrictions on certain businesses at the end of April — the city is issuing restaurants free, 90-day permits that allow them to operate outside.
"I can see people in parking lots and front yards. I can see them being in the alleyway, behind the restaurant," Brookhaven Mayor John Ernst Jr. told Wired. "We're saying, 'Hey, use your imagination.'"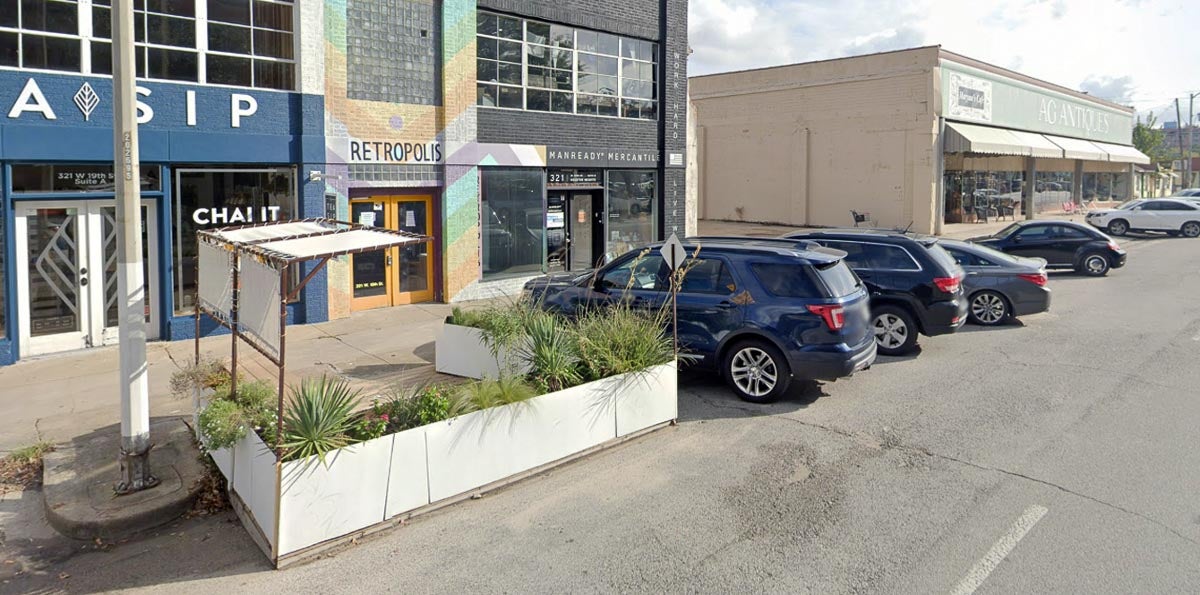 Many ideas for adaptation are not new
The retaking-public-space approach already is being used in cities across the nation as a way to give residents more space to safely walk and bike for exercise and transportation. Other suggested adaptations during the pandemic — most of which urban advocates have called for long before COVID-19 — include the use of golf courses and cemeteries as additional parks and green space.
Jennifer Keesmaat, a former chief city planner of Toronto, believes reclaiming more space for activities other than driving is good for cities, pandemic or not. She told Wired: "This is about ensuring that, as we move into the future, we have complete communities where people can do things within walking distance of their homes."
A 2015 Kinder Institute analysis of three major issues facing Rice Village — parking, management and the built environment — offered some suggestions that are particularly applicable right now. One of which was the installation of parklets.
"The Rice Village area is awash in on-street parking but lacks any meaningful gathering or resting spaces. In recent years parklets have become an answer to just this problem. By converting on-street parking spots into public spaces or for use as additional outdoor seating for businesses, commercial districts can encourage shoppers to linger."
In the summer of 2019, Portland, Maine, launched a pilot program allowing restaurants to use on-street parking spaces for seating. Parklet programs have proven to be effective and popular in cities such as Long Beach, California.
What about Houston?
Houstonians have seen a parklet before and the reaction from many was something akin to spotting an alien life form on the street. Back in 2014, the city's first permitted parklet was installed on West 19th Street in the Heights. At just 125 square feet — the size of a single parking space — it was small, even for a "tiny park." It was built in front of the New Living Bedroom store and was the brainchild of owner Jeff Kaplan. The New Living Bedroom store is no longer there, but the parklet remains.
The Houston Chronicle's Lisa Gray wrote about the initial response to the parklet, which ranged from bewilderment to contempt.
"One parking space isn't going to make or break 19th Street," Kaplan told the Chronicle. "The key to making a great urban retail district is to make it a cool place to be. And this contributes to the coolness."
The parklet concept seems ripe for expansion along West 19th, given the concentration of shops and restaurants that line both sides of the street as well as its close proximity to the surrounding residential area. It's accessible to a large number of people on foot or bike.
Other popular restaurants with small dining rooms could benefit from using parking spaces and parking lots for diners instead of cars. Nancy's Hustle on Polk Street in East Downtown and the Turkey Leg Hut on Almeda come to mind.
In response to the pandemic, Jonny Rhodes, the celebrated chef and owner of the 13-seat Indigo, recently converted his restaurant space into Broham Fine Soul Food and Groceries. According to the Houston Press, Rhodes and his wife had been planning to open a grocery store at some point, COVID-19 just accelerated their timeline.
Why not experiment?
Though the concept of Rhodes' Northline-area neo-soul restaurant — multiple courses served with historical context — might not transition seamlessly if a portion of the parking lot was transformed into additional space for diners, it could work in the interim.
Bars remain closed in Texas, even if they serve food. Another Jeff Kaplan venture Axelrad, on the edge of Midtown, or places like Heights Biergarten and King's BierHaus have the outdoor space to spread customers out when they are allowed to open back up.
Houston has been experiencing some mild, beautiful weather in May. And Houstonians were out in large numbers over the weekend to take advantage. According to most research and infectious disease experts, outdoor transmission of the new coronavirus is rare as long as adequate distance is maintained and people remain cautious and aware.
But it won't be long till temperatures rise and the summer heat moves in. Maybe now's a good time to experiment with ways to expand outdoor dining at the city's restaurants. It could lead to a much-needed boost in business for an industry that's become so vital to the reputation of Houston and important to its residents.