By now, everyone has a list of things they once took for granted but now miss dearly or things they've discovered and fallen in love with during this period of staying at home and maintaining safe distances from those outside of their quarantine circle.
These are the people, places and things for which we have a newfound or renewed appreciation. We're sorry we didn't appreciate them before the pandemic and we swear to ourselves we won't make that mistake again when things return to normal-ish.
Roughly 90% of Americans say the COVID-19 pandemic "is a good time to reflect on what's important to them," according to a recent survey conducted by National Research Group.
---
This post is part of our "COVID-19 and Cities" series, which features experts' views on the global pandemic and its impact on our lives.
---
Of those participating in the online quantitative survey, 88% say they have a "better appreciation for technology" because of the positive impact it's having on professional and personal lives during the crisis. Around two-thirds say they are "excited about how technology can accelerate positive trends on the other side of the curve."
People also report a renewed appreciation for talking to their loved ones — 72% say the pandemic will have a positive impact on how we communicate in the future.
"It's allowed me to recharge my batteries by getting the chance to work from home and I've also been able to reconnect with my wife," responded a 48-year-old male.
A newfound respect for those often overlooked
For many — myself included — a "newfound appreciation" list would have to include those who have been and are working jobs deemed essential — the grocery store employees, sanitation workers, pharmacists, warehouse employees, those who deliver groceries and packages, postal service employees and construction workers. That's a small part of a largely overlooked workforce that was mostly invisible to many of the people who now rely on them even more than they did before COVID-19. We see them now and shouldn't forget that later.
The "renewed appreciation" list includes health care professionals, emergency responders and those in law enforcement, bus and light rail train operators and other transit workers as well as some others.
If you'd like to share what makes your lists of newfound and renewed appreciation, please email me.
Our early childhood teachers
There's a large divide between the eye-watering cost of child care for infants and toddlers and what many parents can afford to pay. A 2018 state-by-state analysis of the true cost of child care by the Center for American Progress (CAP) showed, on average, that it cost $1,230 a month — nearly $15,000 per year — to provide care for an infant in a child care center.
Parents have to spend an average of 18% of their annual income to pay for "infant child care that meets licensing standards." The analysis concluded that child care is not unaffordable for most working families.
Add to that questions of quality and low pay for teachers and the sum is a lot of frustration. According to the CAP report, the average early childhood teacher makes $10.72 an hour. And teachers of infants and toddlers earn $2 less per hour, on average, than those teaching children ages 3 to 5, even when they have the same credentials.
The value of early childhood education seems to be apparent to everyone — parents, policymakers, educators and day care operators — yet the issue seems to get relatively little attention.
A lot of two-income families with infant and preschool-age children have been without child care for six weeks or more. They face a daily struggle to maintain some semblance of routine for their kids and continue to nurture their development with lessons and activities while also meeting the demands that come with working full time from home.
In Texas, restaurants and retail stores, along with malls, museums and movie theaters, can reopen at limited capacity starting Friday. A second phase of reopenings is slated for May 18, depending on how things go in the weeks following May 1. However, licensed child care providers will remain closed to children unless their parents are considered to be essential workers. That means workers may be asked to return to work without any options for child care.
And many who might typically rely on their parents or relatives for help with child care aren't able to use that support system during the pandemic because they're afraid of putting older family members at risk.
This struggle is very real but it also reminds us that we need to take better care of child care workers and pursue real solutions to this problem.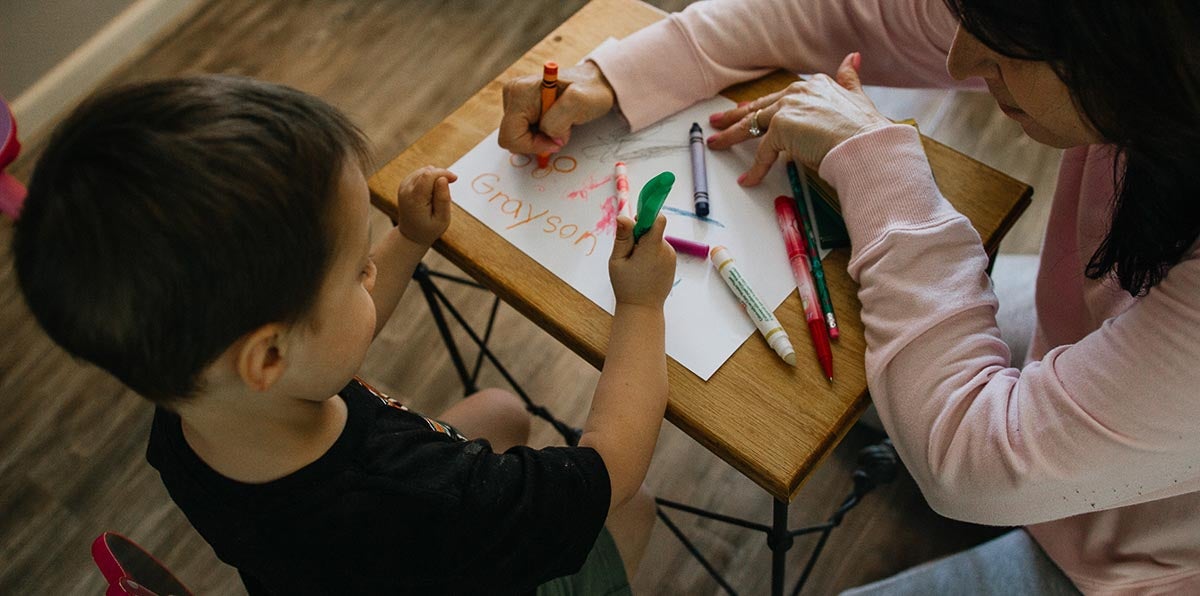 Science
Before the new coronavirus, I'm not sure I could explain how viruses work — not completely. I certainly didn't give these submicroscopic but highly complex molecules the respect they deserve. New York Times science reporter Carl Zimmer is deft at explaining for the layperson how viruses such as the SARS-CoV-2 coronavirus hijack our cells and turn them into virus factories churning out copies of the coronavirus. How does hand washing work against the virus? "Soap destroys the virus when the water-shunning tails of the soap molecules wedge themselves into the lipid membrane and pry it apart."
Research and the need for more research funding
Back in February, Chronicle medical writer Todd Ackerman wrote about an experimental vaccine developed by Baylor College of Medicine and University of Texas Medical Branch at Galveston researchers that protected mice from the SARS coronavirus, which spread across mainland China and Hong Kong in the early 2000s before being contained.
As Ackerman reported: "The vaccine never progressed to human testing because the manufacturing of it wasn't completed until 2016, long after SARS had burned out."
According to Baylor vaccine researcher and infectious disease specialist Peter Hotez: "It generated zero interest from pharmaceutical companies because the virus was no longer circulating, their response was essentially, 'thanks, but no thanks.' "
SARS and SARS-CoV-2 — both coronaviruses — are very similar and scientists saw the potential for repurposing the Baylor-UTMB vaccine for SARS-CoV-2. The vaccine is stored in a freezer since 2016.
The need for more — not less — research funding is not a new problem. The situation is just more obvious at the moment.
Silos hinder collaboration and creativity and act as obstacles to advances in many industries, including research. It's, in part, why so many look to the open-source model used for sharing information in the tech industry. The COVID-19 pandemic has encouraged the need for fewer silos and more collaborative interdisciplinary research in responding to the disease. A more open and nimble approach would continue to benefit scientists in the new normal.
In Texas, we've seen continued advances in cancer care and treatment made possible by funding from the Cancer Prevention and Research Institute of Texas. If we're serious about breakthroughs, researchers like Peter Hotez and his colleagues need easier access to funding and more collaboration.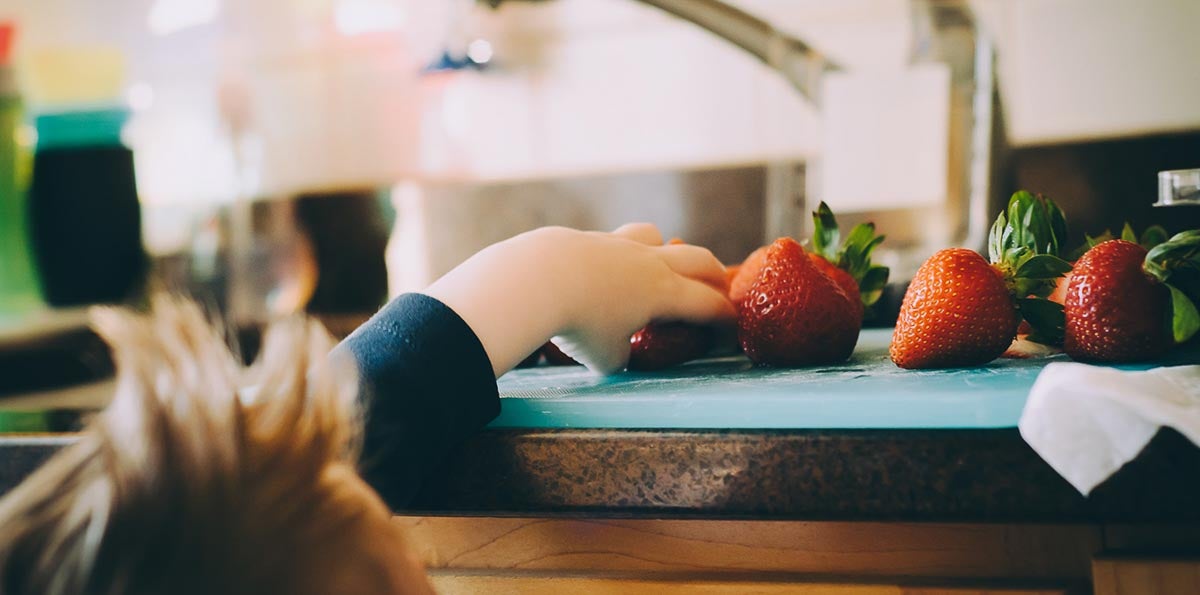 Birds and birdsong
Instead of gulping down coffee before rushing out the door, there's time in the morning to drink it on the porch while listening to birdsong and watching the doves, mockingbirds and blue jays swoop and sometimes fight in the fence line hackberry trees behind our house.
I've even spotted what might be a Red-vented bulbul a few times. Though I don't know for sure; I'm not a birder. However, I would never have known that the bird with the short crest perched on the pitch of the garage might be on a list titled "100 of the World's Worst Invasive Alien Species."
But, as I said, I'm not a birder.
Breathing easier and pandemic gardening
We're driving less and the air quality seems to have improved since the Harris County stay-at-home order went into effect March 24. According to an analysis from Daniel Cohan, an associate professor of Rice University civil and environmental engineering professor, the air in Houston during March was 10–15% cleaner than it was a year ago.
Some are planting pandemic victory gardens in an attempt to be more self-sufficient, more frugal or more prepared to handle the pandemic's effect on supply chains. Many are more conscious of where and how food is sourced as the pandemic shines even more light on the dangers of factory farming.
Cooking and family dinners
While the pandemic workday has completely thrown off the work-life balance for some, others have been able to use the time normally spent on commuting and pick-ups and drop-offs making and eating dinner with their families.
It hasn't all been picture-perfect. You don't have to be an astronaut or an antarctic explorer to experience symptoms of what is known as cabin fever (not an official diagnosis). There has been frustration, irritability, stifled and not-so-stifled anger and plenty of expletives muttered to myself.
But I try to keep in mind that years from now I'll look back on the Great Hunkering Down and remember it fondly — at least in part — as an unexpected opportunity to spend more uninterrupted time with my small family. I try not to waste this chance and I'm aware of how fortunate I am when so many are experiencing suffering and hardship. I truly appreciate how lucky I am.