Title Page
A flock of scooters suddenly descended on Austin. Now the city is scrambling to regulate them. Texas Tribune.
Introduction
Transit Plan May Test Changing Vision of Atlanta's Suburbs. WABE.
Republican state Sen. Brandon Beach, chairman of the Senate Transportation Committee, took a 38-mile trip across three counties to illustrate the fragmented nature of the current system.

'It took us four hours and 10 minutes,' he said. 'But the worst thing was that I had to go to three different websites to plan my trip…then I had to pay with three different methods of payment and I had to wait 30 minutes between jurisdictional lines.'
Executive Summary
"I'm going to be one of the biggest real estate developers of all time, like what Howard Hughes is to aircraft and what Henry Ford was to cars."
That's what Kanye West told Charlemagne Tha God in an hours-long interview after tweeting about his support for President Trump. Of the many topics covered in the interview, Kanye's fuzzy plans to "develop cities" was one that deserves a little more attention. As CityLab writer Brentin Mock put it, "...we kinda have to take him seriously because he's adept at speaking realities into existence, he has access to wealthy people in high places, and he has 300 acres of land, we have to consider that somebody might actually give him money and the green light to realize his development goals."
But Kanye's willful ignorance about history and its ties to the present, particularly when it comes to the perpetuation of inequality, should read a parade of red flags for anyone interested in urban policy and planning. Mock continues: "...he's likely unprepared for the gusts of racism and politics that he's destined to run smack into should he ever have a chance to realize his community development goals..."
Read the full essay here.
Conclusion
The City of Houston launched an Adopt-A-Drain program to enlist the public in managing the city's drains and help keep them clear of leaves and trash. It's easy to read about the program and adopt a drain using the city's online interface, which also makes it easy to see all the wonderful, creative names Houston residents have already given to their adopted drains.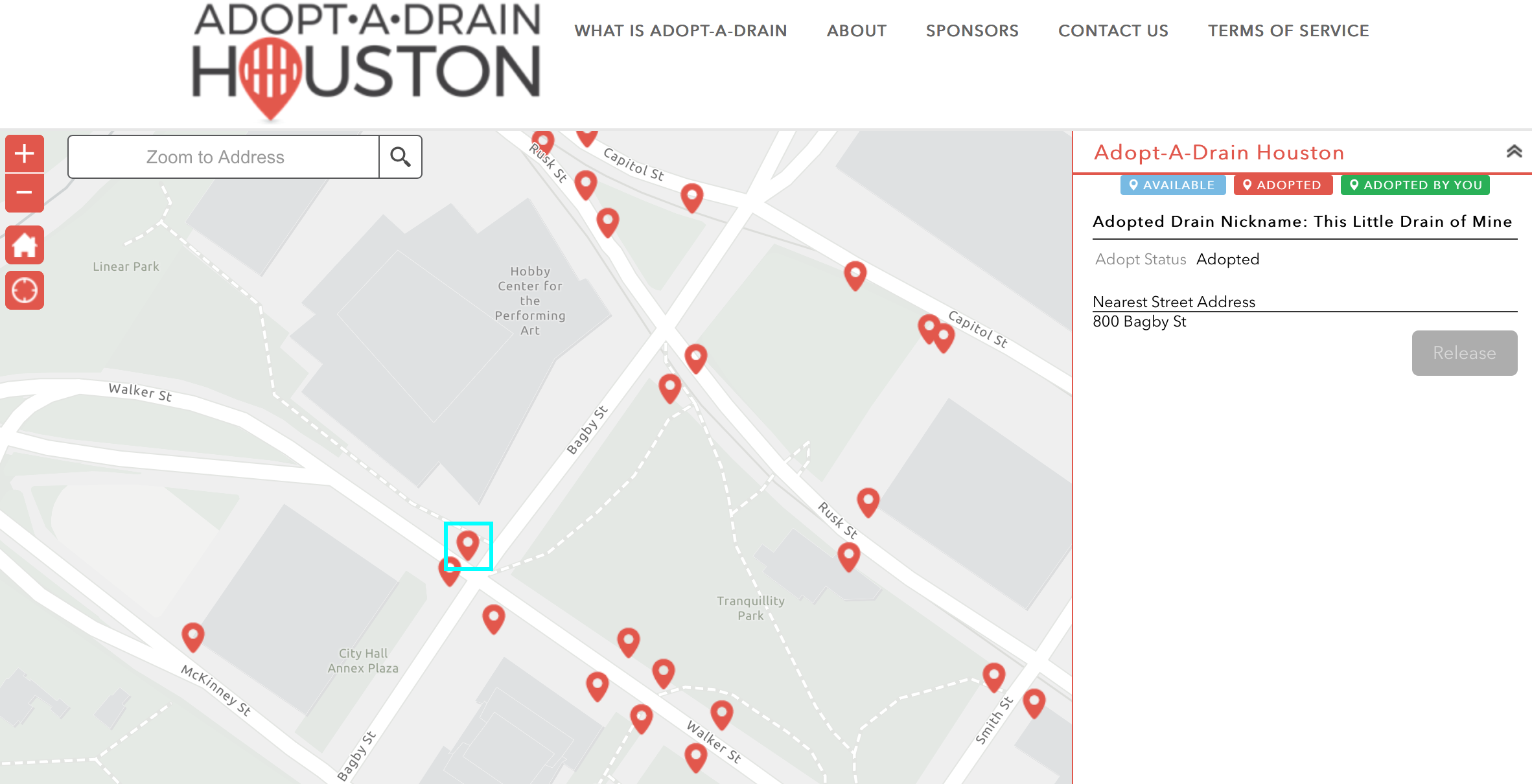 Conclusion? Naming privileges make civic engagement way more fun.
Endnotes
Easily the most complicated and ambitious reporting/design/data/code/math project I've done in my entire life https://t.co/E68oNHFNRb

— Aaron Colby Williams (@aboutaaron) May 2, 2018