Gentrification captures a whole range of neighborhood changes. A recent ranking that looked at changes home values, income and educational attainment between 2000 and 2016 found that two Houston zip codes were among the top 20 "most gentrified" zip codes in the country. The 77003, which includes East Downtown and the segment of Second Ward closest to downtown, as well as 77007, which includes the Washington Avenue Corridor and the Houston Heights, were ranked as the third and 19th most gentrified zip codes in the country by RentCafe.
In the 77003 zip code, home values increased 284 percent, while household income increased 71 percent and the size of the population with bachelor's degrees or higher increased 443 percent between 2000 and 2016, according to RentCafe. In the 77007 zip code, meanwhile, homes values increased 107 percent, income 114 percent and college-educated population 188 percent.
It should be noted that the analysis didn't include a floor or ceiling, so to speak, but rather just looked at change. The overall zip code rankings are an average of the rankings from each of the three individual metrics. It also didn't include racial change, another important dimension of neighborhood transformation. The analysis only included zip codes that had more than 2000 occupied housing units in 2000 and 2016.
But the zip codes listed point to significant dynamics within Houston, including investments along Buffalo Bayou to the west of downtown. Special districts, including the Washington Arts District and the Houston Heights Historic District, are also both features of the 77007 zip code.
The area also includes a patchwork of Tax Increment Reinvestment Zones, or TIRZs, including the Market Square TIRZ and Old Sixth Ward TIRZ, which collect and funnel taxes into local development.
East Downtown, or EaDo as it's recently been branded, is also home to the East Downtown Management District and the related East Downtown TIRZ.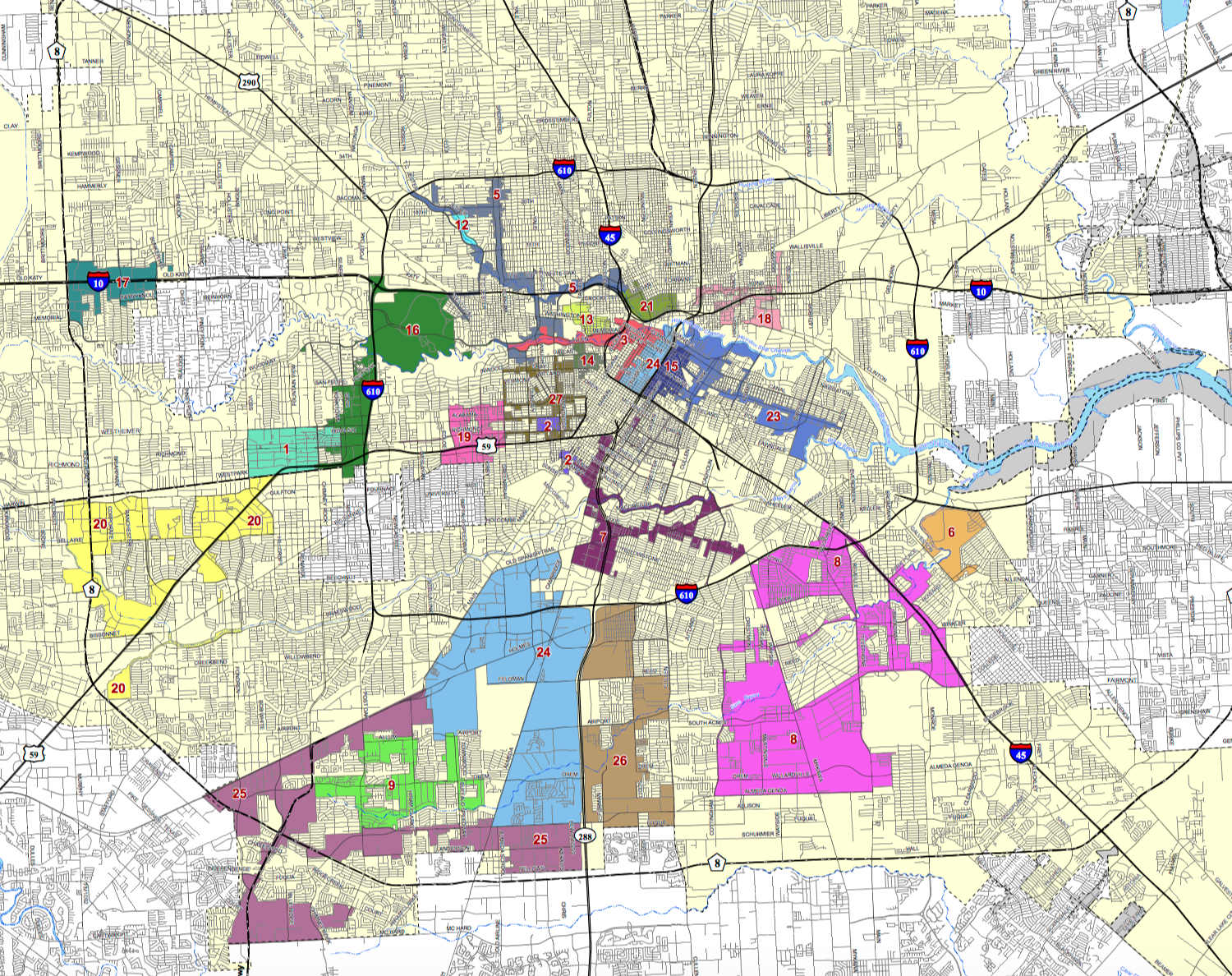 The City of Houston describes TIRZs as tools created by City Council to attract investment and development in areas "that would otherwise not attract sufficient market development in a timely manner." But the jumps in home values, for example, suggest that these are not struggling markets at all. In fact, it points to the potential for TIRZs to act as vehicles for government-sanctioned gentrification.
As the Buffalo Bayou Partnership turns its attention to the east, research suggests communities along the waterway are at risk for further gentrification.
Other zip codes in the top 20 ranking included several in New York, Philadelphia and Los Angeles.