With the opening of its latest residential community, New Hope Housing has added more than 1,000 affordable units to Houston throughout its 25-year tenure. But until recently, those units were single room occupancy, aimed at helping formerly homeless or at-risk individuals get back on their feet.
Initially hesitant to break from that historical mission and begin serving families, Joy Horak-Brown, president and CEO of New Hope, said partnerships made it possible to build and support a $34.6 million, 187-unit residential complex on Reed Road for low- and moderate-income individuals earning between 30 and 60 percent of the area median income—between $20,750 and $41,520 for a family of four. With a mix of one-, two- and three-bedroom apartments, the building also includes a small market supported by the Houston Food Bank, a library stocked with kids' books, a playground with rows of outdoor grills and a community building space for programming from the YMCA and other groups.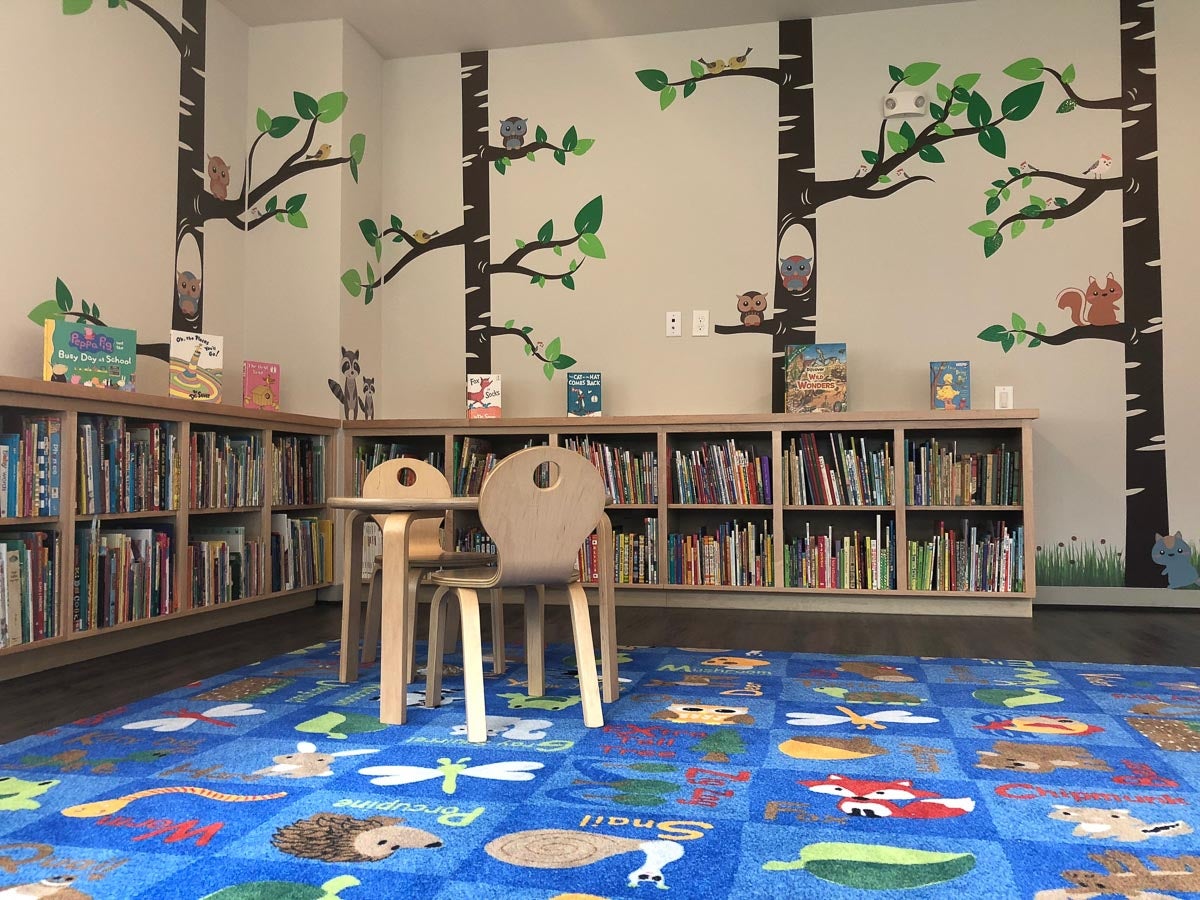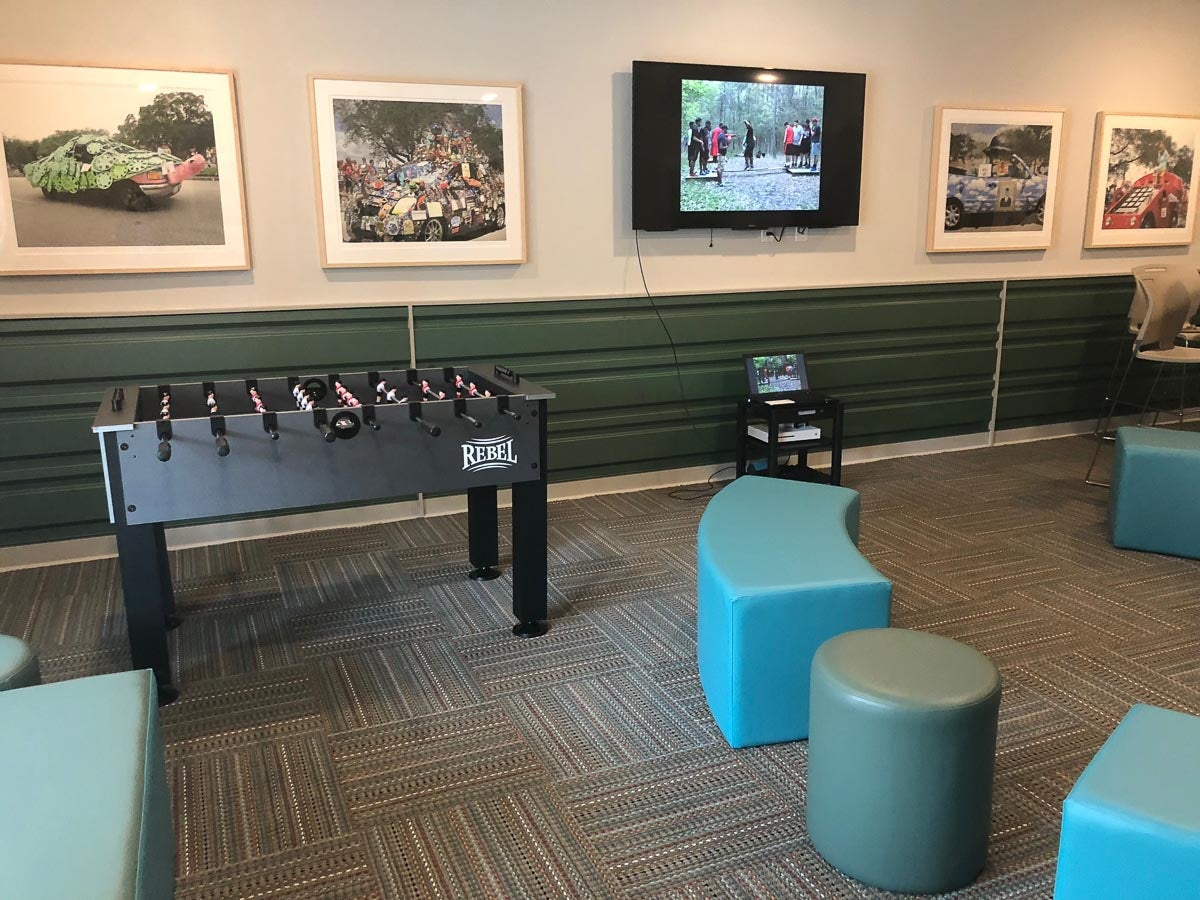 "Reed is a very exciting endeavor because it represents a dynamic new direction for us," said Horak-Brown in a statement. It also comes at a critical time for Houston, still recovering from Hurricane Harvey, which affected nearly 3,500 apartment units in the metropolitan area and pushed many families and individuals into homelessness.
The Reed property sits next door to Star of Hope's 41-acre complex and a community center run by Buckner International, offering free after-school and summer programs.
There's a nearby Park and Ride but the nearby high school has consistently struggled and the closest grocery store, a Fiesta, is a 2.5-mile walk away. That makes on-site services all the more critical.
"We have a moral obligation to do these things all over Houston," said Michael Fowler, New Hope board chairman, at the grand opening event Thursday, noting that many communities are resistant to any sort of affordable housing being built in their neighborhoods.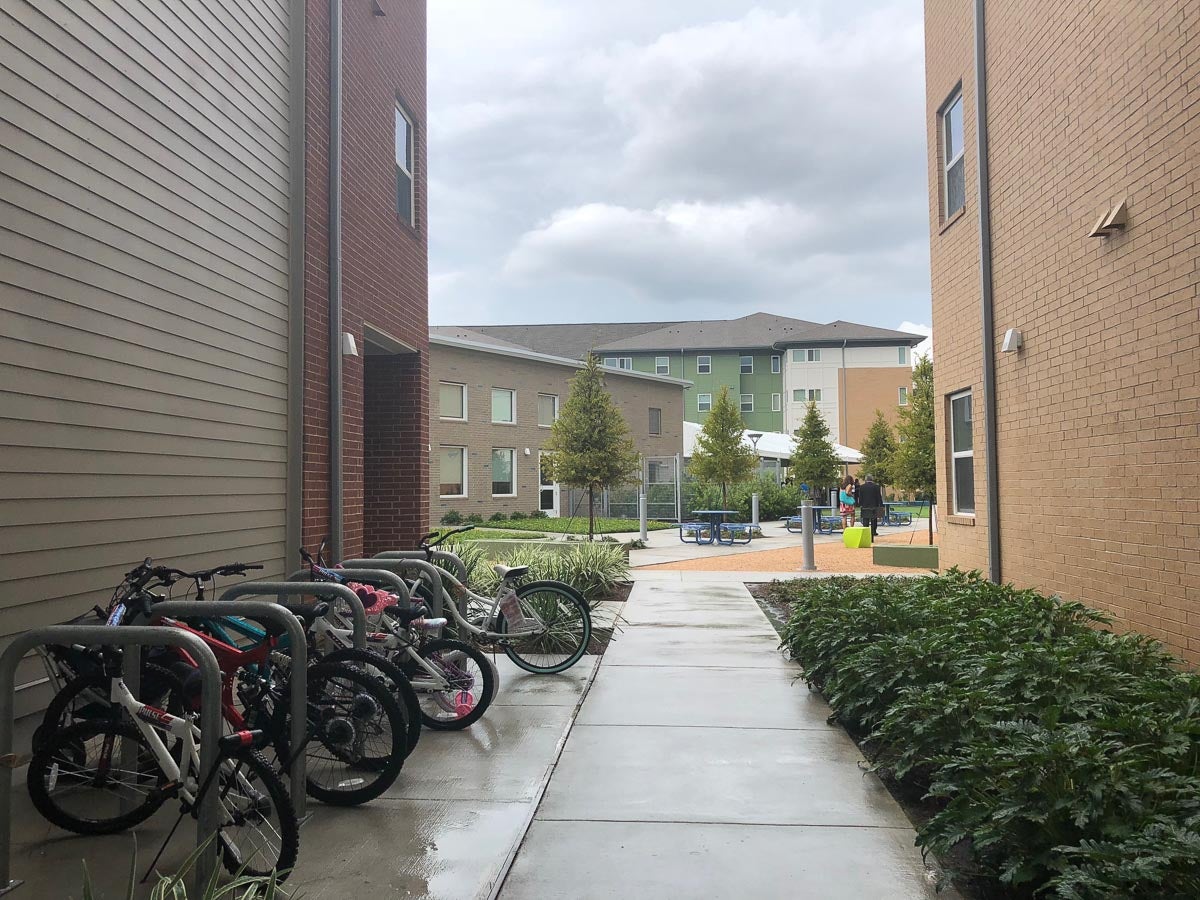 "The answer to homelessness and near homelessness is first, a home, a respectable, safe, attractive place to live," said Fowler, "but the second essential element is services."
Inside the apartment building's teen room, Sonceri Jones said, "We're really to just help build a relationship." She's the student development coordinator with Hope for Youth, a Christian organization that helps organize things like college fairs, mentoring opportunities and other teen-oriented activities. The program started after volunteers saw a need to extend services to teenagers who had left Star of Hope's homeless shelter. Jones was one of those teenagers. "No matter where I went, I knew they would be there," she recalled. Through a new partnership with New Hope Housing, Hope for Youth will offer activities for kids at the new apartment complex in the nearby Buckner International Family Hope Center.
With limited options for fresh produce nearby, the apartment building's small market, designed and stocked by the Houston Food Bank, offers produce, pantry staples, meats and refrigerated goods as well as things like diapers and cleaning supplies. For families enrolled in one of the Food Bank's programs, the market allows them to get up to 60 pounds of goods, twice a month at no cost.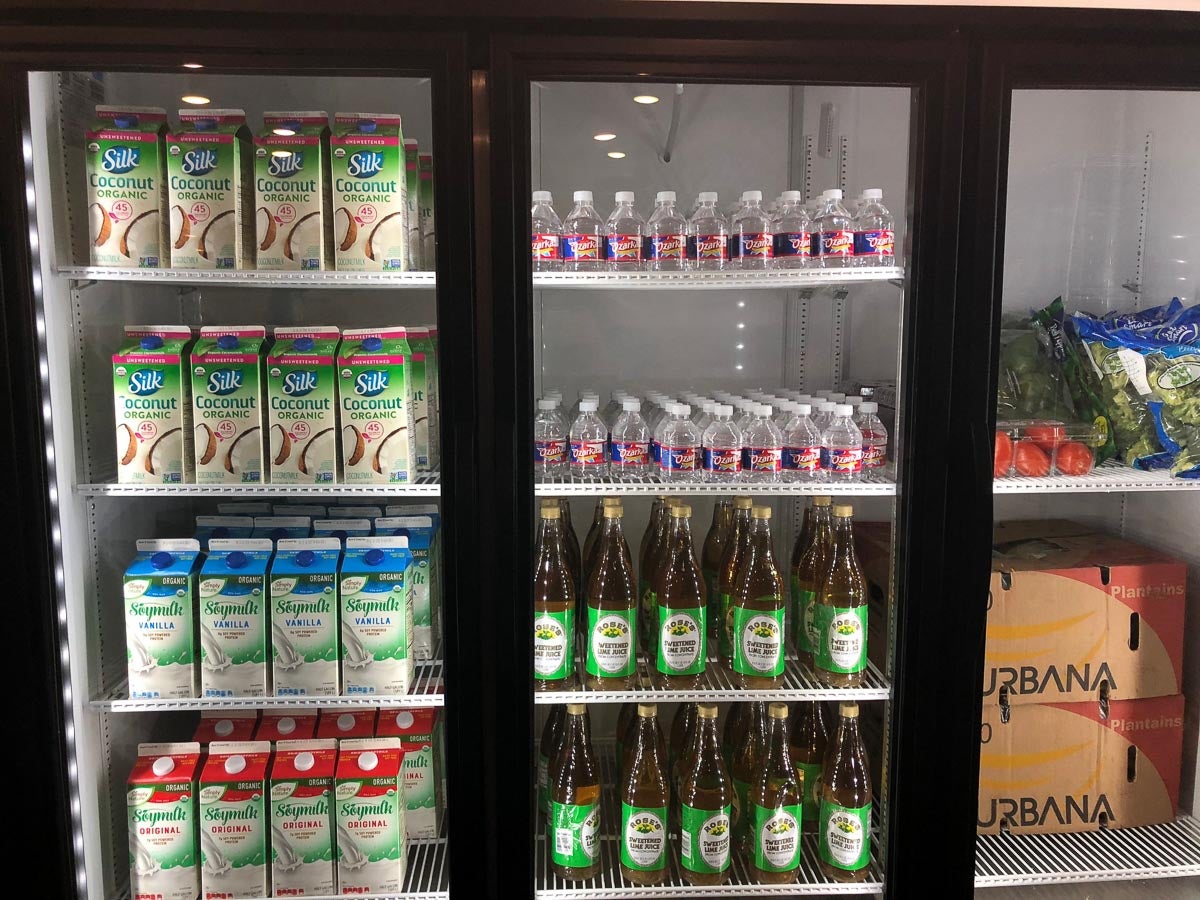 "We're trying to fill in those gaps, because we know there are so many barriers," said Lauren Brooks, project design manager with the Houston Food Bank.
"When it comes to kids, they need fresh produce, they need variety." In addition to offering convenient food options, the market offers an opportunity for the Food Bank to reach folks in a more comfortable setting. "We want to show that it's a normal experience," explained Brooks.
There will be visits from the Houston Symphony, programming with Theatre Under the Stars and more. Standing by the playground and community center in the central courtyard, Horak-Brown jokes, "It's a small town really, I get lost here."