Around this time each year, as the realization hits us that another 12 months have come and gone, we scratch our heads and ask one another incredulously, "can you believe it?!" The realization triggered by those ubiquitous and seemingly obligatory seasonal signifiers known as the end-of-year best-of lists.
This isn't exactly one of those. Instead, we consider this more of a compilation. Call it the "Kinder Institute for Urban Research's Favorite Things of 2019" or "What We Loved in 2019."
Our list of favorites spans books, film, television, music, the passing of a public transit bond and the anniversary of the moon landing. All of them relate in some way to issues affecting life in Houston and other urban areas. By the way, it can be read in less time than it takes to listen to John Coltrane's outstanding — nearly 14-minute — rendition of "My Favorite Things." If you need some background music, you could do a lot worse.
Of course, 2019 wasn't all good. It included the Astros coming up a win short of a second World Series title, the partisan gap/gulf in Washington growing even wider, and September flooding in Houston and other parts of Texas related to Tropical Storm Imelda, to name a few.
But, we're not here to dwell on the past, at least not the bad parts. Let's focus on our favorite things:
"Lot"
Bryan Washington
Coverage or inclusion of anything Houston-related in the New Yorker has always been catnip for me, and fiction from a Houston writer is especially alluring. So, it has brought me great joy to see Bryan Washington's byline in the magazine a number of times since late in October 2018 when his story "Waugh" appeared.
Washington isn't just a writer who lives in Houston. The gridded streets of the city's neighborhoods are a framework that help give shape to the short stories in his collection "Lot," which came out in March and includes "Waugh." Streets, neighborhoods and parks provide the settings and titles for the stories — "Alief," "Elgin," "Lockwood," "Wayside" and "Peggy Park" are a few — but for Washington, they are characters as well.
"Perhaps the most important character in 'Lot' is Houston itself," book critic Michael Schaub wrote in his review for NPR, "and Washington does a brilliant job making the city come to life in all its imperfect glory."
These stories reflect true Houston, which is unknown to many who don't live here. It's unbelievably diverse and teeming with activity, a 24/7 hot and dusty machine that never stops. It's messy, frustrating, delicious, ugly and beautiful; vibrant and colorful and dark. It's rich and poor and filled with compassionate and vulnerable people just trying to be happy and make ends meet.
Washington's contributions to the New Yorker's "Kitchen Notes" show he's not only a great fiction writer but a damn good food writer too. In "The Japanese Fried-Rice Omelette That Rewired My Brain," we learn how he met and fell in love with omurice in Osaka. Omurice — an omelet made with Japanese fried rice — is a yōshoku dish, a fusion cuisine influenced by Western cooking. Washington writes about sampling this simple and soulful dish at as many diners and food stalls as possible in Osaka and then Tokyo, preferably after a night of many beers.
"Much is said about the simplicity of Japanese cuisine, which eschews strong spices, but that simplicity shouldn't be mistaken for a lack of flavor. On the contrary, the impact of each ingredient in a dish is even more pronounced because it contains only a handful of them, and of the absolute highest quality. And the thing about omurice is, for me, the thing about any simple dish: the intent of the cook is what comes through, the soulfulness. There's a reason that we come back to our comforting staples, at home or abroad, over and over and over again."
Andy Olin
Senior Editor and Writer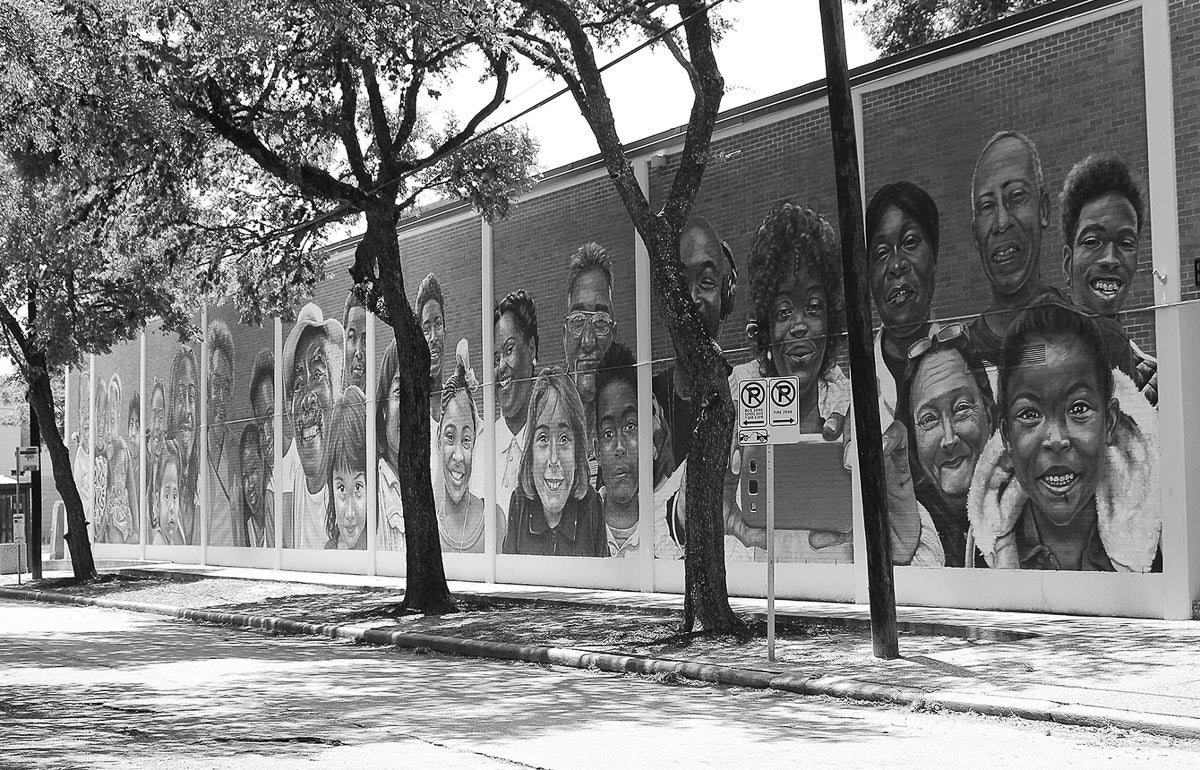 "When I Get Home"
Solange
In March, Solange followed up "A Seat at the Table" — her revelatory 2016 release — with something of a memory play about Houston.
I say "When I Get Home" is a memory play because it reminds me of what Tom Wingfield tells the audience in the first scene of "The Glass Menagerie": "The play is memory. … In memory everything seems to happen to music. … I am the narrator of the play, and also a character in it."
Like Bryan Washington's "Lot," "When I Get Home" is a collection imbued with Houston — or the memory of it. The songs are unstructured and ambient explorations layered with R&B, jazz, hip-hop, synthesizers, psychedelic soul and intervals of spoken word.
And like Washington's short stories, some of the tracks are named for city streets — "Binz," "Almeda," "S McGregor (sic)," "Beltway," "Exit Scott" — others reference things distinctly Houston — "Down with the Clique," "Not Screwed!," "Way to the Show."
"When I Get Home" could be the soundtrack to a dream of Houston or the home movies of the Third Ward, the "home" of the title. But the music doesn't accompany the film, the film is another layer in the texture of the ethereal music. Important but peripheral, the film is just scenery or a set-piece droning in the background.
New York Times writer Jon Pareles described the album as "a reverie, a meditation, a therapeutic retreat, a musicians' playground."
The work is expressionistic and unconventional, and the end result is what Tennessee Williams would call "a closer approach to truth."
Solange enlists a stellar group of collaborators that includes Gucci Mane, Sampha, Playboi Carti, Panda Bear, Devin the Dude, Tyler, the Creator, Dev Hynes and Brad "Scarface" Jordan. The spoken word samples come from poet and activist Pat Parker, Debbie Allen and Phylicia Rashad — all from the Third Ward.
In an interview last March, Solange told Pareles: "With 'A Seat at the Table,' I had so much to say. And with this album, I have so much to feel."
— A.O.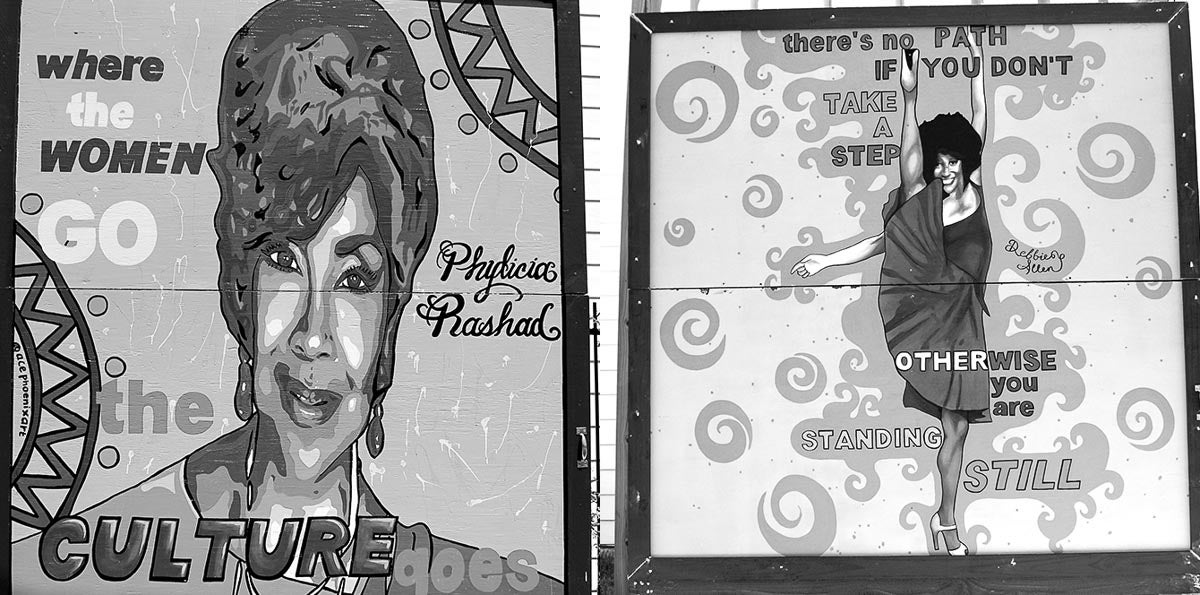 "Prophetic City: Houston on the Cusp of a Changing America"
Inevitably, what I loved most about 2019 was finishing, at last, the manuscript that explores the national implications of our 38 years of Houston surveys. Entitled "Prophetic City: Houston on the Cusp of a Changing America," the book is scheduled for publication by Simon & Schuster early in June 2020.
It should be ready in time for the Kinder Institute luncheon on May 18, when we will also release the results of the brand-new 2020 Kinder Houston Area Survey.
It's been a good year.
Stephen L. Klineberg
Founding Director
►►►►
"I've Been Thinking"
Maria Shriver
In 2019, I appreciated the power of pausing — slowing down long enough to enjoy and appreciate the present. It's well-documented that a positive outlook on life has a direct benefit on our mental fitness and wellness. A favorite book of mine in 2019 is "I've Been Thinking," Maria Shriver's inspirational book about the importance of living a meaningful life. And it's an uplifting read for people who experience the busyness of urban life.
Rose Rougeau
Director of Communication
►►►►
"Pleasantville"
Attica Locke
One of my favorite things about Houston in 2019 was actually published in 2015 — "Pleasantville," a crime novel by Attica Locke, which I read for the first time.
"Pleasantville" is the second book in the Jay Porter crime series. It's about a missing girl in the historically African-American neighborhood of Pleasantville on the east side of the city. But it's an excellent book about Houston's urban politics, as it is set against the backdrop of a fictional 1996 mayoral election.
And it's dripping with atmosphere about Houston's neighborhoods.
I especially like the depiction of Jay Porter's law office in then-down-at-the-heels Midtown — an old Victorian home, which is now the real-life office of the Darrow Law Firm and right across the street from the brand-new Midtown Whole Foods.
Not surprisingly, Attica Locke, who's a television writer in Los Angeles, is the daughter of former City Attorney and Harris County Commissioner Gene Locke.
William Fulton
Director
►►►►
"Saint Cloud Hill"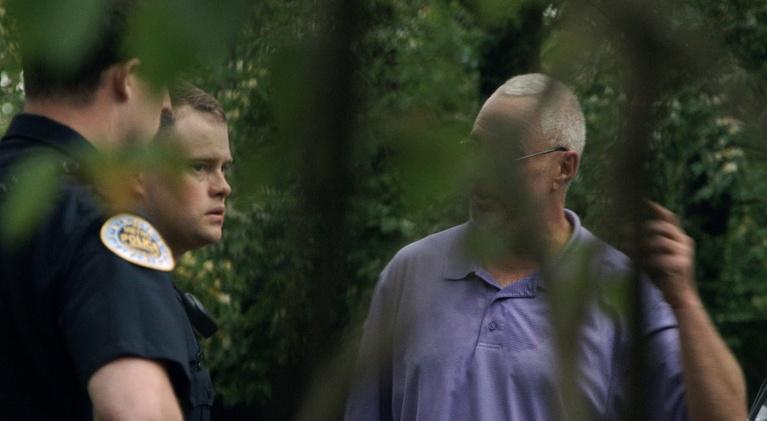 I discovered one of my favorite things from 2019 while watching the most recent season of the PBS series "Reel South," a curated documentary anthology recounting stories of the people, cultures, landscapes and history of the South. From West Texas to North Carolina, season four of "Reel South" featured 10 compelling stories from across the region; however, episode nine, "Saint Cloud Hill," stood out in particular given its relevance to our work here at the Kinder Institute.
This hour-long piece shines a light on the very human cost of gentrification in Nashville, Tennessee. The filmmakers follow Captain Chris Scott, the de facto leader of a homeless tent city in an undeveloped section of one of the city's public parks, as he navigates the city's legal and civic structures to advocate on behalf of his community and, hopefully, prevent their displacement in the face of downtown development.
It's a story of both tragedy and small but hopeful wins. And while it's very uniquely Nashville, it's a story that is playing out in cities all across the United States, including here in Houston. Our city's homeless population is a very visible, daily reminder of the tolls of development and the ever-rising cost of the affordable-housing crisis.
This film does a very good job of reminding us that equitable development must consider the stories and plight of those displaced, especially those whose voices often go unheard. Providing safe, secure shelter and long-term stability for the homeless is more important than ever.
Check out "Saint Cloud Hill," which is streaming on Amazon, and the upcoming season of "Reel South" when it begins airing on KUHT in April.
During the holidays, I would also recommend browsing the numerous films featured in previous seasons of "Reel South" — there is a treasure trove of eye-opening stories showcasing the unique diversity of our region.
Chris Servidio
Staff Researcher
►►►►
"The Last Black Man in San Francisco"
The film "The Last Black Man in San Francisco" is a really moving story about an African-American family's history with San Francisco and Oakland. It unfolds the personal and shared past and present of a city. It grapples with historical heritage and memory, issues of gentrification and access to opportunity in quickly shifting cities.
Kyle Shelton
Deputy Director
"99% Invisible"
This podcast tackles a wealth of subjects that folks living in cities and thinking about cities will love. There is a mixture of topics — from design to architecture to infrastructure. All of it is explored in compelling episodes that delve deeply into the subjects. A favorite episode of mine from 2019 was "He's Still Neutral," which is about the installation of a Buddha statue on a San Francisco street and the unexpected results.
— K.S.
►►►►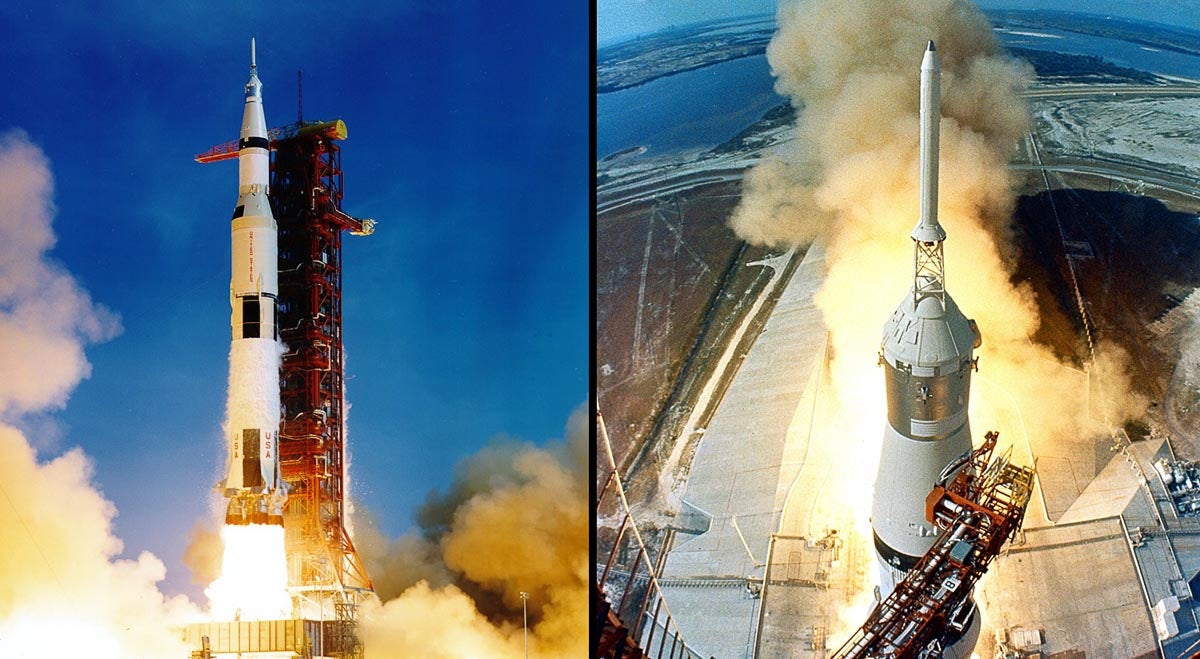 The 50th anniversary of the lunar landing
July 2019 marked the 50th anniversary of mankind's most remarkable achievement: the lunar landing of the Apollo 11 spacecraft. NASA's Apollo program was immensely important to Houston, the development of the Bay Area communities and to my family.
In the 1960s, my father, David Vaughn, was a Boeing Aerospace engineer on the Saturn V heavy-lift launch vehicle team, which launched the Apollo missions into orbit. His involvement meant our family was allowed "inside the gate," and we attended the July 16, 1969 launch of Apollo 11 at Cape Canaveral near our home in Florida. Four days later, on July 20, the entire world paused again and watched on tiny television screens as Neil Armstrong stepped from the lunar module onto the surface of the moon!
Even now, it feels surreal to hear the iconic beeping of the Quindar tones from Mission Control Center or see footage of NASA's CAPCOM communicating directly with the astronauts on the moon.
During the anniversary month, CNN broadcast a new Apollo 11 documentary utilizing remarkable previously unreleased NASA footage that captured the technological angst and dangerous logistics associated with each stage of the mission. I was riveted watching it and found myself once again in awe of what the United States space program had managed to pull off 50 years ago.
Revisiting those long-ago memories was a favorite moment for me in 2019.
Susan Lock
Institute Coordinator
►►►►
Approval for the MetroNEXT bond
My favorite thing of 2019 is the investment Houston made in public transportation with the passage of the MetroNEXT bond.
With this, Houston will be able to invest more money into the city's public transportation system. The most exciting thing, to me, is the investment in bus rapid transit (BRT) routes, which hopefully will show Houstonians that sometimes it's better to leave the car parked and travel via the bus equivalent of light rail, especially when drivers see buses flying by them in their designated lanes while cars are stuck in traffic.
The extension of the light rail's Red Line to Hobby also presents an exciting development that will allow visitors to Houston easy access to top destinations like the Museum District, Downtown, the Texas Medical Center, NRG Stadium and Midtown — all along the same line.
Heather Leighton
Web and Social Media Editor