It's preliminary and gathered via satellite but maps from the Dartmouth Flood Observatory provide a sense of just how widespread flooding was, and continues to be, in Southeast Texas and Louisiana.
More than 42,000 people in Texas spent Thursday night in a shelter, according to Governor Greg Abbott, as floodwaters continue to displace residents. Another 3,000 or so were forced from their homes in Louisiana. Roughly 1,000 residents left an inundated Beaumont, which was hit after the storm moved on from Houston. And Houston Mayor Sylvester Turner asked residents in west Houston whose homes had already flooded to voluntarily evacuate Friday as the Harris County Flood Control District managed controlled releases from its reservoirs in the area. City officials said they expected homes in those areas to remain flooded for the next 10 to 15 days.
The maps from the Dartmouth Flood Observatory use satellite imagery from NASA to layer previous flooding (gray) with current flooding (red) at the time the map was created. Read more about how the data is collected here.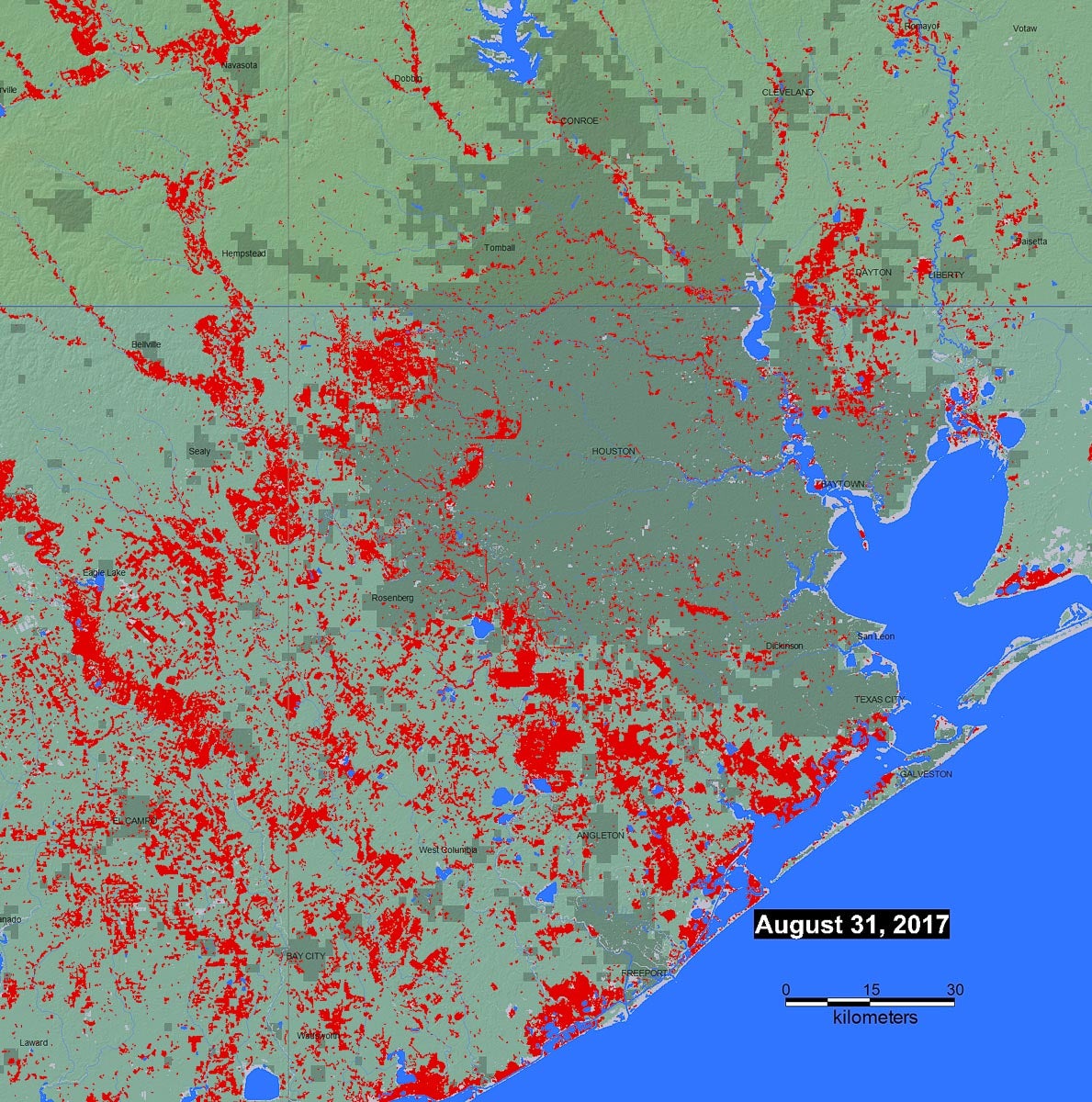 Detail of Houston via Dartmouth Flood Observatory.