Back in mid-March, many Americans hunkered down at home, where they have worked, fed and entertained themselves throughout the pandemic. They've able to do this, in large part, because of large retail corporations and their employees, who have shown up each day to keep shelves stocked and stores clean, fill orders and make deliveries.
Now, close to nine months later, the nation is closing in on 15 million total cases of a disease that has killed nearly 265,000 people in this country. Last week, COVID-19 hospitalizations in the U.S. exceeded 100,000 for the first time. They have been climbing steadily since early October and a new record for the number of hospitalizations has been set each day since Nov. 9, according to data from the COVID Tracking Project. And it's still too soon to tell how Thanksgiving gatherings and ignored warnings not to travel will alter the already dire COVID-19 situation in America.
As the nation heads into an even bigger holiday season and the colder winter months, scientists warn the reality is the worst is yet to come. "A surge upon a surge" is how top infectious disease expert Dr. Anthony Fauci described it to ABC's "This Week."
All of these variables — holiday shopping and gatherings, cold weather and skyrocketing cases — are converging and it's likely the pandemic trends in spending and sticking close to home will continue, if not spike. That means the profits and stock prices of large grocery, discount retail, home improvement and e-commerce companies will continue to rise. It also means employees at these companies — many of whom earn low wages — will continue to be on the front lines in stores, warehouses and delivery trucks to meet customers' needs and growing demand. They'll continue to be among those facing the greatest risk of infection because of their heightened exposure to the coronavirus.
Early in the pandemic, many of these newly deemed essential businesses provided their now-essential workers with hazard pay — usually between $2 and $2.50 an hour — as well as occasional bonuses. In May and June, states began allowing nonessential businesses to reopen and by June most retailers dropped temporary pay hikes. The second big peak of the pandemic hit a few weeks later. Though some retail employers, such as Target, Home Depot and Best Buy, have made the temporary increases permanent.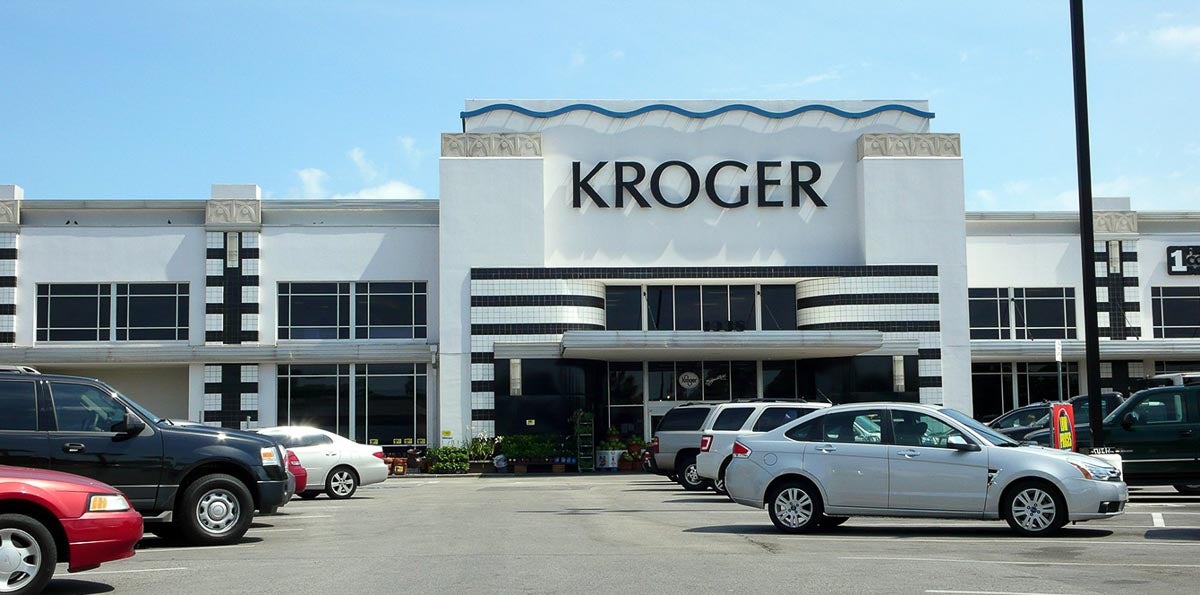 Dragging on even longer than the crisis are contract negotiations between Kroger's Houston division and United Food and Commercial Workers (UFCW) Local 455. The grocery store chain, which employs around 16,000 workers in the area, and the union have been in talks since February. The company gave its "last, best and final offer" to UFCW 455 on Aug. 19. And while encouraging news about several viable COVID-19 vaccines puts the pandemic's end in sight, the same can't be said for Kroger and its employees, who remain at loggerheads over a new contract.
In the first week of November, Kroger workers overwhelmingly voted to give the Local 455's bargaining committee power to issue a strike, but negotiations have continued. Blake Satcher, a field director for the union, told the Houston Chronicle the measure passed by 98% among meat counter workers and by 94% among Kroger clerks. More than 19,000 workers in Southeast Texas and Louisiana, including around 14,000 Kroger employees in the Houston area, are represented by the UFCW 455.
The union is calling for hazard pay to be reinstated and opposes proposed changes to its health care plan. The changes would move workers from the current South-Central Health and Welfare Fund, which is managed by a board of trustees that includes union representatives, to a company-managed plan. Also at issue is a change from the UFCW national pension fund to a variable annuity pension plan (VAPP). That transition was approved by the board of trustees of the UFCW's fund in July, but ratification requires a union vote at the local level.
Kroger began paying employees an extra $2 an hour in hazard pay — what it termed "hero pay" — on March 29. The temporary increase ended May 16, more than 200 days ago, and in June, the company officially took "hero pay" off the table. In early November, Kroger's Houston division announced it was offering its associates wage increases ranging from $0.90 to $2.45 an hour, depending on an employee's position. The proposed increases, which total $56 million, would begin in February and be paid out over the life of the three-year contract.
"We continuously evaluate how to best recognize and reward associates, with our ultimate goal of providing a total benefits package of good pay, high-quality health care and a safe and secure pension," said Joe Kelley, president of Kroger's Houston division. "Our new contract includes permanent wage increases for every associate."
Kroger also provided $130 million in bonuses in May and June, Kelley added. The "thank you" pay amounted to $400 for qualified full-time workers and $200 for qualified part-time employees.
"And in September," said Kelley, "we thanked our front-line associates with a $100 store credit and 1,000 fuel points. On Thursday, November 19, we again provided our frontline associates with a $100 store credit and 1,000 fuel points."
Kroger Houston is offering to spend $75 million each year on health care for hourly employees. According to the company, workers will pay $32 for individual or $172 for family coverage each month in a company-managed plan, and points out that's compared to a national average monthly cost of $103 for individual and $501 for family coverage.
Shirley Rome, secretary-treasurer for Local 455, told the Beaumont Enterprise the union is concerned about what it considers cuts to health care coverage, such as a proposed increase in the number of hours an employee has to work each week during their first year of employment before qualifying for health insurance. Currently, employees have to work 20 a week to qualify. The new plan raises that to 27 hours a week. The union also cites concerns about higher costs for prescriptions, emergency room visits and out-of-pocket ceilings with the new plan.
Kroger Houston disputes those claims, insisting the South-Central Fund significantly reduced benefits for Kroger employees in 2019 and is unstable. The move to a company-administered plan, Kelley said, ensures stable, affordable and secure benefits.
"It's a solid, guaranteed plan over the course of the three years that it will never be cut, it won't be reduced and they can count on it for themselves and their family," Kelley said.
Pandemic profits have been big for large retailers
In a statement on its website, the UFCW 455 claimed when asked why the company cut its "hero pay" when COVID-19 cases continue to surge, "Kroger stated 'hero pay' was sales-driven and not due to the current pandemic."
If that is true, then, based on the profits posted by Kroger and other large retailers during the pandemic, COVID-19 compensation for frontline employees should never have stopped.
An analysis of how 13 of the biggest retail companies, including Kroger, have been compensating essential workers during the pandemic showed that, on average, profits are up 39% this year compared to 2019 — an extra $16.9 billion. Stock prices have increased by an average of 33%. While all have seen surging profits, some have been more generous in rewarding employees.
The companies analyzed in the Brookings Institution study released in November came from a range of retail types, including general (Walmart and Target), home improvement (Home Depot and Lowe's), grocery (Kroger, Albertsons and Ahold Delhaize), discount (Dollar General), electronic (Best Buy), big-box (Costco), e-commerce (Amazon) and health/pharmacy (CVS and Walgreens).
"With few exceptions, frontline retail workers have seen little of this windfall. The 13 companies we studied raised pay for their frontline workers by an average of just $1.11 per hour since the pandemic began — a 10% increase on top of wages that are often too low to meet a family's basic needs," Brookings' Molly Kinder, Laura Stateler and Julia Du wrote in the report. "On average, it has been 133 days since the retail workers in our analysis last received any hazard pay."
Companies were ranked on three factors:
Absolute COVID-19 compensation: The total amount a full-time (40 hours per week) entry-level front-line worker received from temporary wage increases, bonuses and permanent wage increases divided by the number of weeks between March 13 and November 19 (36 weeks).
Relative COVID-19 compensation compared to the financial performance and size of the company.
The starting wage or average wage for an entry-level position.
Tied for No. 1 were Best Buy ("Generous hazard pay and permanent wage increase to $15 per hour.") and Target ("Accelerated permanent pay raise to $15 per hour on top of periodic COVID-19 bonuses.")
Kroger came in at No. 7 with an absolute COVID-19 compensation of $0.87 per hour (9% raise) and reported profits of $2 billion over the first two quarters of 2020. That's $962 million higher than the same period in 2019 — a 90% increase. Among the 13 companies included in the analysis, Kroger posted the second-largest percent change in profits this year. Albertsons had the largest at 153%.
According to the analysis: Kroger resumed its stock buyback program after hazard pay ended in mid-May. During the second quarter, Kroger reported $211 million in stock buybacks. On Sept. 11, the company's stock prices were driven up when it announced a new $1 billion stock buyback program. In the first quarter of 2020, Kroger reported a 57% increase in profits compared to 2019. Second-quarter profits were up 176% from the previous year.
"Meanwhile, the company's frontline grocery workers have gone 181 days (as of Nov. 20) without hazard pay, and will enter this new, deadlier phase of the pandemic earning some of the lowest wages in the industry."
The three least generous companies, the study found, were Amazon, Walmart and Dollar General, which invested the least in COVID-19 compensation when considering profits earned for 2020 after deducting pandemic-related bonuses and wage increases.
Minus COVID-19 compensation for workers, Amazon and Walmart — the two largest companies analyzed — reported profits of $5.8 billion and $4.9 billion, respectively, in the first three quarters of the year compared to last year. Amazon spent $1.3 billion on COVID-19 compensation; Walmart spent $1.2 billion. Dollar General earned $626 million in additional profit while investing $73 million in its employees.
Put another way, Amazon and Walmart could have paid their frontline workers four times the hazard pay they did and still have earned more profit than in 2019.
What's next for Kroger's Houston workers?
Kroger Houston has repeatedly called for UFCW 455 to schedule a vote on the contract proposal, which Kelley said he feels confident would win approval.
"The feedback we have received is that our people want to vote on the contract."
He said enrollment for 2021 in the Kroger-administered health care plan indicated employees approve of the change.
"Eighty-five percent of all eligible associates for health care here in Houston at Kroger have already signed up for the company-administered plan," Kelley said. "That's more than what were currently in the South-Central Health and Welfare Fund last year. So, it's overwhelmingly they want the company health care plan. Unfortunately, the union isn't allowing them to vote on it yet."
On Dec. 1, in an attempt to sweeten its deal to employees, Kroger Houston announced a "one-time ratification bonus" ranging from $150 to $600, depending on the position. The $4.2 million in bonuses would be paid out if a new contract was put to a vote and approved. UFCW 455 declined to recommend the offer. On Sunday (Dec. 6), Kroger announced it would stop union-related deductions — including union dues and initiation fees — from employee paychecks.
When asked what would happen if the union called for members to vote on the proposed contract and they voted it down, Kelley said that outcome is unlikely, but:
"We want to do what's right for our people. If the union allows a vote and it is not approved by our associates, we will have to determine next steps."