"Good-quality design—too often considered an expensive amenity, rather than a cost-effective necessity—is usually one of the first components cut from a project in the name of cost containment," began a 2014 article in the US Department of Housing and Urban Development's Cityscape: A Journal of Policy Development and Research discussing the federal housing department's online design tool launched in 2001. "The result is a country dotted with projects that meet minimal shelter requirements but fall far short of the well-planned, well-designed, and well-landscaped environments usually associated with good-quality housing."
Not often associated with thoughtful design, subsidized housing has gone through a number of aesthetic transformations over the decades. Underpinning many of these were assumptions about the residents of the buildings themselves. When cities began replacing high-rise public housing developments with mixed-income housing through HUD's Hope VI program, it was justified in part through arguments about a "culture of poverty" and the moderating presence of middle-income households. Instead of investigating the lack of maintenance and continued investment in existing public housing, decisionmakers turned to a new model and new design, shifting from towers and larger-scale developments to smaller, mixed-income projects, often displacing residents in the process.
Affordable housing design still struggles, as a 2014 conversation around New York City's Sugar Hill Development showed.
"If well-designed, constructed, and maintained, affordable housing is a vital economic and social asset," wrote Carlos Martín, a senior fellow at the Urban Institute in 2014. "If not, it is a physical symbol of modern urban blight, a contributor to precarious living situations, and a symptom of bureaucratic inefficiency and market disregard."
Developers, for their part, often complain about funding barriers and guidelines getting in the way of quality design. But a 2018 report from the Joint Center for Housing Studies of Harvard University assessing Boston-area affordable housing regulations and projects found that, "While the funding and approval processes sometimes crowd out efforts to improve projects' design, key actors can bring design back into the picture, particularly if they can create (or take advantage of) well-timed processes that bring together developers, designers and others for design-focused discussions that take funding and other constraints into account."
But there have been efforts to think more holistically about the importance of thoughtful design, including New York City's recent affordable housing design guide.
Several recent examples across the country show how developers, community development organizations and advocacy groups are hoping to shift the stereotypes of affordable housing design and provide housing that better corresponds to tenants' needs and wants.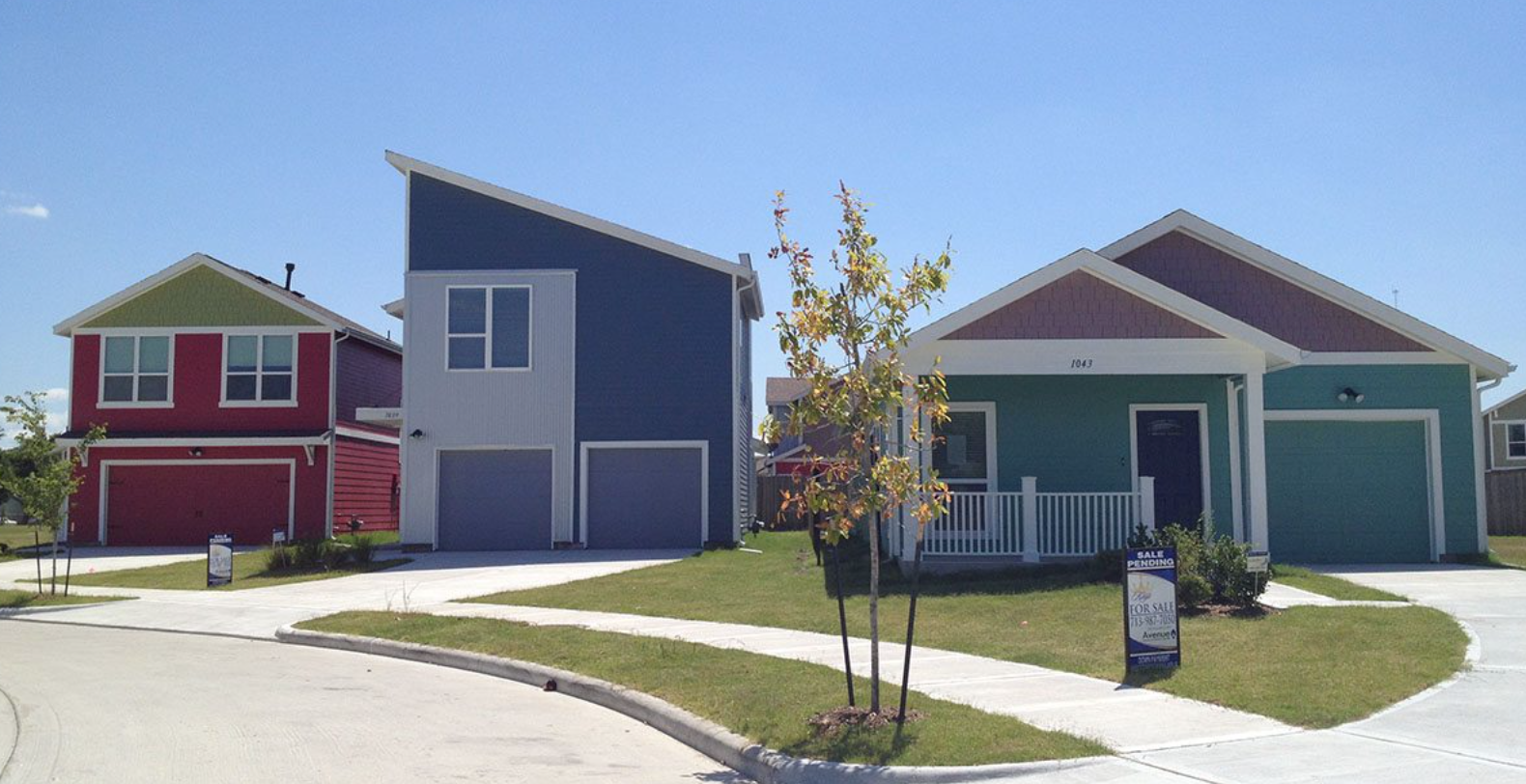 In Houston, single-family affordable housing fits into the fabric of neighborhoods like the Near Northside where Avenue Community Development Corporation's Avenue Place is located. The project included infrastructural upgrades and was funded through a combination of tax credits, tax increment reinvestment zone dollars and foundation funding. "With no zoning, you can move faster, and in many cases, you can do what you want," Amanda Timm of Houston Local Initiatives Support Corporation told the Urban Edge about the project in 2015.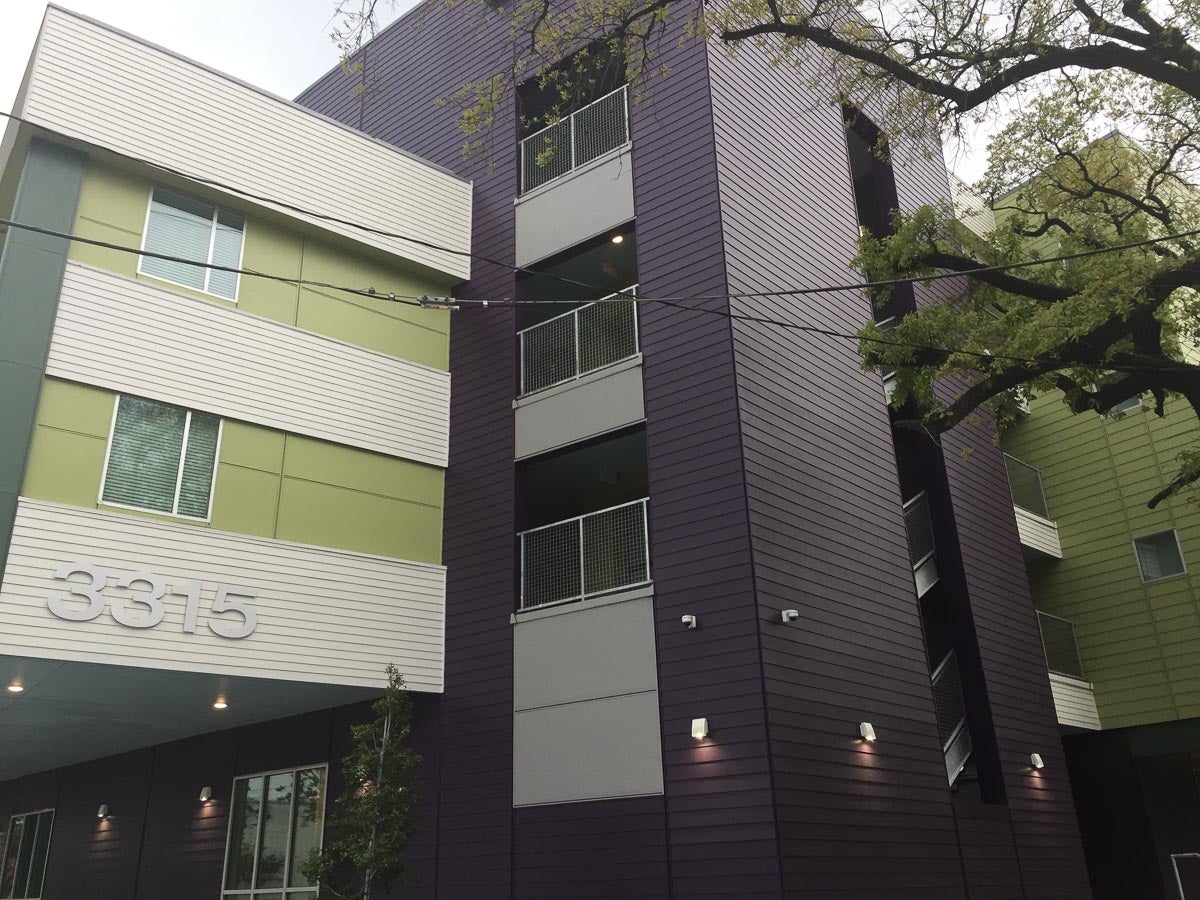 Another Houston example comes from New Hope Housing's Second Ward mixed-use single room occupancy apartments. Though the Harrisburg project had many of the hallmarks of New Hope's other developments: colorful exteriors, outdoor space, supportive services, it was the first to include retail space and was located along a light rail line.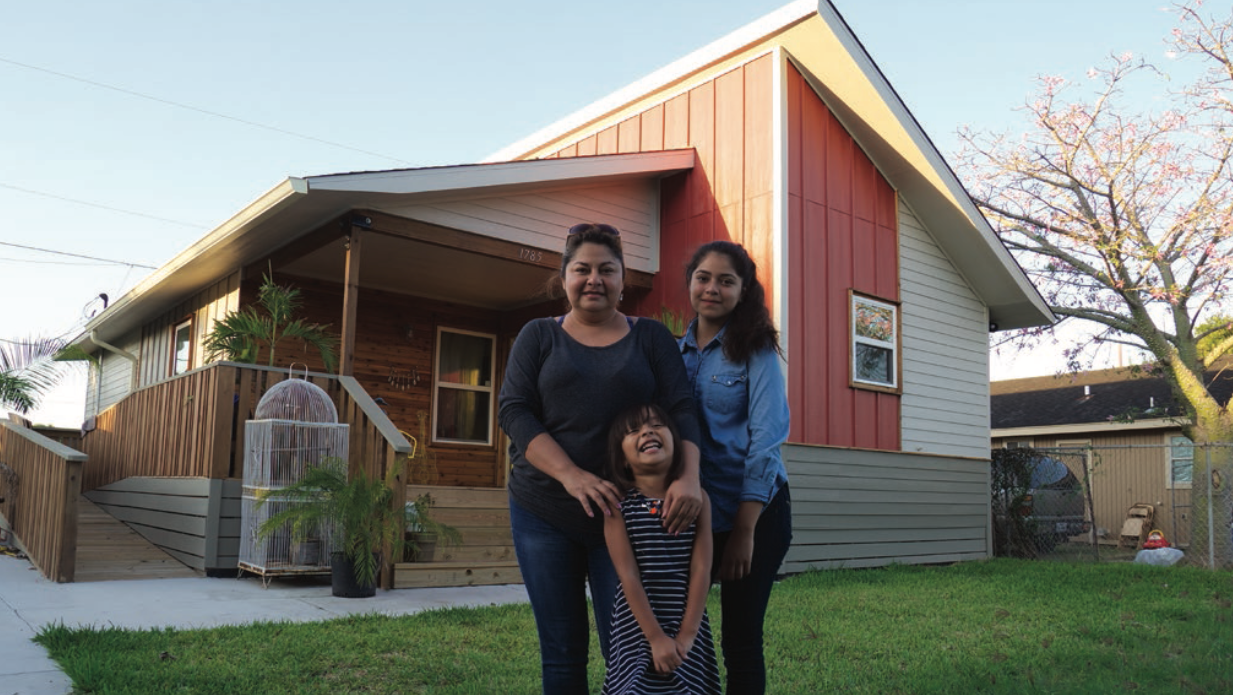 Leading the way in disaster recovery housing, particularly for low-income households, bcWorkshop's Rapido model. The model involves a "temporary-to-permanent" design starting around a pre-assembled core that "can be expanded to move families into within 120 days," noted the Urban Edge in 2016. "For that, they've received a lot of attention. But the key isn't the temporary core that can get families into safe housing quickly. It's the other component of the rapid re-housing model: the extensive pre-planning that makes it possible."
The design nonprofit is also involved in the city's affordable housing construction push, designing single-family homes in Acres Homes.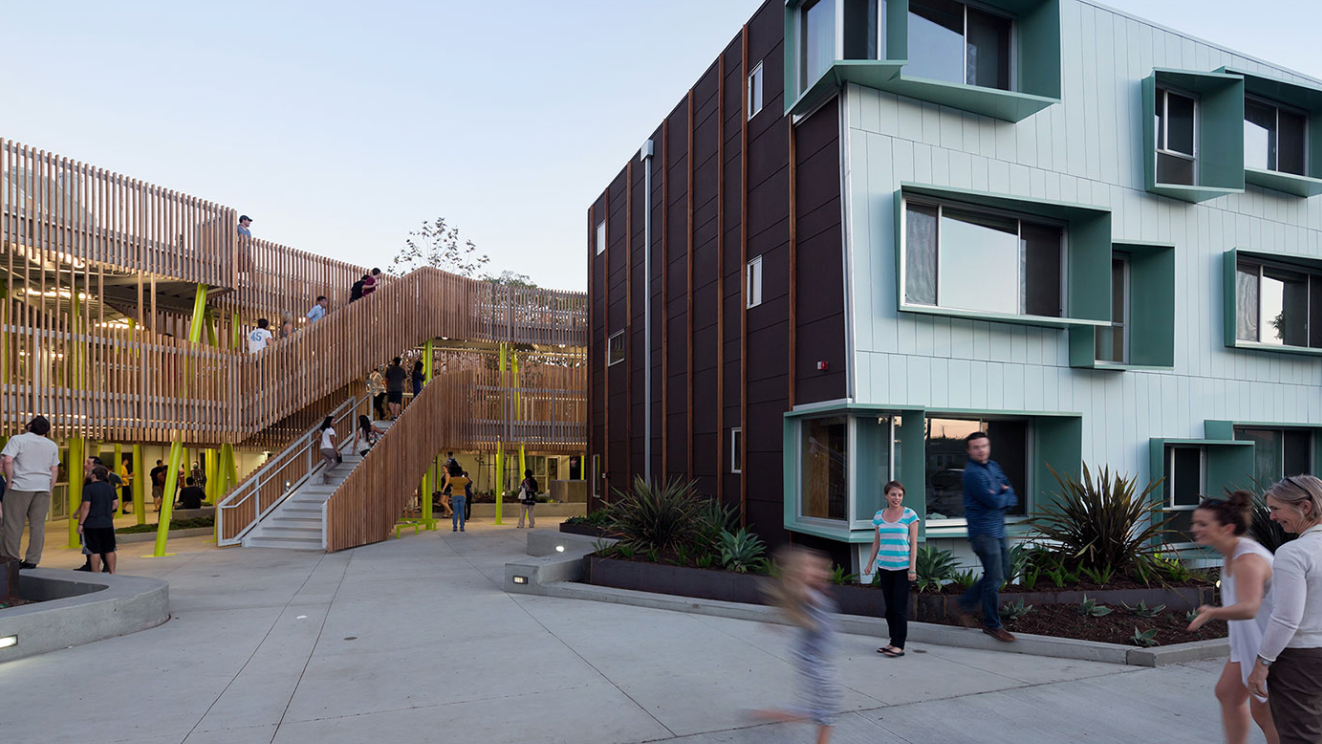 This 33-unit Santa Monica development built as housing to support low-income families replaced a vacant nursing home. "The four three-story residential buildings are clustered around a starfish-shaped internal courtyard with a play area and two fully wired community rooms at the rear," according to the firm behind the designs.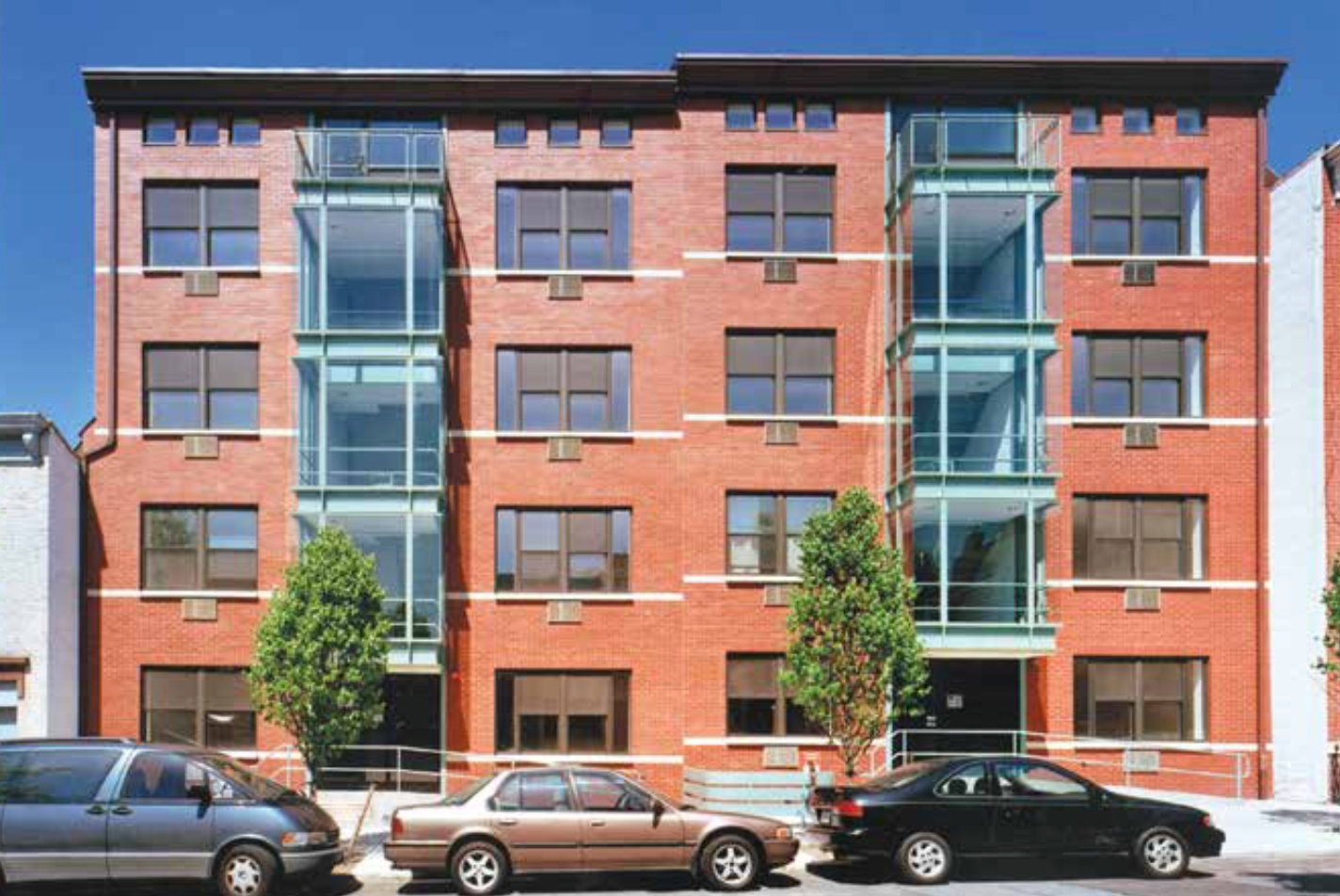 One of the case studies in New York City's affordable housing design guide, the Brooklyn Project Gardens site, is an example of medium density and infill development that worked well with the existing scale of the neighborhood. The guide notes that it was "[s]caled in reference to the traditional New York row houses along the street, with cornice detailing to complement the façade accents on adjacent buildings." The design, the guide continues, was created "for scatter-site development in neighborhoods with discontinuous vacant lots."