Last month, Houston's Metropolitan Transit Authority appeared ready to move forward with an overhaul of its fare payment system that would let riders pay bus and train fares with the wave of a contactless credit card or a smartphone using Apple Pay and Google Pay. Currently, riders can use Q cards, cash or Metro's smartphone app to ride. Changes would eventually eliminate the option to pay with cash in favor of electronic payments that cut down on small delays in moving passengers that can add up to big disruptions in on-time performance. Then, quite suddenly, Metro announced it would be pressing pause on that plan so it could consider free public transit in Houston.
According to Houston Chronicle transportation reporter Dug Begley, Metro's board of directors decided to delay approval of a $37 million contract to fund a makeover of the fare system in order to research "options for eliminating fares, or eliminating them for certain groups of riders, such as schoolchildren and college students."
The arguments for going fareless
Metro board chairwoman Carrin Patman said the decision was made after she talked to Tory Gattis, a longtime advocate for eliminating fares who writes the reader-contributed blog Opportunity Urbanist for the Chronicle's free site, chron.com.
Gattis contends fare elimination will increase ridership and reduce congestion, among other improvements. If that proved true, it'd be welcome relief for a city home to 12 of the 20 most-congested highways in Texas, according to the Texas A&M Transportation Institute's rankings.
There are a number of cities that offer free or discounted fares to children, the elderly and low-income riders commuting to work. And the idea of fare-free transit has been gaining popularity in cities around the country and the world.
Beginning in March, all public trains, trams and buses in the small country of Luxembourg will be free. Officials made the decision to cut down on congestion and improve air quality — two issues familiar to Houston residents. In 2002, fares were eliminated in Chapel Hill, North Carolina, to promote the transit-oriented lifestyle. The move was made, in part, because only about 10% of the transit system's operating expenses were covered by fares collected. In comparison, Metro's farebox recovery ratio (farebox revenue divided by total operating expenses) was about 11% in 2018.
This is silly. METRO should be figuring out a transition plan to fareless/free fares instead of looking to spend $100m overhauling your payments system. $100m could buy and operate enough buses to handle the surge in demand from going fareless with only a 6% revenue loss! https://t.co/1bSHYEcra4

— Houston Strategies (@torygattis) November 20, 2019
In Kansas City, the bused things in life are free
As the transit agency does its research, it can keep an eye on Kansas City (population 500,000). Earlier this month, it became the nation's first major city to take its public transit system completely fare-free when its city council voted unanimously to eliminate fares on city buses starting next year. With the vote, buses will join the city's streetcar and light rail lines, which already are free to ride.
The decision, touted as an important way to help low-income residents who depend on transit to get to work, is expected to cost the city $8 million or $9 million a year.
"When we're talking about improving people's lives who are our most vulnerable citizens, I don't think there's any question that we need to find that money," City Councilman Eric Bunch told TV station KSHB. "That's not a ton of money and it's money that we as a city, if we want to prioritize public transportation, it's something that we can find."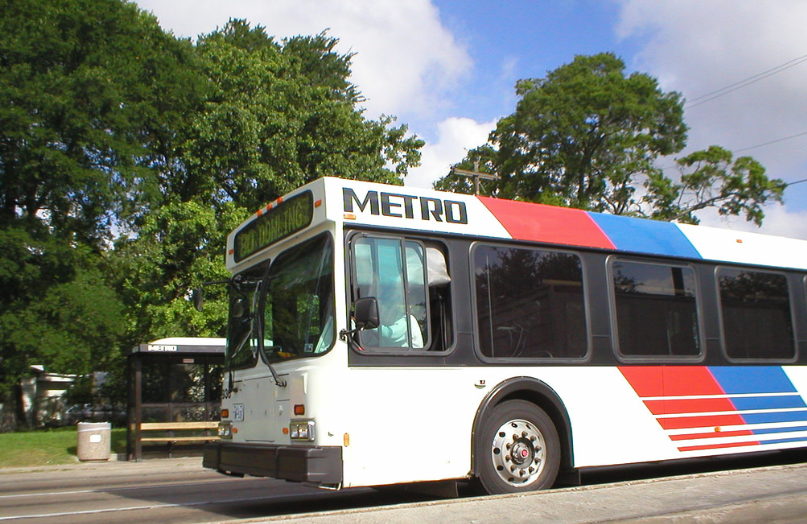 How going fare-free would help Houston
Gattis laid out what he sees as the benefits of a fare-free Metro on his blog. He included reports of cities providing total and partial free transit services, including Columbus, Ohio, which has a program that gives free bus passes to downtown workers. And the Estonian capital city of Tallinn, which in 2013 became the world's largest city with fare-free transit. (The country has also announced plans to take free transit nationwide.)
Some of the advantages he points to are:
Increased ridership
Reduced drunk driving as more people choose transit to go out
Faster and more on-time trips from speeding the boarding process
Several years ago, former Kemah mayor and two-time Houston mayoral candidate Bill King outlined the potential benefits of Metro dropping its fares in an opinion piece for the Chronicle. King wrote that going fare-free could increase ridership by as much as 50%, leading to sizable reductions in commuting costs, air pollution and congestion.
According to Gattis, there's also the savings Metro would see from not having to collect, process, and enforce fares, i.e., the nearly $100 million it would cost Metro to change how bus and train fares are collected for the next 15 years. In a Twitter post, Gattis wrote: "$100 (million) could buy and operate enough buses to handle the surge in demand from going fare-less with only a 6 percent revenue loss."
The battle to curb fare evasion
Fare collection and enforcement are increasingly contentious issues for many large cities. Efforts to combat and police fare evasion are on the rise in cities like New York, London and Portland, Oregon. In Washington D.C., fare evasion was decriminalized early in 2019, despite strong opposition from the Metro transit agency there, and not without a fight. After the District of Columbia city council voted 11-2 in favor of making fare evasion a civil offense punishable by a fine, the city's mayor vetoed the bill. The council overrode the veto.
The city's transit authority warned that decriminalization would "have significant safety and financial consequences for the region." But, as the Washington Post reported, "council members and activists rejected that argument, saying decriminalization was an important step toward addressing disproportionate policing of African Americans who use the transit system." Supporters of the bill cited a report showing that in a two-year period between 2016 and 2018 91% of the citations and summons issued by D.C.'s Metro Transit Police for fare evasion were issued to African Americans.
"That is a problem," council member Robert C. White Jr. told the Post. "I'm sad that Metro's losing money, but I'm more sad about what's happening to black people."
Transitioning to free transit over time
Many question the efficacy of either strategy, arguing instead that cities should consider eliminating fares altogether. Talk of removing fares brings questions about lost revenue, but a bigger issue may be Metro's ability to accommodate the influx of riders.
On his blog, Gattis offers a possible solution that involves Metro going fare-less at off-peak times, initially. Then, resources and services could be ramped up over a few years to handle the increased demand at peak times of the day.
"I've suggested a 5-year steady ratcheting down of fares (20% reduction per year) while adding incremental capacity where demand increases beyond existing capacity, which is especially likely on commuter routes.

"Going fareless off-peak in the near-term can also attract the discretionary rider to move their trip from peak to off-peak hours, freeing up additional peak capacity."
For now, Houston residents will have to wait and see what Metro learns from studying the fare-free option. The board meets again next week and is expected to hear some of the preliminary findings from the study. Patman told the Chronicle she expects the board to take up the delayed contract at the meeting.