A third reservoir. Major conveyance improvements. Buyouts.
A lot of big projects and major public undertakings have been proposed for Houston in the wake of Hurricane Harvey. The schematics of a new engineering effort or the financial model for a buyout plan can swerve quickly into the technical. What a workshop, hosted Monday and Tuesday by the Greater Houston Flood Mitigation Consortium (of which the Kinder Institute is a member) around the topic of buyouts, made clear is that too often those technical details overshadow real human needs. Molly O'Toole, an invited expert and President of Molly O'Toole and Associates, argued that in flood management the conversation around logistics gets more attention than the people the choices affect. Disaster recovery and preparation fundamentally present technical challenges, but they are also about people, their homes, and their communities.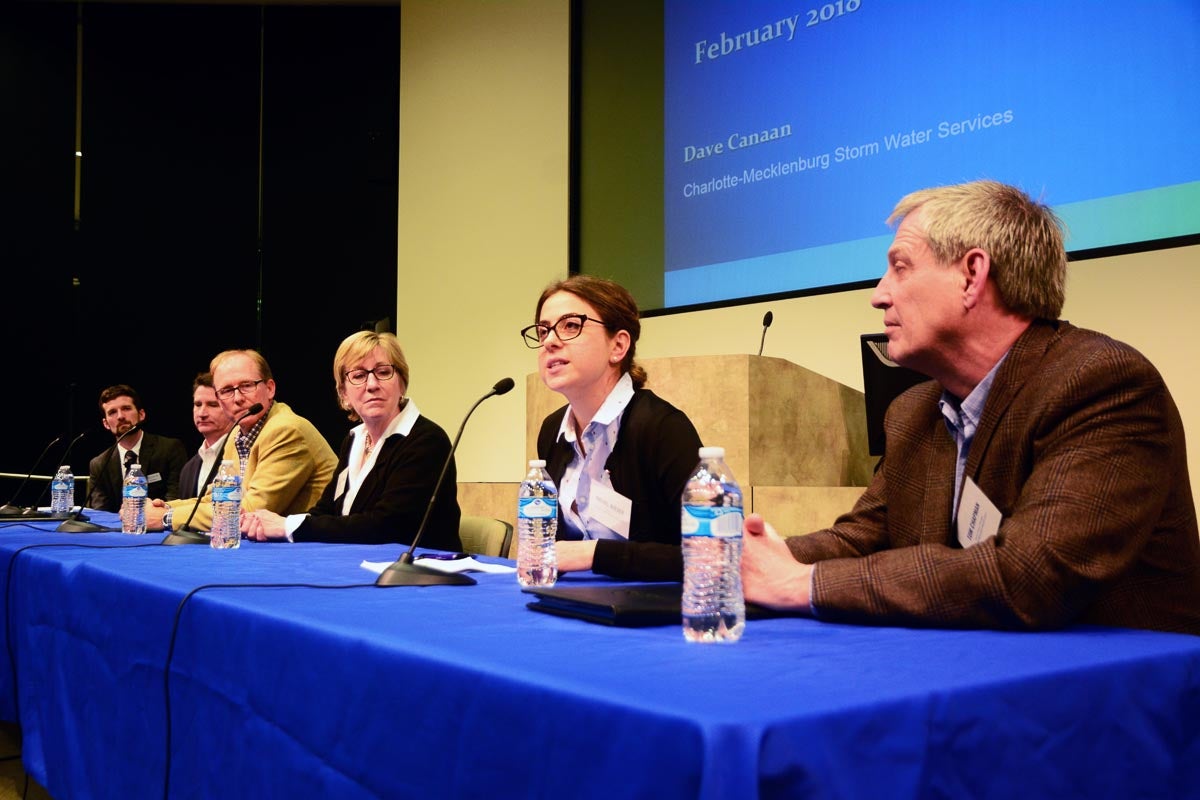 The workshop brought five national experts on buyouts to Houston. The experts joined consortium members to tour several active buyout areas and spoke with community leaders from those areas about the situation their neighborhoods are facing. They attended a set of workshops with public officials and with a wider range of community leaders looking to share their experiences. Finally, at a public event on Tuesday night, the experts offered insights into how the Houston region might look to other regions for lessons learned and shared strategies as to where buyouts might fit as a step in our region's recovery process.
The strategies that emerged from the event ranged from system-wide interventions to small, personalized steps geared toward an individual flood victim. Whether large-scale or small, a focus on the people at the center of buyouts remained a constant thread.
Gavin Smith, Director of the Department Homeland Security's Coastal Resilience Center of Excellence at the University of North Carolina Chapel Hill, and Rachel Wieder, Director of the State of New York's Homes and Community Renewal Program, each highlighted the importance of consistent case management for flood victims during recovery. They made it clear that it is not enough to make people aware of a buyout program, there also has to be support to help them navigate the process and deal with the stress of a changing home or community. Case management around flood interventions seems far less concrete than a new reservoir, but it's a step that helps people and saves public money in the long-term. Houston's social service providers and post-disaster case management system is in full operation after Harvey and could be tapped as a potential partner to undertake such work.
Long-term case management is a step that requires planning. And experts argued that careful planning around disasters is something the Houston region must build after Harvey. The response should not be based solely on expedient projects, but rather on the goal of creating a longer-term approach to disaster preparation that allows the region to identify and leverage resources throughout the process at the most appropriate time.
The experts pointed out that planning allows for more funding streams to be identified or created. It allows for meaningful public education and engagement. It can streamline the process of recovery in the long run. Smith cited as an example the fact that by simply creating the framework for disaster aid applications in preparation for their next storm, the State of North Carolina dropped the time it took to get aid from months to weeks.
The Director of Mecklenburg County Water and Land Resources, Dave Caanan, pointed out that the spending of a few million dollars on planning from the data and predictive models of future risk can ultimately save hundreds of millions of dollars in repair and rebuilding costs.
Community-based plans, in particular, received a great deal of attention during the event. Community attendees of the workshop reflected on the fact that flood control projects are often presented as "here's what we are bringing to you" rather than asking "what does your community need or want?" The experts offered several ways to move past that obstacle.
Tom Chapman, a Senior Project Manager with the Milwaukee Metropolitan Sewerage District, spoke about the importance of bringing the process of planning to the community. This step not only allows plans to be shaped by community input, but also saves time and money by ensuring that proposals set forward are in line with community expectations.
Wieder highlighted New York State's Rising Community Reconstruction Program, which used Housing and Urban Development Disaster Recovery funds to pay for more than 100 community plans and concrete actions in the wake of Superstorm Sandy. The plans were formulated by committees constituted by residents and key stakeholders and gave communities both a voice and funding to directly shape the projects that would come to their community.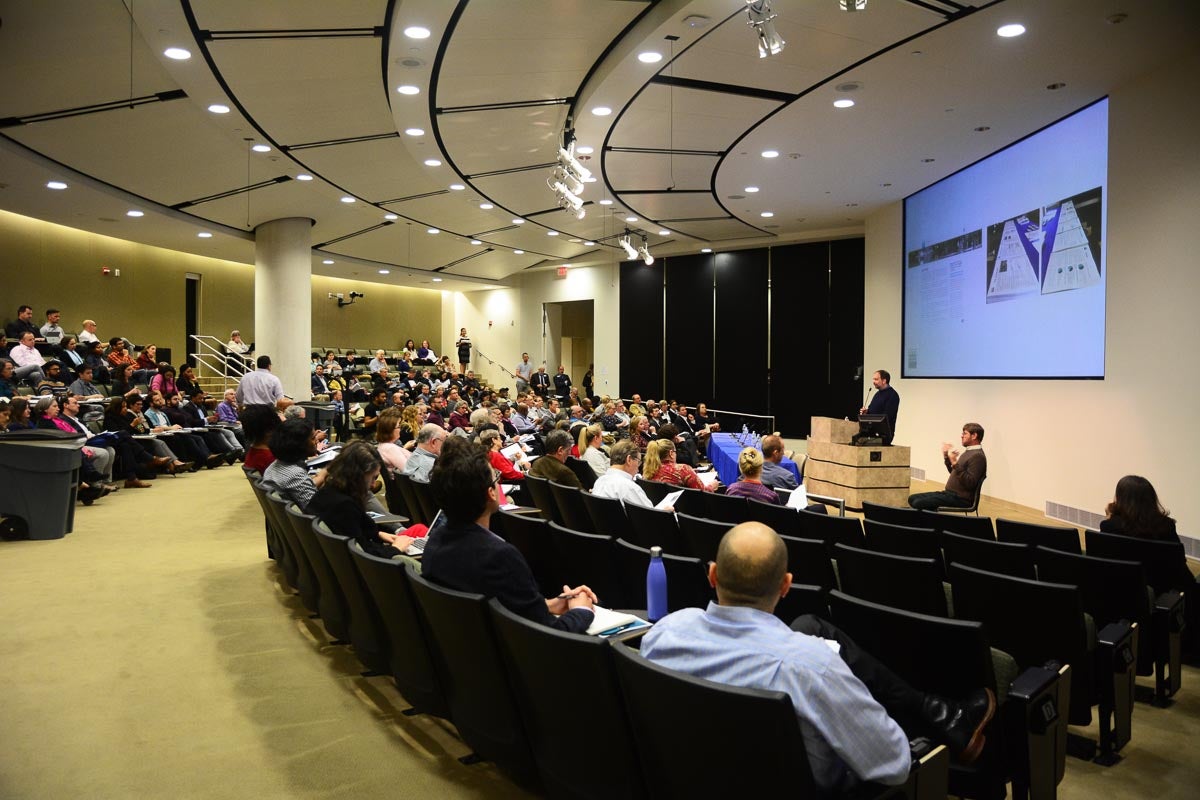 Another key takeaway, and one that our region must grapple with as we consider strategies for recovery and disaster preparation, is that no single approach will solve our issues. Buyouts, the experts repeated again and again, are not a cure-all, nor a standalone strategy. They must be coupled with efforts to relocate bought-out residents. They must be connected to larger-scale flood control plans and projects.
So while buyouts are a tool that have been used often and effectively in Harris County and around the country, they should not be seen as disconnected from other strategies. It must be tied to our major infrastructure investments. And both must be informed by a large, well-coordinated, and citizen-driven participation process.
Kyle Shelton is the Director of Strategic Partnerships for the Kinder Institute for Urban Research.