The Kinder Institute's report The Maker Economy: The Growing Demand of Small Urban Manufacturers in Houston highlights some of the pressing challenges for Houston's burgeoning maker, craft and small-batch manufacturing community.
This sub-sector of manufacturing rarely gets attention in national coverage of the industry largely because this community's unique needs aren't well understood. Contributing to that knowledge gap is the fact that small urban manufacturers (SUMs), which don't fit neatly into the traditional category of industrial manufacturing, classify themselves as designers, artists or makers.
American manufacturing is experiencing what some call a "manufacturing recession" because of the myriad indicators signaling weakness in the sector. This contributed to concerns earlier this year of a broader economic recession on the horizon. At the state level, the contraction of the production index into negative territory for the first time since mid-2016 signals a decline in state manufacturing conditions. However, notwithstanding the weakness of industrial large-batch manufacturing, these analyses don't highlight the growth of the new urban maker sub-sector.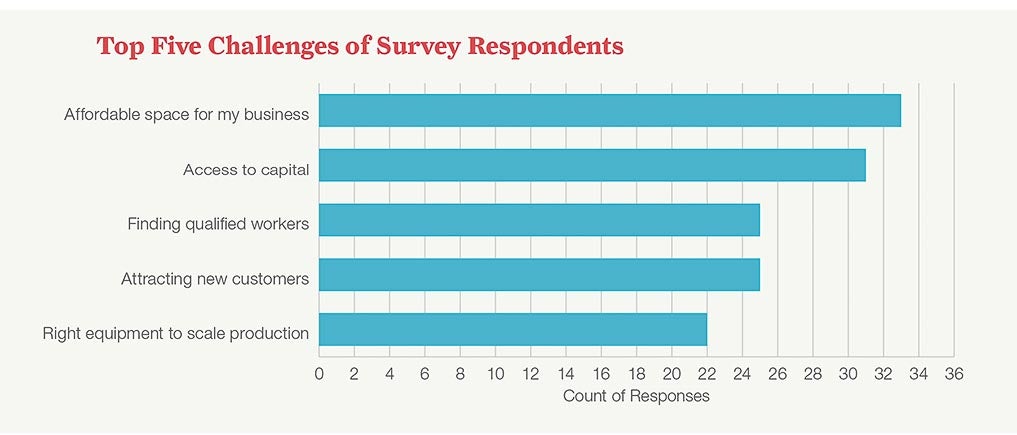 Challenges are the same and different in many cities
The catalyst for our study was the Urban Manufacturing Alliance (UMA) report State of Urban Manufacturing, which has begun to address the knowledge gap. The UMA researchers connected with 568 firms in six cities, compared to the 69 Houston companies in the Kinder Institute report. While small-batch manufacturers in those six cities and Houston reported similar challenges, there were a few significant differences.
In Houston, those who rent and those who own business space is split in half (52% rent and 48% own). In the six cities of the UMA report, the vast majority of firms rent (75%) compared to those that own (25%). This likely is due to Houston's lower cost barrier to owning property compared to other cities. However, the cost to rent is a growing concern in the cities featured in both reports. And, despite Houston's affordability, purchasing additional space remains a significant barrier to scaling production in all seven cities.
Tight labor market and access to capital are tough for smaller firms
Workforce is a shared challenge for the cities covered in both reports. Manufacturers in Houston and the other cities cited letting orders go unfilled because they didn't have enough employees. The structural disconnect between these new firms and the workforce is huge. That's because the increasingly tight labor market forces small firms to compete with larger firms that can offer potential employees more benefits and the shrinking labor pool for skilled manufacturing.
Other issues related to workforce that were reported in all cities included attracting younger employees, those with good communication skills and customer-service skills, and those who buy into companies' business culture or brand.
Increased access to both start-up and additional capital is a need across the board. In the UMA report, respondents highlighted a need for additional capital without any viable access. They also reported using personal investment, personal lines of credit or resources from family and friends as start-up capital. While Kinder Institute researchers didn't ask about initial start-up capital, the majority of businesses (86%) were founded or started by the primary business owner. And Houston respondents reported low engagement with service organizations that could provide access to capital (34% had no engagement at all and only 34% actively sought out service providers for assistance with capital challenges). Based on that, they can deduce Houston founders faced similar challenges in accessing initial capital.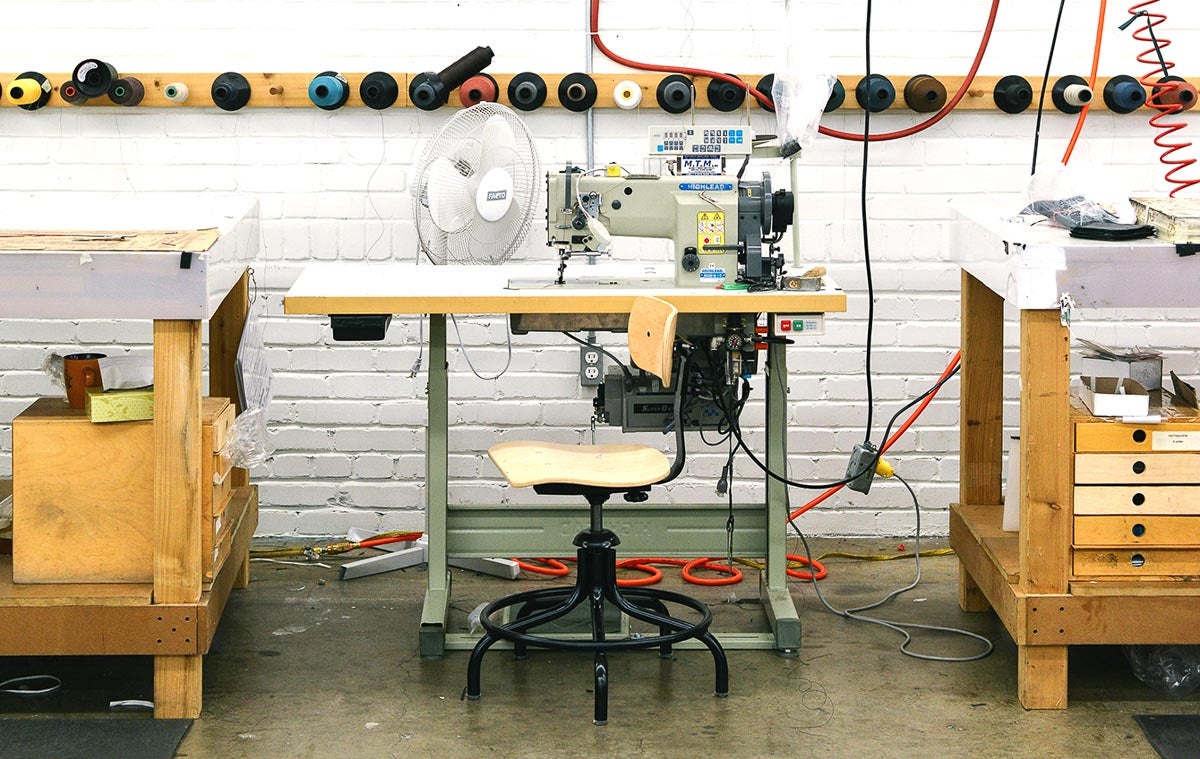 These businesses are opening doors for workers
Manufacturing provides substantial opportunities for people. According to the Bureau of Labor Statistics' Occupational Employment Statistics, the average hourly wage for production occupations in 2018 was $18.84 nationally and $21.09 in the Greater Houston area. The ability to earn an above-average hourly wage is critical to upward economic mobility. Further, access to start-up capital as a barrier plays an important role in equity when we consider populations who did not have the same wealth-building opportunities to start a business. This barrier to entry acts as a market failure, inhibiting the growth of our local economy and the success of our residents.
Our report found disparity between the diversity of Houston's population compared to the diversity of business owners surveyed. To be fair, our survey sample could only capture the most active respondents who interact with our survey distribution partners. Despite this, the demographic labor force of our respondents was more diverse, with 37% non-Hispanic White, 36% Hispanic, and 13% Black. Not including business owners, our respondents employ over 300 employees in the region, the majority (67%) working as full-time employees.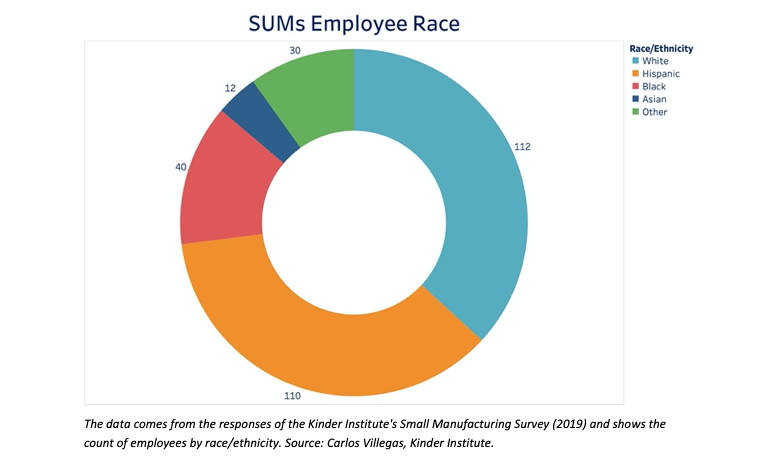 By no means should these successful entrepreneurs be chastised for starting their business. This disparity reveals the market failures in this community and highlights what is being left on the table — the economic growth of Houston and the economic independence of minority and underrepresented groups.