Though Harvey was an unprecedented storm in many ways, several storms in recent memory have caused flooding and deaths. For years, Texas has had the most flood-related deaths of any state.
In some neighborhoods in Houston, Harvey was just the most recent storm to devastate homes and lives.
The latest map from the Kinder Institute's Houston Community Data Connections team compares the expected flooding caused by Harvey (shown in blue, this data is still based on estimates from the Federal Emergency Management Agency) with the flooding during Tropical Storm Allison (red), the Memorial Day Flood (orange) and the Tax Day Flood (yellow). Researchers added a Harvey layer to maps from the Texas Tribune and ProPublica.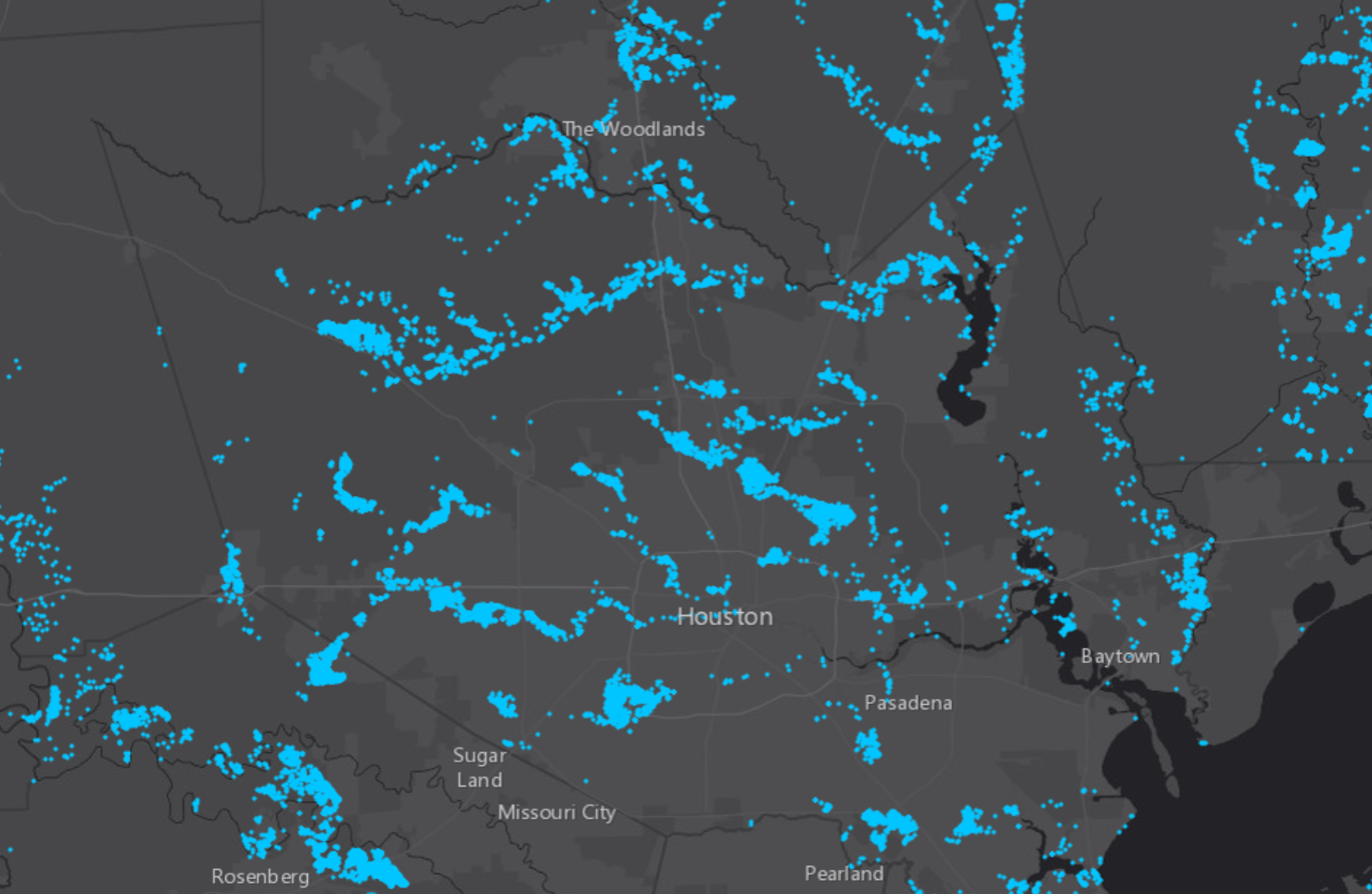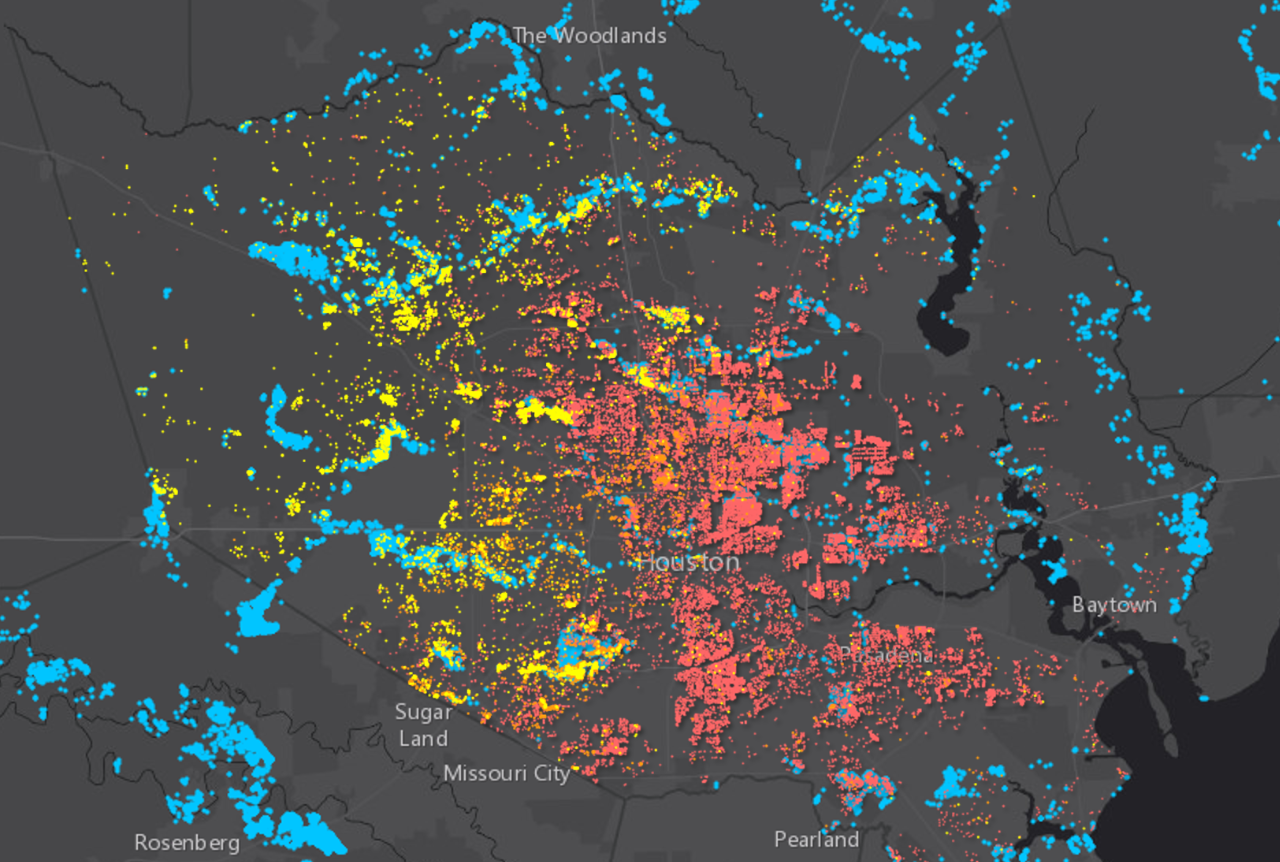 Harvey was determined to be a 1000-year flood event, according to the University of Wisconsin's Space Science and Engineering Center. The researchers behind the analysis said there was no other comparable storm on record in the continental United States but warned that storm severity was increasing with climate change.
And it isn't just on the coast. "Billion-dollar inland—non-tropical—flood events have increased in the United States," according to the National Centers for Environmental Information.
Still, the Gulf Coast and Houston have seen its share of devastation. In Harris County alone, Tropical Storm Allison was responsible for 22 deaths and an estimated $5.03 billion in damage, according to the National Oceanic and Atmospheric Administration. Across Texas, 88 deaths have now been attributed to Harvey, according to the state, with more than 30 of those in Harris County. And Houston's chief resilience officer has estimated damages at "somewhere north of $50 billion" for the city.
The Houston Community Data Connections team will continue to update the Harvey storymap with more interactive features and analysis.